There are 6 million music artists in the world today. What are YOU doing to make yourself stand out from the others? Having amazing talent is key…but there is so much more to it. WE CAN HELP YOU! Here's how:
PUBLICITY AND PROMOTION CAMPAIGNS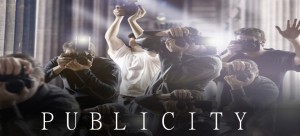 Securing interviews, reviews, airplay and press can be a tough, time-consuming task for any independent artist to tackle–one that takes time away from you working on your music–but it is another must-have on the road to success in the music industry. At MTS Management, we have established relationships with radio, magazine, newspaper, television and internet sites that will get you and your music the press that you need and deserve. Plus, we are always on the lookout for new avenues to promote you, keeping with the current trends of the music industry. Our artists have been featured on both national and international radio, magazines like Billboard, Huffington Post, BuzzFeed, Music Row, New Music Weekly, Music News Nashville, Guitar World, Powersource, Cashbox, Christian Music Weekly, Today's Country, and many other publications, blogs, broadcasts and podcasts. We know that most independent artists don't have huge superstar budgets, but that's ok! We offer a package price that is more than affordable and fair.
Our Publicity and Promotions package includes these services:
-Writing and answering emails
-Scheduling interviews
-Scheduling reviews
-Writing and distributing press releases
-Promotion to genre specific websites/blogs
-Internet radio promotion
-Search Engine Optimization (SEO)
..and more!
-Write us on the contact page, and we can get started right away!
Artist Management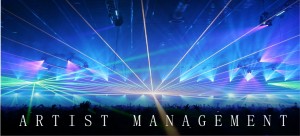 At MTS Management Group, we treat our clients' careers like they are our very own. We put our name and reputation on the line for them, and we have successfully negotiated label and distribution deals, obtained endorsement deals, and developed viable careers from the ground up. No matter what level you are in your career, we can help your plan and achieve your goals in the music industry.
Our management services include:
-Complete career advisement and consultation
-Marketing strategies
-Professional team assembly
-Career guidance and planning
-Branding
-Record label shopping
-Endorsements and Sponsorships
-Licensing
-Contracts
and more…
Social Media Marketing Campaigns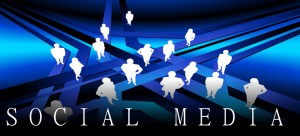 In today's highly competitive and interactive music industry, a strong social media presence is an essential element in the path to success for the independent artist. Let's face it…if you have great music or an incredible video, what good does it do if you have no audience to share it with? At MTS Management, we believe that we can provide the ABSOLUTE best social media marketing campaigns in the business, with a package to fit every budget. Our clients are currently enjoying tens of thousands of social media connections. We work a minimum of 5 days per week, to ensure that your receive the most bang for your buck. We guarantee that you will see immediate results!
Here's what our Social Media Marketing Campaign includes:
-We will build your online social media presence and fan base, utilizing our specialized techniques. We will increase your Facebook, Twitter, and Youtube fans, followers, subscribers and friends, with people who are interested in you and your music; giving you the built-in market that is a necessity for every independent artist.
-As we grow your marketing fan base, we will engage your social media audiences with interactive posts on each site, that will start and keep your fan base talking about YOU and YOUR MUSIC. We can help your music go viral!
-You maintain control of your pages, too! We don't want to come in and take over…we just want to use our expertise to help get and keep the ball rolling for you. We encourage you to interact with your growing fanbase as much as you can.
This is a great place to get started…and our packages are easily affordable for any independent artist! Get in touch with us via the contact page on this site, and we can get started right away!
RADIO AIRPLAY PROMOTION CAMPAIGNS–FROM $200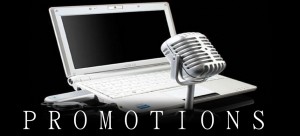 Radio airplay is becoming harder and harder to come by these days, with big corporate radio and an over-saturation of product. Yet, it is still one of the most effective ways to reach a mass audience. At MTS Management Group, we guarantee that we can get your music on AM/FM Radio, internet, and international radio, reaching that critical music-buying public and earning you royalties for your songs! With an experienced team of radio professionals at our disposal, we WILL get your single played. Contact us to discuss your radio promotion campaign. Let's get your music on the radio!
We promote to:
-Music Row
-New Music Weekly
-Mediabase
-Roots Music Report
-EACM
-IndieWorld
-National Radio Hits
-Other independent music charts
Our artists have charted on all of these, and even topped a few!
SPOTIFY PLAYLIST PROMOTION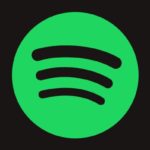 At MTS, we have access to 100s of Spotify Playlists and curators. We will pitch and have your latest Spotify track added to more Spotify playlists than you can shake a stick at, giving your music more visibility, more plays, and more chance of being added to even more popular Spotify playlists! Contact us today for more information.
LICENSING FOR TV, MOVIES, AND COMMERCIALS
-We have relationships with some of the BEST licensing companies in the business, who are just waiting for us to send our latest artists' music to them, for consideration to be used in movies, tv, commercials, video games, and more! This is an ESSENTIAL way for an artist to make money in today's music business. Don't miss out on one of the biggest streams of income for today's musician…contact us today to get your music submitted for consideration.
RECORD LABEL SERVICES
-MTS Records is a full service record label, offering major digital distribution, licensing, radio promotion, publicity, advertising, and more. Contact us for your next release!
SEARCH ENGINE OPTIMIZATION
In the vast world of the internet, there are millions upon millions of websites, video links, and pages available for browsing on the web. How do you rise above the clutter and find your audience? Search Engine Optimization (SEO) is a very important way for you to reach your audience. At MTS Management Group, we consistantly rank our clients' content on front pages of Google and Youtube searches. It's all a part of our publicity and promotions package, or you can CONTACT US FOR SPECIAL PRICING!
PRESS RELEASES AND DISTRIBUTION
Writing Press releases can be a difficult and time consuming endeavor for even the best of writers. Let us put our experience to work for you, by writing a smart, cohesive, and informative press release that will keep your reader interested and leave them wanting to know more about you. Each press release will be tailor-made for you and your news or event, providing the details of the story, a link to your website and a brief bio…you just provide us with the necessary information, and we'll turn it into a professional release for you, distributed to our huge network of press contacts, directly from MTS Management Group! CONTACT US FOR SPECIAL PRICING!
If you have any questions about our services or packages, please contact us via the contact page or email us at michael@mtsmanagementgroup.com. We look forward to assisting you!
Here's what our clients have said about MTS Management Group:
"I have chills with what is going on. You're the angel in my corner, dude"
— Xander Demos, Publicity and Promotions, Management client
" You're one of the most honest, hardest working people I've ever met in this business, and there aren't many of those. My life is always in your hands."
— Ed Roman, Publicity and Promotions client
"This has been a long-time dream, and I really appreciate what you're doing for me. In such a short time, to get this much exposure is HUGE."
— Doug Briney, Publicity and Promotions client, Management client
"Michael is the BEST .. not saying that to be saying it, but it's true! He sends promo packs with perfect photo files, MP3 files, bio sheet, etc.. No going back and forth in many emails. He nails it in one email and I do the rest!"
–Kat Pat, Radio Host
" If I were an artist seeking representation, I would run to you like a moth to a flame. You are the personification of what a talent manager should be doing for his clients."
–Priscilla Leona, Radio Host
"Michael, Michael, he's the man if he can't do it then nobody can!!"
–Amy Rose, Publicity and Promotions, Management client
"Thank you soooo very much for everything you have done thus far. We have just started but you have not ceased to amaze me each and every day, with your passion and dedication and just the pure effort you put into all you do. You inspire me to push myself that much further and I will always be sure to keep my shows of nothing but the highest quality."
–Nik Pizzigoni, Host Of Whiskey And Cigarettes Radio Show
"It was a pleasure dealing with you as a manager. I wish those that called themselves managers and promoters in Kansas City did business the way you do."
–Jon Freeman, owner Flywheel Coffeehouse, Kansas City, KS
"You are the man!! Thank you for everything you do for Josey!! We are very lucky to have you on our team Michael! We appreciate you more and more! You will never know…"
–Shelly Milner, Publicity and Promotions, Management Client (Josey Milner)
"I wanted to tell you, I have dealt with many PR companies and a lot of them don't do anything. I am quite impressed with your delivery of the goods!
–T Dawn, Beyond The Dawn Radio
Michael Stover is one of the hardest working guys in the biz! He works hard for his clients!
–Michael Jack, record producer (Bono, Rush, Hillary Duff)
You totally rock!!! Having a team of cool people that get sh– done makes all the difference. I appreciate all you've done.
–Neil Turbin, original Anthrax vocalist, DeathRiders
Michael knows the business and he is an out standing manager of great talent. 3 thumbs up go out to him from our Team at CMG Global Radio and from me. Wish the business was filled full with guys like him!
–Jerry Cramer, CMG Global Radio
I want you to know how much I've appreciated your work on our behalf. The reviews you got for us have been especially helpful. It has been an honor and a pleasure to work with you.
–Beth Whitney, Publicity and Promotions client
The BEST male music manager in the business!
–Markos Papadatos, renowned journalist
Hooking up with you is the best thing I've done for my career. It's been such a pleasure working with you.
–Hicks, Publicity and Promotions, label client
You're definitely one of the best publicists I've ever worked with.
–Cody Murphy, Host, Weekdays With Murph
I typically don't listen to Country music, but …all of the Country artists from Michael Stover's MTS Management Group have thoroughly impressed me for sheer all-round quality.
–Rick Jamm, Jamsphere Magazine
I have never had so many great artists on my show before. Thank You Mike for 1, taking them serious, and 2, introducing them to me. You have no idea how touched I have been.
–Dave Hernandez, WQSJ Radio
This is why I like and tell people to deal with you: I get a nice package, no extra work, you make my job easy- not a pain. You're the best…I see the rest in action.
–Tom Dowswell, Cottage Country Radio
Thanks to you we got a lot of mileage with minimal effort on our parts….its been going VERY well!
–Kyle Kruger, Director, Hair I Go Again
There's no substitute… the best of the best!
–TJ Leonard, Radio Promo/Publicity Client
LISTEN TO WHAT MTS MANAGEMENT GROUP ARTISTS ARE SAYING ABOUT MICHAEL STOVER AND MTS MANAGEMENT GROUP IN THIS SPECIAL EPISODE OF "ART SEES DINER" FROM FEB. 1, 2014

If you have any questions about our services or packages, please contact us via the contact page or email us at michael@mtsmanagementgroup.com. We look forward to assisting you!