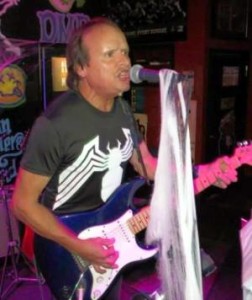 The Spiders – "Election Day" (Single)
 URL: http://www.thespidersband.com/
 What better way to celebrate an election year in the United States than with a cheeky, in your face, shut-up your pie hole song? In true punk form Nick DeStefano and The Spiders have delivered a spot on tag entailing their point of view in a 'patriotic' (that is sarcasm) depiction in the tune and video called, "Election Day."
The scraping, the name calling, the stadium of goofiness and the overhaul of what used to be respectable but has now been made a mockery of as the United States looks like the chief buffoon! All of this falderol is tightly wrapped up into a tribute or cheers of sorts to this process very well in the lyrical content and video imagery DeStefano and The Spiders have put together.​
Breaking up the silence, and putting together the populace at large thoughts this video crashes to candidates and the spin the media as well as the candidates themselves had placed on themselves. Sure it might be the media tag lines, but DeStefano has blended the muck together in rock n punk spin to create a great tune on a timely subject. The video brings a clarity to view and lets us get our rocks off while making us think. "Election Day" is a catchy tune that takes on a rather peevish subject. A honcho strain performed and recorded by Nick DeStefano and The Spiders. The band actually made Hilary and Trump stand out like the sore thumbs they are all by using humor in the correct places. Truly a masterful piece of punk rock foray to pay a lauded showcase that reveals the conclusive lies, and the power held in politics.
" Election Day" is a stellar work of punk rock art and does exactly what PUNK is supposed to do- speak for the man!
"Election Day" is a classic rock piece. The guitar work breaks down and carries the riffs forth, percussion work is spot on as the thumps of drums and catchy lyrics to carve the truth in a jovial fashion. Nick DeStefano along with The Spiders, have hit the baseball out of the election park and way over Washington's election process and delegates. This tune and video, "Election Day" is the posture and spearing shaft to stab and cut open the filth of American politics.  DeStefano's vision with this number and video have merged together punk and politics. The foundation of punk has been presented in its truest form once again.
Perhaps, it is this tune by Nick DeStefano and The Spiders that will bring about a change. This line from the song, speaks mounds of truth, ​"Ones a liar, and ones a fool/you have no choice/Who you gonna choose/Press the lever and hope for the best/Nobody wins this country's a mess…" Those are punk words, speaking punk truth. A deliberate song driven work of Punk in its precisest translation of rock. Let what Nick DeStefano and The Spiders have created in their tune, "Election Day" be what gets the word out to the masses and helps the frustrated voters in America find themselves and make a change in their system. No country should be viewed as a simple minded bunch of cads lowed exclusively on just a few people. The saying it takes a village… was meant to raise people up- not tear them down.
"Election Day" speaks volumes lyrically and the cleverness of the video puts the red, white and blue bumper sticker flying proudly on the backsides of Washington political pundits perfectly. Nick DeStefano and The Spiders have a created killer tune that gyrates truth in a punk rock anthem, played succinctly and skillfully in a timely manner.
I-TUNES: https://itunes.apple.com/us/album/election-day-single/id1126045117
by Allyson Porter
FACEBOOK: https://www.facebook.com/OfficialNickDakota
Life is amazing. So often we can only see our lows, and forget with those times comes something better, brighter, and worthy. It is this kind of talent that can be felt, seen and heard in country rocks delivery of artist/musician, Nick Dakota. Hailing from the state that has given so many excelling musicians, Minnesota, country rock artist, Nick Dakota has moved his brand of sound to Nashville and with this new album, Vision, has created a shake up in this realm of country rock sound.
Nick Dakota has brought with him some sublime company for this album, Vision, as it has come to full fruition and is life breathed itself in the land of country rock n roll. Joining Nick Dakota are well known musicians and stars in their own right,  Lee Hendricks (Eric Church's bass player), Steve Hinson (steel guitar for Randy Travis) and Troy Lancaster (Tim McGraw's guitar player) are but just a few that have come together to create this phenomenal work.
With a voice that can melt hearts and in turn rock your body, Nick Dakota's new venture has sparks flying. The very first single, "How Cool is That" written by hit songwriters, L. Hengber and S. Williams shows what combinations can move and supply winning numbers over and over again.
Hailing from the shores of the small town known as Holland, MI Nick Dakota is composed to take Nashville and the rest of the world by storm. With charm, good looks and talent; this country rocker, Nick Dakota far from being just your average guitar player who can sing. Nick has played in bands since he was 16 years old, this sound, this feeling is what Nick Dakota was born to do.
Nick Dakota is working with famed producer, Robyn Robins (of Bob Seger and The Silver Bullet Band) and Robins sees all this highly regarded talent easily pouring itself from deep within the well of who country rocker Nick Dakota naturally is. Naturally, just like a pair of comfortable blue jeans and a familiar cotton t-shirt… those are the sounds vibrating from Nick Dakota's magic. Obviously producer Robyn Robins believes in what Nick Dakota is bringing, he produced this debut album with top-notch heavy hitters out of Nashville. That says it all right there!
The album, Vision opens up with an earnest emotional tune called, "Fall All Over Again," then tracks into a feel of knowingness with a bang-up number called, "Heart on Fire." Next is an entertaining tune that transfers some grand harmonies, "How Cool Is That, carries definite coolness." The women will undoubtedly slip into the embrace of love with the song, "How Much I Love You," as Nick Dakota takes the breath of the souls longing whist's. In truth at times Nick Dakota reminds the listener of the earlier Keith Urban years, the compliments of such great vocals as Kenny Chesney emanates from Nick Dakota, but all with his own sass. Nick Dakota can render all he encompasses and is charmingly a good-looking rock and country roller. A blend of all sweetness.
Keeping this album gelling all the way through is the consistency Nick Dakota sends, leading into his next number with, "One Last Request," this country-pop Keith Urban style of sound comes forth in, "Rain Down Sunshine," and the soul of passion with "Past You and Me."
A harder rocking mode with the signature style of Nick Dakota shines in the tune, "Sledge Hammer," and the track, "The Deep End" heads to the good times with talk of something like" tank tops" and hanging on the "tree stump…" the song brings together good times. A stronger percussion presence can be heard in the number, "Too," while "Used" takes you away to a warm summers day. Finishing out the album Vision, and still leaving you wanting more of Nick Dakota's music is, "We'll Have Paris."
Vision is a solid album all the way through. Detail has proved itself and it is a cohesive country rock album that deserves its due kudos and belongs in your music line-up.
TWITTER: https://twitter.com/OffNickDakota
by Michael Simon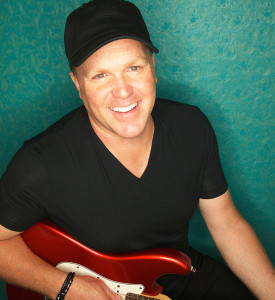 Brent Daniels – Every Road has a Turn
URL: http://www.brentdanielsofficial.com/
Since the age of 7, Brent Daniels has played guitar and sang. Even while the pursuit of life took him down other paths, music remained a pivotal part of him. After years out of the music scene, producer Robyn Robins helped Brent rediscover the passion he had by acknowledging Brent's talent. That was three years ago, and since then they have worked together to produce an album that showcases Brent's unique voice and style. His debut album is entitled "Every Road Has A Turn," which seems appropriate given his journey to rediscovering music after such a long separation from it.
There is definitely age and wisdom in Brent's voice but only in the best of ways. He has that classic country sound that reminds you of tradition and the hall of famers. My Trucks Bigger Than Your Truck is definitely an anthem song. I can imagine quite a few people can relate to the vibe and feel Brent portrays. You'll be driving your truck and blasting this at the loudest your speakers will allow you. His voice is smooth, classic country and fun to listen to. Mix his voice with the smoothness of a few guitar riffs and you can do no wrong with a country song.
My First Friday Night slows it down a bit and showcases a softer, storyteller side of Brent. I loved how his voice sounds in this song and the lyrics are fun to sing along to. It is a unique and fresh take on the typical breakup/brokenhearted song. Even if you're happily in love, it sounds so good you can't help but listen and sway along to the beat.
Other songs I enjoyed off of "Every Road Has A Turn," includes Love You Down, Young Wild and Crazy, Hold On and I've Been Gone. The lyrics are amazing and we get to experience so many rages of emotion and vocal and musical styling. Each song showcases another range of Brent's or facet of his artistry. Hold On is definitely a highlight of the entire album, it tells a very powerful, memorable story.
I've never lived anywhere but California, Brent paints such vivid pictures of a country lifestyle that I can imagine and feel that I'm there – driving in a big truck down a long dirt road. There is a lot of emotion in every word Brent sings and I appreciate the vulnerability he portrays in his songs. That is the type of country singer I want to be listening to.
AMAZON: https://www.amazon.com/Every-Road-Turn-Brent-Daniels/dp/B01CVEIJ8M
Nancy Drake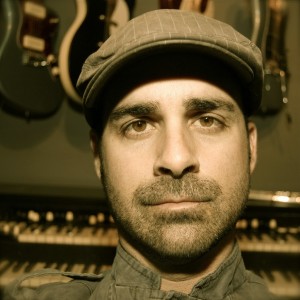 Justin DiFebbo – Skin and Bones
URL: http://www.justindifebbo.com/
 It's good to know there's still a place in the hearts and minds of music fans for the sort of songs Justin DiFebbo writes. We hear it our entire lives that pop music is disposable, it's a meaningless trash art, and it's incapable of making substantive musical statements. All of that is true if you want it to be. You can pander. You can write to the lowest common denominator and rehash formulas without rhyme or reason chasing after the bucks. Pop music, rock, any genre, has always been capable of much more. It's about your talent and what you will settle for. Justin DiFebbo's debut Turn Out the Light, Turn on the Stereo established him as a major new performing and songwriting talent capable of breaking out nationally, if not globally. His second album Skin and Bones is a ten song set that cements him as an artist who will not settle. This collection is a winner.
It starts off with "Adrift", a hazy psychedelic almost-anthem that sticks to its groove with only occasional rises in musical intensity. Based on that description alone, some might doubt its value. It works. The melodies are strong enough to carry the listener and its aimlessness is turned to virtue by the compressed duration, theme, and stirring DiFebbo vocal. "Air You Breathe" has a stronger musical foundation and shape, but many of the same sonic principles working in the first track stay consistent here. "Do What You Like" goes in a much poppier direction that the album's opening, but it takes a singularly quirky approach to melody and spreads out interesting post-production effects throughout the song. The album's title song is much more conventional and audibly influenced. While the band might be channeling a modern day version of Pink Floyd, DiFebbo's lyrics are far better than anything Waters or Barrett offered up thanks to his surprising penchant for clear storytelling and surprising poetic flourishes.
The album's second half is a little more chaotic than its first. DiFebbo tosses his hat in the rock and roll ring on "To My Love", but rather than serve up the expected riff rocker, DiFebbo gives listeners something closer to an edgy New Wave rock track with heavier distortion and more physicality. The instruments are recorded in such a way that they seem to reach out from the speakers and grab you. "Blue Melody" has some of the same dissonant edge, but like elsewhere on the album, it never takes full control and instead gives the song a darker shade. DiFebbo turns in another surprisingly complex lyric and handles its delivery with smooth, confident skill. "Too Much" is infused with a tremendous swirl of emotions and rates high as one of the album's cleverest bits of songwriting. The bittersweet turns are matched by slightly mournful, understated accompaniment.
Justin DiFebbo is a man out of time. There's still a place in the world for these sorts of songs, but they are so foreign to what passes for mainstream smashes today that you can't help but humorously wonder where his time machine is parked. All jokes aside, this is an album of rare musical courage and creativity.
 9 out of 10 stars.
Aaron Ellis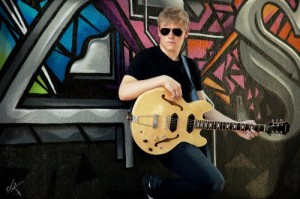 Jimmy "Jax" Pinchak – Blue on Arrival
URL: http://jimmyjaxpinchakband.com/
Jimmy actually started drums at an early age and discovered the Beatles and other bands of that era. Soon after, he started playing guitar which opened a new musical world. Cream, Jimi Hendrix, the Doors, the Blues Breakers became the musical foundation for him as he started his first band, "The Silence" and then his power trio "Jax." His guitar mentor, "Fast Freddie" Rapillo has been working with Jimmy for a number of years. After watching a Buddy Guy/Johnny Lang concert, Jimmy was inspired to form a professional band of seasoned musicians with diverse musical backgrounds and experience. Blue On Arrival features Gary Swan – keys, Jon Fowler – producer, Melvin Brannon – bass, David Daniel Diaz – drums.
This is a pretty good blend of trad blues and adult contemporary rock. The harmonica on the opening track helps render it one of the best of all nine of this mixed bag of more covers than originals. It's all good stuff but it starts out a lot tougher than it tends to get throughout as it winds down to the last blues drops. The power and potential comes on hard with that song "Murder" with its naturally very macabre vibe. This is killer and there is no doubting that much. Jimmy isn't what you'd expect in the age group department, then again there are tons of young blues players that would surprise anyone who heard them.
The track is a classic tale of loneliness, with what is also some smoking hot piano. A whole lot can be said about that but it gets even better on "Hit My Stride" with some big fat grooves to wrap your feet around and get moving a little. This is all attitude and moxie, mellowed with a little laid back touch. It's everything you'd expect from a southern rock blues artist, and blends in properly with the whole collection. Some decent wah wah applied in the solo really seals the deal here. This is one killer song and he does it all the justice in the world. The bass player is excellent on this whole CD, and goes a long way in carrying it. This is probably my favorite along with the opening track. Both are undeniably awesome.
There are many covers in the mix but they aren't the obvious choices, with the exception of "Crossroad Blues." It blends in nicely and you get the live feel between tracks like this and his own stuff, and that's a good description of the track arrangement and why it works. A great vocal performance to be heard, probably a highlight of the platter. And the laid back pace of "Rock Me Down" is yet another hot spot. This is where things get really groovy and get you moving. A very cool song to kick back or even dance to. This is another one with a crushing bass line and some great bottom end keys provided. A slick guitar solo follows and the message comes back around and perfection is all but had, and then they do it again. Maximum contemporary blues rock is the result. No questioning the situation, this guy is going somewhere.
Even if "Poison" isn't up your alley with its more slow-paced factor, it still contains premium musicianship and a lot of drama. Take it or leave it, it's still a fine delivery of misery. They know how to play together and once again it keeps a live feel as it goes, I can even imagine seeing this live. "I Can't Stop" gets even more in the same vein and it's actually more like it, as the energy and power reach a high point. Some of the best guitar playing on display happens on this track. More great stuff no matter who's doing the songwriting on this album. Great harmonica on this and several others as well. I consider it one of the biggest moments and there is no shortage of them. And after all that heat, things cool down considerably on "Poor One," and it's a good change of pace with a haunting vocal turned in.
It almost runs the risk of dampening the mood too much, but that is rectified on "Best I Could" because it drives the mood further along and makes the overall point. This is actually a chilling track that gives way to the closing piece, entitled "Stuck In Glue," which brings the tempo back up a notch but stays acoustic oriented. And the playful side comes out and ends things on a good note, even if it is based on a depressing subject. It doesn't matter, he makes the best of it and everyone on this CD brought out the best in it, despite too many covers, although well performed, and not enough songs on top of that is all that is possibly missing. In-fact I look forward to as much of this band as I can get. I hope they stick to this format but lay off the covers and rely on originals because they're way better on their own.
I still rate it high because of the performances. And these days people do want familiarity and sometimes the genre itself is not enough, you have to push beyond expectations to even get minimal results. I think Blue On Arrival is a big step in the right direction.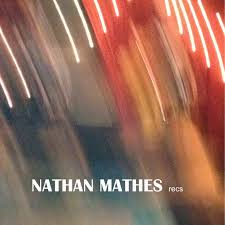 Nathan Mathes – Anajune Rival
 URL: http://nathanmathes.com/home.html
Alt-Folk-Indie-Rock singer-songwriter Nathan Mathes comes across in each of his albums with a concise, controlled, work that he has taken the lead to steer into the direction he dictates it to go. Upon reading his 'home' page on his website, Nathan reminds those of us who are not the typical clock punchers that the only possibly to remain so is to take complete control over our own creative destinies. Never leaving what we love or cherish in the dirt to be trodden over, nor handed over to someone with grungy hands to mar what is so precious to us. Some might think Nathans calculative ways of creating his own music to be a bit controlling or even OCD, yet when you read about his structure then listen to his music you come away understanding more about him as an artist and what his soul pays heed to. This gift Nathan brings to life is now once again given to his fans, his latest album release Anajune Rival is absolutely breathtaking. Quite a remarkable work of art and the delegations of the process lie solely upon Nathan up to the assistance on mixing with Andy Thiele and the mastering compilation in the hands of Justin Perkins at the Mystery Room Mastering.
What is this breed of artist who takes such in-depth, almost microscopic at times, approach to all they create? The music industry is certainly finding more and more artists taking control of their own music destinies and are that much happier for it. As the industry has changed in this new age of YouTube, Streaming, Social Media so has the process of one's own destiny chosen to create and share their love with others. Developing a fan base that is more grassroots quite possibly, connected on a relatively higher spiritual level, that is a gift.
Nathan certainly is not a newcomer to the recording industry having several albums proceeding this one, but what strikes the listener the most is ability to mix a vocal of melodies so delightfully together. From his decision back in 2010 to go solo and release American Whitecaps, Nathan has taken on a fundamental element of independence in his genre, his latest release certainly once again showcases Nathans determination and capability. Anajune Rival is a lovely mixture of instruments and vocals blended as only he is capable and so willing to do. There is no mystery to what Nathan creates, it is his baby, his child, this independent creating of indie-folk and rock sound. Without a doubt Nathan Mathes has shown once again that a home-recordists, mulch-instrumentalist, singer-songwriter can do exactly what they have meant to do all along… create their own truth onto an album. Music isn't necessarily always about going into a big expensive studio, having a producer and label dress you/contain you/shape you into their vision- for some that may work, but for those of independent minds like, Nathan, their spirit of freedom wields a classical tale of finding one's own truth and a way of preserving that happiness onto or into recorded sounds.
 Anajune Rival spins eleven melodic tracks of the heart and soul sounds given only the honor of indie-folk artists. Each song its own tale, one song an instrumental, and all songs are Nathan Mathes.
 SPOTIFY: https://play.spotify.com/artist/52zYnaCbNn5OsmAJWousQT?play=true&utm_source=open.spotify.com&utm_medium=open
Ashley Williams
Spacebear – Straight for the Sun
FACEBOOK: https://www.facebook.com/spacebearband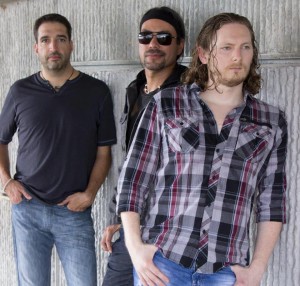 Some approaches never date. If you ever question the music you love has any lasting shot at posterity, judge it on melodic content alone. Popular music, by definition, is intended to be disposable and fifty years and change of formulas attest to its typically narrow strictures. There isn't doubt, however, that any songwriter's chance at lasting popularity invariably falls on their melodic skills. Spacebear knows this well. The three piece from Texas bristles with tremendous gusto through the tracks on their debut EP Straight for the Sun, but there isn't one song lacking substantive melodic content. They are happy to spike their unquestionable musicality with moments of raw dissonance and snarling rock attitude. The production connects with real impact and maintains a balanced mix between the instruments to give Spacebear the best possible chance to make a great first impression.
The opening track "Without You" clearly shows they have that well in mind. It has a breezy pace surging on an instantly memorable melody and a fat guitar tone giving it considerable immediacy. Kyle Lanter, vocalist and guitarist, handles his dual roles with confidence beyond his years, especially considering this song is clearly designed for live performance. "Echoes of Sunday" is, perhaps, a trickier live proposition. The swirling piano driven melody definitely drops listeners in a much different land than the opener, but there are consistent qualities. There is an abiding thoughtfulness in even the band's rockiest moments that gives Spacebear distinctive facets not common to their peers. "Blue" demonstrates much of the same energy heard in the EP's opener, but the dominant quality here is the aforementioned thoughtfulness that even spices moments of formulaic rock posturing with an unique flavor. Unique flavors give much of the EP an unusual taste and "Electric Sheep" is no exception. The white-knuckled guitar melody hits listeners between the eyes again and again while Lanter delivers a strong vocal closely following the riff. It won't overwhelm many listeners, however, thanks to how often the band changes things up for brief interludes.
"Waiting on You" opens with a slightly distorted, melancholy guitar melody weaving around Lanter's smoky vocals. Spacebear shows impressive patience letting this song simmer until its eventual full flowering and, when it does, the wait is well worth it. There's blinding energy in their playing that clearly shows their youth, but Spacebear's wont for slightly more considered fare doesn't desert them even here. There's an intelligent theatricality working behind creative moments like this and their obvious fondness for rock music's possibilities in this area are never strained or overstated. "Hope's Gone" is an airy rocker with space to spare between the notes that gives it surprising swagger and makes for a solid penultimate track on the album. The final song, "Constellation", is another inventive turn from the band. There's a more pronounced singer/songwriter sensibility underpinning this tune than heard on previous tracks
It's an important moment on a debut full of them. The final entry on Straight for the Sun encapsulates all of the band's strengths in a cinematic package and slaps a new, vivid coat of paint on everything. Their enthusiasm for the material is unquestionably, but we can only hope the world is listening just a little harder and hears the sophistication lurking under it. This is the first piece in a puzzle that, in its own modest/immodest ways, is taking aim at making musical history books while blazing a path through today.
SPOTIFY: https://play.spotify.com/album/6iaZ0P7AOyPQahVxKgMU85?play=true&utm_source=open.spotify.com&utm_medium=open
9 out of 10 stars.
Scott Wigley
FACEBOOK: https://www.facebook.com/hannahayraultmusic/
 Nineteen year old Detroit native Hannah Ayrault's debut release, Me Right Now, clearly owes more to the Regina Spektor school of young female performers than Kelly Clarkson and her ilk, but that doesn't mean the EP's five songs aren't brimming over with can't-miss pop sensibilities. Ayrault has a pleasing, emotive voice with fine range and does herself one better by writing strong, accessible lyrics. The production is sterling. While it naturally showcases Ayrault and her assorted skills, the recording has sonic depth and maintains a striking balance between various instruments. There is no outright pop product on Me Right Now, but the abundance of melodic content and rich harmonies has obvious commercial appeal.
 "Me Right Now" starts things off well with its blatantly autobiographical slant and beautifully elegant piano playing. The drumming is perfect. The percussion varies between dramatic, hard-hitting passages and more restrained sections and it's a contrast that helps imbue the title song with considerable dynamics. Ayrault loves wide-screen choruses and certainly scores here – it's rather exhilarating to hear the song explode in such a vivid and musical way. "Mine" is built around energetic acoustic guitar and a simple backbeat, but it's enough of a forum for Ayrault to explore her range. The sheer emotional power pushing her vocal gives this track tremendous passion well juxtaposed against the slightly minimalist arrangement. The acoustic guitar on "Stay" is much more lyrical than on the previous track. It signals a transition from the more outright commercial intentions of the EP's first two songs into deeper, more vulnerable ballads. The song has a foot in two camps – on one hand, the mid tempo pace keeps it firmly in the pop realm while the song's vulnerability gives it a strongly balladic aspect. Ayrault's harmonies and double tracked vocals are never overdone and "Stay" is no exception.
 "New York, I Love You" returns Ayrault's musical focus to the piano. It's an excellent fit for her song to New York City and imbues the track with lyrical grandeur, but the drumming once again distinguishes itself by giving the song a dramatic pulse. The EP's concluding number, "So Far So Close", has the same melodic richness distinguishing the earlier tracks and a lush string arrangement deepening its musical merits. Ayrault delivers a final spellbinding vocal every bit as beautiful and moving as her earlier efforts.
 Me Right Now is an impressive debut with wide ranging musical and vocal strengths. Ayrault proves herself an adept singer early on in the release and the remaining songs only reinforce her talents. There's an inescapable feeling listening to these songs that, as fine as they are, Ayrault is scratching the surface of her capabilities and ambitions. There's talent here extending far beyond her years and, barring the unforeseen, Ayrault's path towards greater renown is clear.
9 out of 10 stars.
I-TUNES: https://itunes.apple.com/us/album/me-right-now-ep/id1047317281
Lance Wright
URL: http://thejoshphillips.com/
Josh Phillips' EP release, New Beginnings, reflects the ever growing influence of contemporary country on modern mainstream music. Phillips hasn't donned a cowboy hat or slathers his songwriting with hollow concessions to tradition, but he exploits the genre's soft-pedaled melodies and doe-eyed balladry with confidence. The EP's six tracks are a little sedate and certainly don't challenge any conventions, but it's difficult to not be impressed with Phillips' melodic knack. His lyrical content, thankfully, traffics in cliché only when it has universal resonance for his audience – he never targets specific demographics with this release and, instead, seems to have crafted every aspect with an eye towards widespread appeal.
The first song, "Completely Out of You", is the album's closest thing to an outright rocker, but never quite follows through. Phillips keeps things decidedly non-strident – the guitars are focused on filling out the sound and never assert themselves. The rhythm section gives the opener its edge and sets an appealing tempo while Phillips delivers a stirring, lightly soulful vocal. "Steal Me Away" is another of the EP's finer efforts. Phillips opts for a stripped back, much more stylized approach here than the radio-friendly posing of the opener. The lyrics have a darker shade as well and the obvious care Phillips takes with his phrasing illustrates his commitment to the song. Phillips pares things back even closer to the bone on "A New Tomorrow", but even the exquisitely sensitive musical arrangement can't distract from Phillips' best vocal turn on the album. This is a singer obviously devoted to his craft and the evidence, as on earlier tracks, is apparent in his deliberate, yet deeply felt phrasing.
"Leave in Love" relies on another lyrical melody and continues a streak of acoustic-based songs, but it's equally rich in hard-won wisdom and plainspoken poetry sure to strike chords with many listeners. "Inspired" introduces piano to New Beginnings' sonic palette and easily rivals "A New Tomorrow" as the EP's finest musical moment. Phillips rips into the lyrics with the zeal of a great R&B singer and grains his sultry tone with some rough sandpaper for added emotional effect. The knockout blow of New Beginning's concluding one-two punch is "No Sleep Tonight", a surprising hit of rollicking blues that never aspires to radio play, embraces a totally retro vibe, and sparkles with moments of laugh-out loud humor. While it covers serious subject matter in a much more playful way, "No Sleep Tonight" is the EP's real sleeper and shows off a wildly entertaining side to Phillips not hinted at on the preceding five tracks.
New Beginnings isn't going to challenge definitions of what constitutes modern AOR or pop country music, but it isn't attempting to. There's a surprising amount of diversity present that isn't apparent on first listens and the album is remarkably durable, improving with each additional spin. Josh Phillips' potential is unquestioned and any flaws on his latest EP are inconsequential to its overall value.
9 out of 10 stars.
Lance Wright
Primary URL: http://www.claudianorris.ca/
Pop music as an art-form is one facet of music that never seems to die out. Though the faces change frequently, there are always mainstream fans that are willing to listen. The problem with the style now is that most of the singers and artists all sound the same, churning out cookie-cutter versions of basically the same inoffensive tune over and over again. Along comes Canadian-born singer/songwriter Claudia Norris and on her third EP recording Shine, she showcases that she has some tricks that the others might not have.
First of all, she pushes a seriously DIY aesthetic by writing her own material, posting it to YouTube herself and generally taking control of her creative fate from step 1. That's a hard to find commodity in today's fragmented scene and her music benefits from it greatly. There's a lot of heart in the way she carries her career which translates into the music of the ear catching, lead-in track "Tonight." Glossed with a bumping techno d & b background, the music toys with textures and advanced production techniques for an independent artist. The studio sheen tastefully bolsters Norris' already tuneful voice with echo and fade, while guitars and a bass-y foundation keep the blood pumping.
"Tonight" is just one personality of Norris' sound though and the title track uses largely traditional instrumentation (guitar, bass, and drums) for the creation of a pop-affected, alt-radio hit that has a hooky chorus that's instantly a keeper. Claudia exercises an impressive vocal range throughout with breathy whispers giving way to some contralto rise/fall dynamics. The closer "Sunny Afternoon" is also cut from the same cloth but mixes in acoustic and slide guitars along with a country drawl to Norris' vocal delivery. It walks a fine line between pop, rock and country for a sound that could easily draw in fans of all three styles. Of all the cuts "Marry you" is the easiest going, breeziest, downplayed of the four with shimmering acoustics melded to staccato, almost rap-oriented beats and silky vocal magic… Despite the indulgence into the digitized side of the recording/instrumental tracks, the vocals are honest and delivered without too many touch ups and you can tell that Norris is a natural at providing dreamy, pop goddess melodies. While the other tunes are all well-done in their own right, "Marry you" and its noticeable difference from the other pieces and slower, more deliberate tempos make it stand out the most.
Shine will appeal to fans that like pop/rock with great songwriting and a fantastic singer that can really make you feel the same emotions that she does as she sings the material. There is nothing to crunch your brain over here and the songwriting while solid is a bit cut and dry by pop standards but the care that Claudia Norris puts into her vocals, songwriting and presentation of her material helps make the difference and is thusly well-worth checking out for fans looking for sing-a-long anthems draped in positivity. Hopefully, her next release will be a full-length album that breaks her into pop's upper echelon because she can easily surpass the competition out there.
8 out of 10 stars.
YOU TUBE: https://www.youtube.com/user/LOVEhopper
Joshua Stryde
URL: http://www.adamlevymusic.com/
Roots-oriented singer/songwriter Adam Levy made a name for himself by fronting the Minnesota group Honeydogs for nearly 20 years before striking out on his own and focusing on a solo career.  He still plays with the aforementioned group, but on Naubinway, Levy unveils a striking tribute to his son Daniel who passed away recently.  The result is thirteen tracks charged with emotion; purging negativity through the positivity of music.  At heart the album mixes folk, blues and country influences, yet genre feels rather unimportant in the grand scheme of things as the music speaks volumes without need of a tag.
Opener "Take It as It comes" finds Levy's voice embracing powerful melodies, while nearly cracking under the weight of expression as his roaming acoustic guitar covers more ground than Lewis and Clark.  "Potter's Field" sounds like an old Civil War anthem with rustic string plucking maintain a high level energy with the subtle use of bass adding weight to the proceedings.  Cutting through the blackness and smoke, Adam's vocals sink low and reach high crafting a varied performance that sticks to the brain and makes for one of the album's strongest tracks in the process.  Though no actual percussion is used, the bass itself creates such a stomping, rhythmic beat that drumming isn't a necessary ingredient to the equation.
"Atoms Never Die" changes the game significantly with droning guitar distortion giving way to subtle pedal FX, keyboards, a wayward rhythm section that cements itself with simple yet effective drumming and Levy's acoustic guitar providing the tune's primary melody.  His plaintive lead vocals are filled in with smooth harmony back-ups and the entire tune updates Adam's arcane conjurations with a relatively modern sound.  Thankfully, none of the other elements are overdone, the music avoiding too much modernization which can be deadly to artists that really want to embellish an older, arcane aesthetic.  Bob Dylan's omnipotent influence can be heard on "This Friend," a track that returns the songwriting to almost entirely acoustic, vocal-centered sort of balladry where Levy's compositional strengths stand tall and proud in the first half.  As the trajectory unfolds shuffling snare drum marches, bass guitar, electric riffing and xylophone enter the fray and send the song down an entirely different path.
Piano and soft shades of psychedelia enliven the solemn "When Your Well Runs Dry" with heartfelt passion, providing a showcase for Levy's lush, lucid voice to paint a tale of departure.  The rhythm section yields a driving push to the primarily piano played melodies (that replace the acoustic guitar as the primary bit of instrumentation).  "How I Let You Down" digs into classic, blue collar folk where acoustic guitar and smooth vocalizations weave web after web of intricate sounds that hook the ears in for good.  The super catchy "Pitch Black Path" treads much of the same ground but has an enticing, exotic chorus that really gets stuck in the head and the acoustic guitars are joined by percussive flourishes and electronic FX that warp the music just enough to again to bathe the songwriting in an alien, psychedelic feel.
Sparse piano, cello and ominous noisy drone summon the Spaghetti Western, soundtrack feel of Ennio Morricone's best work during lengthy intro to "Eucatastrophe" before Levy unleashes a swagger, punchy acoustic guitar lick backed by his rhythm section's economical, forward-motion grooves.  Like a modern update an on an old coal mining anthem, "Marigold" feels like it was time-warped in from the early 1900s.  Upbeat slide/steel guitars and country-fried melodies permeate the sultry "Clemens in Plainview," "I Wish You Well" and "Handful of Sand," a trio of tunes that see Adam and company calling upon the vintage Nashville sound to great benefit.  The title track closes things out with just Levy's voice and acoustic lighting the listener's way back home.
Naubinway is a beautifully constructed, stellar release that will win its audience over thanks to superior songwriting, touching musicianship and a selection of songs that always bring a few unique influences into the blend.  It's obvious why Levy has had a long, illustrious career in the business because not only can the man play but he's got a great voice and a knack for lyrics that really tell a story.
VIMEO: https://vimeo.com/122532977
8 out of 10 stars.
Michael Saulman
 URL: http://thewildwaiting.com/
We live in a cluttered world. The Information/Internet Age has inundated our lives with every conceivable entertainment flavor spanning over countless genres and sub-genres. It's impossible to sift through it all and, as a result, it's more incumbent than ever before that new bands quickly find a niche and develop a core audience. While the rules for sustaining success have changed, discovering that niche and building a core audience is harder than ever before. Many get one sustained shot and, if they fail, that's curtains. A few bands are talented enough to strike the right chemistry and emerge full-flower on their debuts. The first release from The Wild Waiting, an EP entitled Stay Gold, fits the latter mode.
They know their niche. The fully realized, intensely melodic six songs comprising the debut utilize an array of musical voices. The first single and song on the EP, "All My Life", glistens with the band's obvious melodic strengths and their unabashed willingness to unveil enormous sheets of sound, fully textured with pointed lead guitar work and dynamic drumming. Lead singer Gav explores a relatively narrow vocal range throughout the release, but excels within that area. Much of the mix centers around his singing and this decision rewards the listeners immensely. Whatever his range may or may not be, Gav belts out these songs with attention grabbing brio and obvious attention to detail. It isn't all pop front man bluster – he proves himself capable of finessing any phrase. "Burn with Me" heralds the gradual emergence of guitar as a driving musical force on the album. There are never any grandiose, quasi-virtuoso indulgences here to weigh down the melody. Instead, the playing punctuates the arrangement with real flashes of lyricism and fire.
 "Say the Right Words" shotguns the band into decidedly pop territory, but this isn't a band who abandons any taste when they take routes that are more commercial. This is a well-constructed pop rocker locked into an uptempo pace never threatening to overwhelm the listener. "2AM Fearless" opens wider possibilities for guitar in the band's music. It brings a raucous, sharper edge to this track about living after midnight. Their potential for wide appeal is emphasized here because they are able to write about youthful experiences in an intelligent, comprehensible way. The album's final song, "Stay Gold", couldn't have been placed anywhere else in the running order. This is grand pop, music with ambition to burn, and The Wild Waiting succeed in creating vast cathedrals of sound. The Wild Waiting's fearless risk-taking pushes them up to the level of that handful of indie bands talented enough to break through at any moment. Their ability to merge symphonic and pop elements together isn't singular, but they do it with rare skill. Their debut EP Stay Gold will impress anyone willing to give it a chance. Melody driven and grandiose pop like this is a scarce commodity in our diminished times, but Boston's The Wild Waiting brings it back in a big way.
INSTAGRAM: https://www.instagram.com/thewildwaiting/
9 out of 10 stars.
Shannon Cowden
FACEBOOK: https://www.facebook.com/TheStollers/
Cohesiveness doesn't come easy. Too many albums today are hit or miss grab bags of songs lacking much overarching focus but with ambition to burn. It's unquestionably a matter of talent. However, experience plays a key role as well. If you haven't found your artistic vision of thousands of gigs and ten thousand broken guitar strings, it's likely not yours to claim. If you possess innate skill, set out on that road, and endlessly woodshed your craft over the years, you'll likely evolve into  a first rate artist with the confidence and technique to splash paint across the canvas however you wish. The Stollers aren't new to songwriting and their first collection, Stationary Sun, is a perfect example of what two expert writers can accomplish working in collaboration.
Stationary Sun opens with an optimistic, almost spiritual track, "Into the Brand New Day". Using the word spiritual implies many things, but this certainly isn't an artful example of canned Christian platitudes, but instead a quasi-hymnal merely looking forward to a brighter tomorrow. The Stollers introduce listeners from the outset to their mode of composition – they aren't shy about fusing various instrumental textures into a larger whole and, as a result, their songs echo with impressive completeness. There's a refreshing lack of overindulgence in their performances as well – everything has a reason. This quality carries over to the album's second track, "Only a Penny", and borrows much of the same deliberate, but finely tuned, dedication to melody and structure. "Loredana" covers familiar lyric ground with a reasonable amount of originality, but the song's musical strength helps lift it out of the ordinary.
Things take a sharp stylistic turn with "Culture War". Any notions of the duo working as a strictly traditional pair go out the window here. It's a strongly topical work, but the lyrical content bristles with such denunciatory eloquence many will forgive its topical bent. Once again, however, a dazzling arrangement grounds things while simultaneously  propelling them into the atmosphere. "Between the Sun and the Moon" beguiles listeners with a careful, nuanced arrangement and superbly poetic lyrics. It is another low-fi turn on decidedly thoughtful work and some listeners might long for an added shot of urgency, but it will enchant more with its beautifully rendered musical moods they invoke. "Without Your Love" has a distinctly country music feel and the same understated grace characterizing the other material. It kicks it up a notch for the chorus and drops in some lean guitar fills for good measure. The Stollers explore their experimental side for a final time on "The Two Julians" and the wildly imaginative, if sometimes disjointed, arrangement matches the lyric and vocal well.
It's a safe bet few albums anyone hears this year will touch all the bases like Stationary Sun. The Stollers are content to revisit well-worn subject matter on some tracks, but their musical aplomb is considerable. They draw from a wide range of sounds for these songs and rarely fall back on predictable twists or sonic clichés. Let's hope we don't have a long wait for their second release – few artists in indie music, or otherwise, burn with such brilliance.
PURCHASE LINK: https://itunes.apple.com/us/album/stationary-sun/id1057775510
8 out of 10 stars.
Lance Wright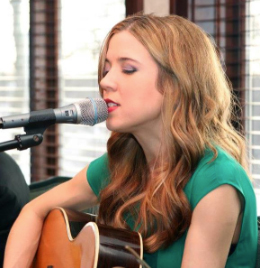 Sarah Morris – Ordinary Things
URL: http://sarahmorrismusic.com/
Twin City native Sarah Morris cooks up a hot brew of folk, country and root diggin' blues on her latest release Ordinary Things. Not only can Sarah sing and play, but writes all of the tunes. It's great to hear a singer with her vocal talent be actively involved in every part of the process. Such a thing makes for most honesty in the lyrics and composition of the music in general. There's just the right balance of edge and sweetness contained within the album's ten tracks with Morris' soothing singing a focal point throughout. She even proves herself as an accomplished belter whenever the guitars dip into electric textures.
Opener "Brighter" twinkles with acoustic star glow that slowly builds into a cool rhythmic cruise. Dashes of heartland Nashville country with plenty of energetic guitar twang and bustling drum flourishes keep it moving along at a nice clip. Morris' vocal chords are creamy, drenched in honey and her voice cracks during some of the higher notes showcasing a beautifully human performance. She starts off like Tanya Tucker on the acapella intro of "No Memory" before the guitars kick up a driving bluesy dust storm of sweat n' energy. Subtle keyboard touches groove alongside the galloping rhythms which put special emphasis on the tub-thumping beats. Washes of electric guitar only add more to the rich, textural tapestry of sound; coalescing into plucky leads that reach and attain some lofty plateaus of rural catchiness. The chorus in this one is instantly memorable and if this song wasn't released as a single, it definitely should be in the future.
Super thick bass lines duel with a crying electric guitar in the early moments of "Sway Me." Morris' headstrong lead vocals are both sugary sweet and hickory smoked; gentle yet roughhewn in the same breath. She's joined by some pleasant background harmonies here and everything winds, twists and slithers like a sidewinding snake through the streets of Dodge. Current radio country music has nothing on such an authentic take on the old school style. Sarah's vocals reach a powerful point of propulsive, climbing resolution during the booming finale of "Nice Girl," which coincidentally begins as an auburn shaded slice of balladry. Soon it rollicks into a dusky mid-tempo where the acoustic/electric trade-offs gets in a barroom brawl with dense, solidly planted bass licks and sizzling electric piano. Eventually the guitar riffs jettison the slower stuff for full-speed, careening rushes that sound like some barn-dancing bluegrass with rockabilly influence.
The suave, sultry downtempo of "You Still Have Me" capitalizes on the ballad promise initially made by "Nice Girl." This is a showcase for Sarah's softer croons and her backing band's ability to make minimalism speak volumes. If "Nice Girl" was the soundtrack to a backroad throw down, this is a campfire jam meant to close out the evening for good. Mixing slide guitar and rock n' roll arrangement with 90s pop country hooks, "Lie Here Tonight" is strong on the commercial, radio ready flair, but the songwriting and sweeping vocal hooks, as well as the steadfast instrumental backing, makes it a cut above most similar acts. "The Strong One" is half ballad and half pop country rocker with absolutely no crossing over between the styles. The two parts of the songs are very distinctive from one another, creating another winning number as a result. There's a slight Pure Prairie League influence injected into the harmonies and trotting banjo of "Used To Be Mine" helping to lift it higher into the memorable. The closing duo of "Careful, Careful" and "Hope, Sweet Hope" blends tender country balladry with rock n' roll escapism to great effect.
Ordinary Things does a lot right and very little wrong over the course of its 10 tracks. Every now and again you might hope for more of high energy hoedowns of "Nice Girl" and the album's first half but Morris is heartfelt in the ballad settings as well. This album is convincing and catchy; a welcome return to a semblance of "real" country after the climate was ravaged by this modern country rap movement.
CD BABY: http://www.cdbaby.com/cd/sarahmorris
9 out of 10 stars.
William Elgin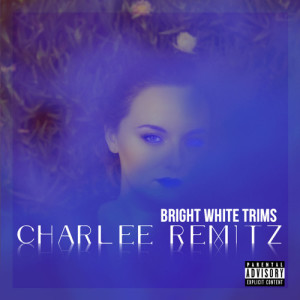 Charlee Remitz – Bright White Trims
URL: http://charleeremitz.com/
From the very first note of the introductory tune "King's Cup", it's easy to make snap judgments about Charlee Remitz's debut album Bright White Trims. The Montana born pop princess basically delivers a piecemeal Taylor Swift tribute and even 80s pop idols with standard beatwork, the obligatory washes of keyboard and verse/chorus melodies practically screaming for the radio. After listening, you get the impression it's a nice, serviceable pop track, but rather forgettable in a musical climate filled with many similar one hit wonders. You might feel that the remainder of the album will head in this direction alone.
But wait, "Fillin' in for a Goddess" changes the game, draping subtle almost jazz-esque cocktail vocal melodies in a synth-y veneer with many shapeshifting production textures on every instrument and vocal line. Keyboard moans disguised as vocals speckle the intro (along with one of the album's two instances of guitar) and all notions of dance music dissipate with the song weaving together a tapestry of keyboard enhanced, melodic soul. This is a totally strange approach when reexamining the first tune's very "kiddie" oriented be-bop.
So what is even more interesting is when the album dips into a constant rap/r & b attack for the next four tracks, where heavily layered synth-work plays atop of programmed beats that are slightly obtuse for the pop arena. In fact, cuts like "Cake Eater," "BMW," the superbly naughty "Bitches & Ladders" and "Juice Season" are worthy of a parent advisory sticker while the music takes on a head-nodding, hip-hop shuck n' jive that plods when it has to and picks up whenever it must. There are far too many tracks in this mold for certain, but it's an experiment that does change the entire path the album takes. Of these songs, "Cake Eater" and "Bitches & Ladders" are the most saucy, fun n' raunchy affairs, while the other two seem to want to showcase a harder edge while leaning slightly too far in the arena of by numbers pop. None of these songs are outright embarrassing, but some work better than the others do. The album ends in pop mode with the margarita sippin' good time fun of "Stucco Houses" and the standout "Routines" which is like a better version of the opening track with some guitar thrown in for good measure.
Charlee Remitz is an interesting songwriting and given the proper time and backing to develop she should go far. Right now her music is a little too all over the place to be a complete success from the first note to the last. She experiments a little much too much throughout and the mid-album lull into same-y sounding rap tunes kind of drops the score a bit. Yet, there is something fascinating about watching this artist in the formative stages of her career. Remitz is willing to risks with her songwriting, making for a primal yet engaging slice of mercurial pop that is at least deserving of a cursory listener or two, if not more!
7 out of 10 stars.
Social Networking:
FACEBOOK: https://www.facebook.com/CharleeRemitz
TWITTER: https://twitter.com/charleeremitz
David Shouse
Martin X. Petz – Chained
I-TUNES: https://itunes.apple.com/us/album/chained/id1050269394
This sort of raw, yet delicately rendered, sincerity is in short supply. Rock, rap, country, all of the major popular music genres are littered with talents who have made a gloomy fortune pretending and performing for audiences too jaded to care. Martin Petz is beyond that. His second release, Chained, takes on familiar structures , but the voice and guiding its base spring from something increasingly unfamiliar to devoted music listeners – honesty. It will be difficult for anyone to finish listening to this album and not believe they've just met the real Martin X. Petz, completely unvarnished.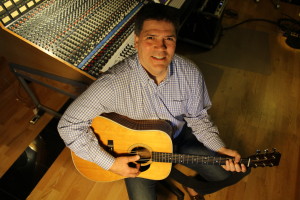 He puts his best foot forward with the title track and opener. "Chained" is exquisitely performed  acoustic fare with a deeply felt, occasionally quavering vocal. Petz maintains a skilled balance between the stripped back sonics and his moving vocal so that each quality moves in concert with each other rather than simply providing empty ornamentation. "It's Hard" will resonate with countless listeners and Petz capitalizes on that familiarity with another focused vocal turn that never overplays its hand. Moreover, the song reflects the album's template – Petz lays down testimony after testimony about the grit and grime of real life's joys and disappointments over a breezy pop country backing full of melody and inventiveness. These are sturdy songs and it's hard, if not impossible, to respond to them.
"Kinship" is one of the album's best songs lyrically and Petz rises to its challenge. It's an attractive subject for a song, in the sense that listeners haven't heard such musings since time immemorial like the love songs forming the bulk of the album, and Petz explores it completely with surprising poetic verve. "All That I Am" is another of Chained's finest moments thanks to its breathtaking intimacy. He builds the song around his acoustic guitar work and vocal with occasional bits of percussion peppering the track. Chained employs a brass section on a few cuts and one of these, "Jesus Loves Us So", manages to strike for real musical depth while never rendering it inaccessible. The accessibility of these songs is important – through this point in the album, Petz has earned a listener's trust thanks in no small part to its coherent structure and its refusal to bite off more than it can chew. This is disciplined songwriting focusing on the essential – connecting with its audience.
The retro-infused country of "Run Ride Leave" bristles with a Tex-Mex feel that doesn't sound at all out of place against the album's guiding stylistic aesthetic.  Like all of the album's songs, it further benefits from a superb arrangement. The penultimate song, "This Love", flirts with rock and roll energy heard in earlier songs like "It's Hard", but nevertheless maintains the album's low-fi direction with acoustic guitars. The album's final song, "Jesus Can You Hear Me", revisits some of the southwestern influences heard in "Run Ride Leave", but there's considerable musical and lyrical vulnerability here missing in the earlier song.
Petz has scored big with this latest release. Chained shows an emerging songwriting who is consolidating his skills and turning an eye towards the future. He does a remarkably spotless job of marrying his religious convictions with the material and never lapsing into ministry or heavy-handed sermonizing. This is a strong album lightly straddling a number of genres and makes a strong first impression.
8 out of 10 stars.
Pamela Bellmore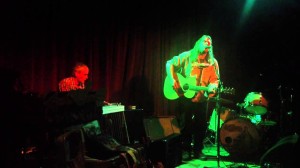 June Star – Pull Awake
FACEBOOK: https://www.facebook.com/June-Star-157285697643268/
After fifteen plus years crisscrossing the country and streaking north and south along the East Coast, Baltimore's own June Star have long since paid their dues. Nine studio recordings have established primary songwriter Andrew Grimm as one of popular music's great unsung writing talents, but the band doesn't begin and end with him. His chief creative collaborator, pedal steel guitarist David Hadley, has left every bit as indelible of a mark on the band's artistic history with his sinewy, signature lines. These virtues remain in full force on the band's latest studio effort, Pull Awake. The album features eleven songs vividly presented with superb production and energetic, committed performances.
The first performance, "Tether", starts Pull Awake off impressively. Grimm's baritone has a dry, ironic edge reminiscent of the singer/songwriter James McMurtry. Unlike McMurtry, however, Grimm's range allows him to shift for the choruses with much more conventional vocal delivery. The song does a great job of blending acoustic and electric guitars while still maintaining its focus on the low-fi end of the meter. "Feathers" moves away from the opener's songwriting style into a much more direct, physically engaging guitar workout. Grimm's voice cuts loose completely here and the result shows his considerable abilities when singing in a full on rock voice. The lightly mournful air surrounding "House Call" and its prominent pedal steel work help give it the vibe of the hour before sunrise. This song sounds like something sung at the end of an exhausting night with someone you love. There's sweetness, desperation, exhaustion, and acceptance peering out from behind every line and between the lines.
June Star wears mid-tempo rock like a loose garment and plumbs that well again on "Wonders", but adds to it by stressing vocal excellence. Even the lightest touches can elevate a good song to something great and the contributing harmony vocals further open the music's pre-existing melodic possibilities. "Passed Over" is one of Pull Awake's strongest entries thanks to its masterful build and the sympathetic juxtaposition of its musical elements. Everything comes together for a rousing, yet tastefully played, climax. "Coma" embraces the band's rockier edge while still retaining the same traditional thrust defining many of the band's songs, but the album's best nod to outright rock is the Tom Pettyish "Apollo". The bluesy snarl biting at the track's edge gives it an appealing moody air and the steady stomp of percussion reinforces its strength. Pull Awake's muted finale, "The King Is Dead", wafts by with a tangibly haunted quality rising off its strings and Grimm delivers a nuanced vocal tailored to the song.
One listen to Pull Awake will amply illustrate for novice listeners why this band has persisted on the margins of mainstream success. The songwriting is five star quality with a consideration and deliberateness of spirit one doesn't often associate with such acts. Moreover, they wear their influences proudly, but no one can ever dismiss Pull Awake's eleven tracks as imitative trash. Instead, this is an album that features any number of elements many listeners find favor with today – insightful, even literary, lyrical content and an ear for affecting melodies.
9 out of 10 stars.
Lydia Hillenburg