Artists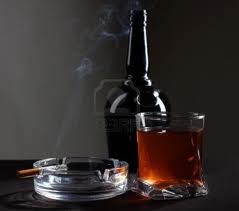 "Whiskey And Cigarettes" is a weekly country radio show, broadcasting from Milan, Italy, every Sunday from 11am-3pm ET on www.militarybrotherhoodradio.com. The show presents the best of yesterday's and today's country music, mixed with news, artist interviews, trivia, contests and more. Hosted by Dj Nik, a DJ and music journalist with 12 years of industry experience, "Whiskey and Cigarettes" is the second radio show he has launched. Nik is also the host of "Metal From Milan." Worldwide syndication for the show began when Nik came to MTS in May 2013. with 50+ stations aboard already, guests on the show have included Charlie Daniels, Steve Wariner, Bill Anderson, John Rich, Lee Greenwood, Bryan White, David Ball, Branch and Dean, Gord Bamford, Andy Griggs and many other award-winning, platinum and gold-selling artists.  Nik is a Nashville Universe Awards winner, an AMG Heritage Awards Nominee, an Artists In Music Awards Nominee, an IMEA Award Winner, a New Music Awards nominee and a two-time Independent Country Music Association Award Nominee.  www.whiskeyandcigarettesshow.com
Click HERE to listen to the Brand New "Whiskey And Cigarettes Spotlight Spin" interview segment, available for syndication.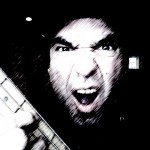 Ed Roman is based in Shelburne, Ontario.  In 2011, he released the critically acclaimed, Oracles And Ice Cream, which featured 22 tracks highlighting the spectrum of Ed's broad musical tastes and influences. While performing 90% of the music on Letters From High Latitudes, Ed also receives help from notable musicians, Dave Patel (Sass Jordan) on drums and Mike Freedman (Tia Brazda) on electric guitars. Ed is currently being played on college radio across the US and Canada, in more than 100 markets.  Ed is a 2014 IMEA Award Winner, an Indie Music Channel Awards Winner, an AMG Heritage Award Nominee, and an Artists In Music Award Nominee.  For more information on Ed Roman, visit www.edroman.net.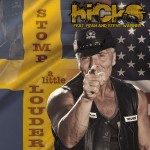 Hicks (Miqael Persson) is an accomplished songwriter from the south of Sweden, with multiple Gold and Platinum records to his credit. His rock-edged songs have been recorded by artists like Jimi Jamison (Survivor), Giant (Dann Huff), Bobby Kimball (Toto), Little River Band, W.E.T. (Featuring Jeff Scott Soto), Grammy nominated Toby Hitchcock and Grammy winner, Barbados.  He has also written with Nashville heavy-hitters like Anthony Smith, Dallas Rogers, Dennis Morgan and Sharon Vaughn. In late June 2014, "Hayride" became his first official US radio single release on MTS Records.  The song reached the New Music Weekly Top 10 and the Music Row Top 80, making him the first Swedish country act to achieve this status.  The follow up, "Mama's Kitchen" also reached the NMW Top 10, peaking at #2.  Hicks was the 2013 British CMA Awards' Euro Act of the Year, a 2015 Indie Music Channel Awards winner,  and an Independent Country Music Association Award Winner. He is also a Nashville Universe Award Nominee, a New Music Awards nominee and an IMEA Award Nominee.  Hicks' latest single, "Stomp A Little Louder" features country legend and co-writer, Steve Wariner and Wariner's son, Ryan. www.hickscountry.com.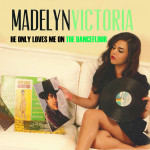 Madelyn Victoria grew up in the deep south of Texas, in Harlingen, performing in public for the first time, during a local Christmas Pageant, at age 5.  Madelyn has sung the National Anthem at United League games, and at local high school sporting events, political rallies, patriotic ceremonies, rodeos, and stock shows, including the 2009 Los Fresnos PRCA Rodeo in Los Fresnos, Texas where Madelyn Victoria was crowned the inaugural Rodeo Queen. This was one of many crowns she has earned including Cameron County Cowgirl, being named her high school's homecoming queen, Miss Texas Homecoming Queen, and 2nd Runner Up for Americas Homecoming Queen.  More recently Madelyn Victoria and her band have opened for some of the biggest names in country music, including Easton Corbin, Turnpike Troubadours, Tracy Lawrence, Kevin Fowler, Clay Walker, Josh Thompson, Dustin Lynch, Zac Brown Band, The Charlie Daniels Band, and more.  Madelyn also gives back to her community, by volunteering at local Motor Training events for special needs children, singing to the children at hospitals and rehab centers and by starting her own annual event called "Octave Higher Christmas" for children.  Madelyn Victoria's latest single release with Star 1 Records and MTS, is "He Only Loves Me on the Dancefloor." www.madelynvictoriamusic.com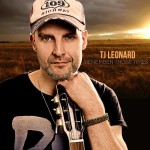 Tj Leonard got his first guitar from his grandfather when he was eight. He taught his grandchild to play swedish folk music and evergreens. Soon TJ was introduced to pop and blues through his cousin that was a little bit older and played in a famous swedish pop band. At eighteen, he became lead singer and guitar player in a dance band. A lot of genres passed through TJ's life:  Jazz, hard rock, gospel, soul/r&b, but not until country music came along did it feel like home. Together with Tex Taylor, he started CHESTNUT band in 2010, and later that year, they released their first single, "110% Country "followed by the EP, American Dream. CHESTNUT band played at most of the country festivals all around Sweden and even in Denmark. In both 2012 and 2013, they were nominated in the Swedish Country Music Championships.
In 2013, TJ decided to release his songs under his own name TJ Leonard. In 2015, "Remember Those Times," his first single with MTS Records, reached the New Music Weekly Top 10 and peaked at #2 on the IndieWorld chart. The song earned TJ a nomination for Best Country Song at the Indie Music Channel Awards, and several WOBA Awards. His latest single, "The River" reached #1 on the New Music Weekly country chart.  www.tjleonardcountry.com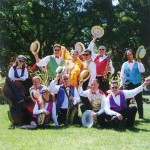 KINDERJAZZ is bringing family entertainment back just when pubs have done away with live music and opted for loud video machines and gambling. Like all good music it spans all generations. Music is our universal language and should not be eroded by technology – it needs no explanation and can only thrive on human involvement. Children are deeply complicated and sensitive people. They should not have to meet the world in three minute sound bites. Nor should they remain passive listeners but should become actively involved. Kinderjazz is a 12 piece fully acoustic swing orchestra, . They opened MANLY JAZZ FESTIVAL back in 1998 and since then have performed at the Sydney Opera House, Daring Harbour, the TEDDY BEAR'S PICNIC at Parramatta Stadium to more than 10,000 families, Carols in the Domain 2000 on Channel 7, Stadium Australia and many major venues around NSW.  www.kinderjazz.com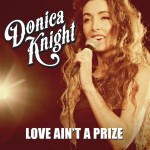 Donica Knight is an acclaimed singer, songwriter and entertainer hailing from Montgomery, Alabama. Donica's unique blend of Southern rock, country, blues and old East Memphis music has led to a rigorous touring schedule in the Southeast, performing more than 350 dates, opening for both country and rock superstars, as diverse as Lynyrd Skynyrd, Styx, Hank Williams Jr., Kid Rock, Luke Bryan, Jake Owen, Kenny Rogers, Scotty McCreery, Jamey Johnson, Little River Band, Skid Row, Kellie Pickler, Blackberry Smoke, Joe Nichols, REO Speedwagon, The Band Perry, Chris Young, 3 Doors Down and many others.  A self-proclaimed tomboy and sports fan, Donica wrote and recorded "Great To Be," which was regularly played at her beloved Auburn Tigers' football games.  She has also written and recorded duets with country legend, Ronnie Milsap.  Donica's music can be heard in several television and radio commercials, and on the award-winning soundtrack for the film Halloween Party. She also has two co-writes in the upcoming Tracy Lawrence film, Alabama Dirt.  Donica has worked in the studio with Platinum selling and Grammy nominated producers, Mickey Jack Cones, Blake Mevis, and Rob Galbraith. Her most recent collaboration is with producer/guitarist and multi-platinum songwriter, Jim Huff (Joe Bonamassa, Holly Brook aka Skylar Grey and 2015 Grammy nominee Dave Yaden). Recorded in Los Angeles, the self-penned Can't Buy a Southern Girl EP (out March 17, 2016) features the scorching lead single and video, "Love Ain't a Prize."  The single debuted at #1 on itunes (New Country Releases), and the video reached #1 on Yallwire's Most Watched Videos chart, while receiving  nearly 200,000 VEVO views, since its release.  The single peaked at #32 on Music Row. For more information, visit www.donicaknight.com.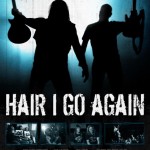 MTS Management Group is proud to be a promotional and pr partner with metal documentary, Hair I Go Again, set for release on March 10th, 2016. In addition to their own metal guitarist, Xander Demos, the film features some of the biggest names in metal, including Eddie Trunk (That Metal Show), Jeff Keith and Frank Hannon (Tesla), Ron Keel (KEEL), Steve Blaze (Lillian Axe), Frank Bello and Joey Belladonna (Anthrax), Les Warner (The Cult), as well as members of Kix, Stryper, Queensrÿche, Quiet Riot, Warrant, Motörhead, LA Guns and more.  www.hairigoagain.com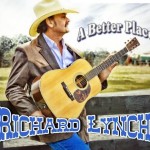 Richard Lynch is an American country music artist, who has compiled a long list of country hits and chart toppers in the world of traditional country music. The sounds of Richard Lynch are reminiscent of the classics that started it all. The same passion and raw truth that fueled the likes of Conway Twitty, Keith Whitley, Waylon Jennings, George Jones, and Hank Williams is sewn into the fabric of Richard Lynch. In a world of fabricated country stars, Richard Lynch stands out in the crowd as a proud member of the last of a dying breed, the pure country music artist. His rock solid country roots span 3 decades, it comes up with the sun each morning, and it settles in the music he writes and the songs he sings.. The spirit of Richard Lynch is that which is attached to the working man's soul. It's real and it's timeless. It's country, the way country was meant to be.  Richard Lynch Band's latest single release is "A Better Place," written by Billy Yates and Trent Tomlinson and produced by Yates.  It reached #1 on New Music Weekly and Roots Music Report (27 weeks!)  www.richardlynchband.com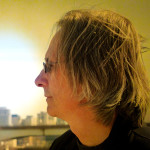 Eddy Mann… musician, songwriter, worship leader, teacher, speaker, coach, husband, and father… whether you know him as one or more of these people, you know his heart; you know his love for life.  Eddy's led worship for over fifteen years. As a musician and songwriter it was twenty years ago that he made the decision to offer his creative gifts to God. Since then he's released seven CD's and written countless songs for the church and world at large. On any weekend you can find him in a coffeehouse, in concert, at a conference, and/or leading worship. A new album, The Consequence, the follow up to 2014′s Dig Love, is currently wrapping up sessions at this writing. It once again touches on the theme of a peaceful and loving existence, while delving into the the consequences of our actions. Musically it continues down the path that Dig Love charted staying close to the americana, roots rock, and singer-songwriter traditions. Look for a fall 2016 release date. www.eddymann.com
Michael has managed, done publicity and/or promoted artists and events from the United States, Canada, Denmark, Australia and Sweden, making MTS a truly international company. These artists include original Anthrax vocalist, Neil Turbin (DeathRiders, Bleed the Hunger); Country For a Cause, featuring Lulu Roman, John Berry, T Graham Brown, Buddy Jewell, Billy Yates, Ronnie McDowell, and Bobby Lewis; NAMM Metal Jam 2014-15, featuring members of Anthrax, Dio, King Diamond, Racer X, Alcatrazz, Great White, Badlands, Circle II Circle, Hurricane, Jon Oliva's Pain, Femme Fatale, Leatherwolf, Lizzy Borden, Death, London, Fight, Lynch Mob, Metal Church, Michael Schenker Group, Mountain, Nitro, Obituary, Savatage, Jeff Scott Soto Band, Buddy Miles Band, The Babys, and Deicide; Metal documentary, Hair I Go Again, featuring Eddie Trunk (That Metal Show), Jeff Keith and Frank Hannon (Tesla), Ron Keel (KEEL), Steve Blaze (Lillian Axe), Frank Bello and Joey Belladonna (Anthrax), Les Warner (The Cult), as well as members of Kix, Stryper, Queensrÿche, Quiet Riot, Warrant, Motörhead, LA Guns and more; double-platinum country artist, Billy Gilman; metal guitar virtuoso, Xander Demos (James Rivera, Sabbath Judas Sabbath); multi-god and platinum award winning Swedish singer/songwriter, Hicks; Canadian country heartthrob, Marshall Dane; Award-winning country artist, Doug Briney; Canadian redneck diva, Amy Rose; Top 100 CMT country princess, Josey Milner; Music City Hayride, featuring Bobby G. Rice and Leona Williams; Top 100 No Depression artists, Jiggley Jones and The Banner Days; Chuck Ainlay-produced country artist, Bryan Cole; Award-winning Canadian multi-instrumentalist, Ed Roman; top syndicated radio show, Whiskey and Cigarettes; #1 Canadian country trio, Western Avenue, featuring Matt Williams; Seattle chart-topper, March to May; college radio singer/songwriter, Billy Grima, chart-topping Alabama country rocker, Donica Knight; Texas country singer/songwriter and pageant queen, Madelyn Victoria; Swedish country singer/songwriter, TJ Leonard; Australian Big Band/Childrens act, Kinderjazz; Shine On Records and Star One Records; Independent Country Music Hall of Famer, Richard Lynch; Award-winning Broadway, Jazz and R&B singer, Eloise Laws, VH1 Save The Music Contest Finalist, JJ McGuigan, and more.
TO RECEIVE REGULAR UPDATES ON ALL OF OUR ARTISTS, PLEASE CLICK THE "SUBSCRIBE NOW" BUTTON:

Special thanks to our friends at