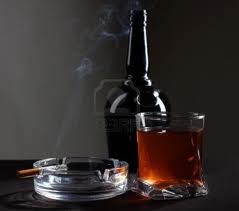 "Whiskey And Cigarettes" is a weekly country radio show, broadcasting from Milan, Italy, every Sunday from 11am-3pm ET on www.militarybrotherhoodradio.com. The show presents the best of yesterday's and today's country music, mixed with news, artist interviews, trivia, contests and more. Hosted by Dj Nik, a DJ and music journalist with 12 years of industry experience, "Whiskey and Cigarettes" is the second radio show he has launched. Nik is also the host of "Metal From Milan." Worldwide syndication for the show began when Nik came to MTS in May 2013. with 50+ stations aboard already, guests on the show have included Charlie Daniels, Steve Wariner, Bill Anderson, John Rich, Lee Greenwood, Bryan White, David Ball, Branch and Dean, Gord Bamford, Andy Griggs and many other award-winning, platinum and gold-selling artists.  Nik is a Nashville Universe Awards winner, an AMG Heritage Awards Nominee, an Artists In Music Awards Nominee, an IMEA Award Winner, a New Music Awards nominee and a two-time Independent Country Music Association Award Nominee.  www.whiskeyandcigarettesshow.com
Wayne Warner is best known for his smash hit, "Turbo Twang," which set country dance floors ablaze, being named the #6 country dance song of 2004. Wayne's songwriting is distinctive, timeless and loves to flirt with genres. Proven by the fact that the former Atlantic artist has been joined on his records by some of the most established country artists of the eighties and the ninety's, a pop icon as well as a current superstar. From Bryan White and Mark Collie, to Bonnie Tyler and Taylor Swift, His peers have come to hold Warner in great esteem as an "artists' artist". His hooks, so fresh, so powerful, that Warner has been deemed as a genius by many in the field and is praised from the likes of Billboard to Music City News. His appearance is as interestingly unique as his sound and he speaks in overtones that only a well crafted artist could. www.waynewarner.com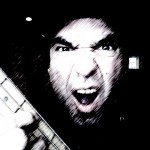 Ed Roman is based in Shelburne, Ontario.  In 2011, he released the critically acclaimed, Oracles And Ice Cream, which featured 22 tracks highlighting the spectrum of Ed's broad musical tastes and influences. While performing 90% of the music on Letters From High Latitudes, Ed also receives help from notable musicians, Dave Patel (Sass Jordan) on drums and Mike Freedman (Tia Brazda) on electric guitars. Ed is currently being played on college radio across the US and Canada, in more than 100 markets.  Ed is a 2014 IMEA Award Winner, an Indie Music Channel Awards Winner, an AMG Heritage Award Nominee, and an Artists In Music Award Nominee.  For more information on Ed Roman, visit www.edroman.net.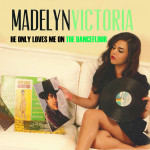 Madelyn Victoria grew up in the deep south of Texas, in Harlingen, performing in public for the first time, during a local Christmas Pageant, at age 5.  Madelyn has sung the National Anthem at United League games, and at local high school sporting events, political rallies, patriotic ceremonies, rodeos, and stock shows, including the 2009 Los Fresnos PRCA Rodeo in Los Fresnos, Texas where Madelyn Victoria was crowned the inaugural Rodeo Queen. This was one of many crowns she has earned including Cameron County Cowgirl, being named her high school's homecoming queen, Miss Texas Homecoming Queen, and 2nd Runner Up for Americas Homecoming Queen.  More recently Madelyn Victoria and her band have opened for some of the biggest names in country music, including Easton Corbin, Turnpike Troubadours, Tracy Lawrence, Kevin Fowler, Clay Walker, Josh Thompson, Dustin Lynch, Zac Brown Band, The Charlie Daniels Band, and more.  Madelyn also gives back to her community, by volunteering at local Motor Training events for special needs children, singing to the children at hospitals and rehab centers and by starting her own annual event called "Octave Higher Christmas" for children.  Madelyn Victoria's latest single release with Star 1 Records and MTS, is "He Only Loves Me on the Dancefloor." www.madelynvictoriamusic.com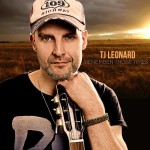 Tj Leonard got his first guitar from his grandfather when he was eight. He taught his grandchild to play swedish folk music and evergreens. Soon TJ was introduced to pop and blues through his cousin that was a little bit older and played in a famous swedish pop band. At eighteen, he became lead singer and guitar player in a dance band. A lot of genres passed through TJ's life:  Jazz, hard rock, gospel, soul/r&b, but not until country music came along did it feel like home. Together with Tex Taylor, he started CHESTNUT band in 2010, and later that year, they released their first single, "110% Country "followed by the EP, American Dream. CHESTNUT band played at most of the country festivals all around Sweden and even in Denmark. In both 2012 and 2013, they were nominated in the Swedish Country Music Championships.
In 2013, TJ decided to release his songs under his own name TJ Leonard. In 2015, "Remember Those Times," his first single with MTS Records, reached the New Music Weekly Top 10 and peaked at #2 on the IndieWorld chart. The song earned TJ a nomination for Best Country Song at the Indie Music Channel Awards, and several WOBA Awards. His latest single, "The River" reached #1 on the New Music Weekly country chart.  www.tjleonardcountry.com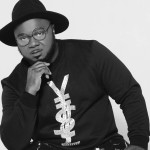 Rahn Anthoni got his first.break in television hosting, "Starpower" on The BET Network. Anthoni has also been in movies, making a cameo appearance in Thina Films' "Good Deed." Utilizing his experience and growing interest and knowledge in TV and film, Anthoni developed "The Rahn Anthoni Show," which has received over 1 millions views on Eotm TV . In 2014, Anthoni covered The 46th Annual Oscars Red Carpet for Eotm Media Group. Then tragedy struck…After losing his special needs son to abuse, allegedly by his son's teacher, Anthoni has become an advocate for special needs kids. The Aaron Hatcher Awards are given every year, in honor of his late son Aaron Hatcher, at the Eotm Awards in Los Angeles. His son also inspired him to start the Special Needs Rock Awards and They Can't Talk But We Can, a non-profit organization providing advocacy for children with disabilities. For more information, visit http://www.theycanttalkbutwecaninc.org/.  Anthoni's latest single is "I'll Trust You," written and produced by Dove Award-winning producer, Freddie Jerkins III. The song is dedicated to the memory of Anthoni's late son. It's now at radio stations everywhere.  http://www.rahnanthoni.com
JJ McGuigan is a VH1 Save The Music Songwriting Contest Finalist and mental health advocate.  A drummer since age 13, McGuigan later picked up the guitar and began writing songs at age 20. He attended Newman University and renowned recording school, Full Sail University.  Songwriting has now become JJ's main focus and passion, with an emphasis on lyrical creation.  After a brief stint in Austin, Texas, he has returned to his hometown of Wichita. He is currently working on a follow up EP for 2017 release. For more information on JJ McGuigan, please visit www.jjmcguiganmusic.com.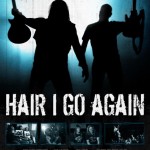 MTS Management Group is proud to be a promotional and pr partner with metal documentary, Hair I Go Again, set for release on March 10th, 2016. In addition to their own metal guitarist, Xander Demos, the film features some of the biggest names in metal, including Eddie Trunk (That Metal Show), Jeff Keith and Frank Hannon (Tesla), Ron Keel (KEEL), Steve Blaze (Lillian Axe), Frank Bello and Joey Belladonna (Anthrax), Les Warner (The Cult), as well as members of Kix, Stryper, Queensrÿche, Quiet Riot, Warrant, Motörhead, LA Guns and more.  www.hairigoagain.com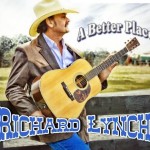 Richard Lynch is an American country music artist, who has compiled a long list of country hits and chart toppers in the world of traditional country music. The sounds of Richard Lynch are reminiscent of the classics that started it all. The same passion and raw truth that fueled the likes of Conway Twitty, Keith Whitley, Waylon Jennings, George Jones, and Hank Williams is sewn into the fabric of Richard Lynch. In a world of fabricated country stars, Richard Lynch stands out in the crowd as a proud member of the last of a dying breed, the pure country music artist. His rock solid country roots span 3 decades, it comes up with the sun each morning, and it settles in the music he writes and the songs he sings.. The spirit of Richard Lynch is that which is attached to the working man's soul. It's real and it's timeless. It's country, the way country was meant to be.  Richard Lynch Band's latest single release is "A Better Place," written by Billy Yates and Trent Tomlinson and produced by Yates.  It reached #1 on New Music Weekly and Roots Music Report (27 weeks!)  www.richardlynchband.com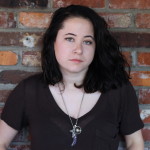 Sam Rochford is a 25 year old Connecticut native now living in Nashville where she was formerly an on-air correspondent for 650 AM WSM's "Nashville Today" show hosted by Devon O'Day. Prior to moving to Nashville, she was the host of "Markov Music" on Boston's popular internet radio station, WEMF. Sam has been publishing videos to YouTube and Facebook for the last 5 years, garnering a dedicated following for her musicianship, and quirky personality. Sam draws on influences from modern Americana artists like Amanda Shires and the Mountain Goats, as well as paying tribute to classic greats like Bob Dylan and Patsy Cline. She writes songs prolifically and performs all over Nashville in writer's rounds and part of the monthly "Hippie Chick Twang" concert series. http://www.facebook.com/samrochfordmusic
Michael has managed, done publicity and/or promoted artists and events from the United States, Canada, Denmark, Australia and Sweden, making MTS a truly international company. These artists include original Anthrax vocalist, Neil Turbin (DeathRiders, Bleed the Hunger); Country For a Cause, featuring Lulu Roman, John Berry, T Graham Brown, Buddy Jewell, Billy Yates, Ronnie McDowell, and Bobby Lewis; NAMM Metal Jam 2014-15, featuring members of Anthrax, Dio, King Diamond, Racer X, Alcatrazz, Great White, Badlands, Circle II Circle, Hurricane, Jon Oliva's Pain, Femme Fatale, Leatherwolf, Lizzy Borden, Death, London, Fight, Lynch Mob, Metal Church, Michael Schenker Group, Mountain, Nitro, Obituary, Savatage, Jeff Scott Soto Band, Buddy Miles Band, The Babys, and Deicide; Metal documentary, Hair I Go Again, featuring Eddie Trunk (That Metal Show), Jeff Keith and Frank Hannon (Tesla), Ron Keel (KEEL), Steve Blaze (Lillian Axe), Frank Bello and Joey Belladonna (Anthrax), Les Warner (The Cult), as well as members of Kix, Stryper, Queensrÿche, Quiet Riot, Warrant, Motörhead, LA Guns and more; double-platinum country artist, Billy Gilman; metal guitar virtuoso, Xander Demos (James Rivera, Sabbath Judas Sabbath); multi-god and platinum award winning Swedish singer/songwriter, Hicks; Canadian country heartthrob, Marshall Dane; Award-winning country artist, Doug Briney; Canadian redneck diva, Amy Rose; Top 100 CMT country princess, Josey Milner; Music City Hayride, featuring Bobby G. Rice and Leona Williams; Top 100 No Depression artists, Jiggley Jones and The Banner Days; Chuck Ainlay-produced country artist, Bryan Cole; Award-winning Canadian multi-instrumentalist, Ed Roman; top syndicated radio show, Whiskey and Cigarettes; #1 Canadian country trio, Western Avenue, featuring Matt Williams; Seattle chart-topper, March to May; college radio singer/songwriter, Billy Grima, chart-topping Alabama country rocker, Donica Knight; Texas country singer/songwriter and pageant queen, Madelyn Victoria; Swedish country singer/songwriter, TJ Leonard; Australian Big Band/Childrens act, Kinderjazz; Shine On Records and Star One Records; Independent Country Music Hall of Famer, Richard Lynch; Award-winning Broadway, Jazz and R&B singer, Eloise Laws; Canadian country singer/songwriter/producer, Jim Levatte; Philly-based singer/songwriter and worship leader, Eddy Mann; VH1 Save The Music Finalist, JJ McGuigan; Former BET Networks host and Christian r&b artist, Rahn Anthoni; "Turbo Twang" country artist, Wayne Warner; WSM Radio On-Air correspondent Sam Rochford; among others.
TO RECEIVE REGULAR UPDATES ON ALL OF OUR ARTISTS, PLEASE CLICK THE "SUBSCRIBE NOW" BUTTON:

Special thanks to our friends at