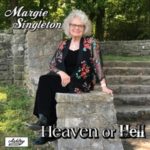 Earlier this year, at age 82, country music legend, Margie Singleton released her chart-topping single and video, "Jesus Is My Pusher." The video earned an LA Music Video Award, and Margie was inducted into the Atlanta Music Hall of Fame and the Independent Country Music Hall of Fame, proving that age, really is, only a number. In 1967, Margie's husband, Leon Ashley had a #1 Billboard Country hit, "Laura," a song they penned together. Margie's songs have been covered by fellow legends like Charley Pride, Tom Jones, Kenny Rogers, Tammy Wynette, and many others. Now, one month before her 83rd birthday, Margie returns with her "Mighty Mission" from God…a new Country Gospel single and video, "Heaven Or Hell." The powerful new video, directed and edited by Kenny Harrison, pulls no punches, with its hellish scenes of fire and brimstone. MTS Management Group will handle publicity and promotions of the single and video. http://www.margiesingletonmusic.com.
Wayne Warner is best known for his smash hit, "Turbo Twang," which set country dance floors ablaze, being named the #6 country dance song of 2004. Wayne's songwriting is distinctive, timeless and loves to flirt with genres. Proven by the fact that the former Atlantic artist has been joined on his records by some of the most established country artists of the eighties and the ninety's, a pop icon as well as a current superstar. From Bryan White and Mark Collie, to Bonnie Tyler and Taylor Swift, His peers have come to hold Warner in great esteem as an "artists' artist". His hooks, so fresh, so powerful, that Warner has been deemed as a genius by many in the field and is praised from the likes of Billboard to Music City News. His appearance is as interestingly unique as his sound and he speaks in overtones that only a well crafted artist could. Warner's single, "Wasted" (B-Venturous/MTS) reached the New Music Weekly AM/FM Top 10.  New single, "God for a Minute" is also a Top 10 hit, reaching #2, while his duet with Bonnie Tyler ("Total Eclipse of the Heart") has received airplay on more than 600 stations worldwide.  www.waynewarner.com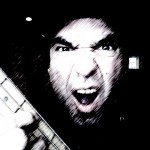 Ed Roman is an Award-winning singer/songwriter, performer and multi-instrumentalist from Shelburne, Ontario, Canada.  Blurring the lines between pop, rock, folk, and country music genres, Ed's uniquely crafted songs have received regular rotation on more than 100 terrestrial radio stations across North America and more than 600 stations, worldwide.  Ed is a 2014 Artists Music Guild Award Nominee, a 2014 International Music and Entertainment Association Award Winner, a multiple IMEA Award nominee, a 2015 and 2016 Josie Show Awards winner, an Akademia Awards Winner, and a two-time Indie Music Channel Award winner. Ed recently won Best Americana Artist at the 2017 Radio Music Awards. Ed's latest release is the critically acclaimed album, Red Omen. His video for the title track has been selected by top Film Festivals around the globe. www.edroman.net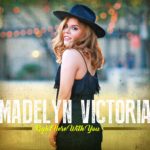 Madelyn Victoria's debut single release, "He Only Loves Me on the Dance Floor" reached #1 on the national country AM/FM chart, New Music Weekly, making it one of the biggest debut singles of 2016. The self-penned song won an Akademia Award for Best Country Song in April 2016, earning her numerous other award nominations and a spot on the CMT.com Top 50 Most Popular Artists chart. The video for "He Only Loves Me" reached the Yallwire.com Top 5 Most Watched Videos chart, while her youtube cover of George Strait's "Amarillo By Morning" received over 100,000 views in just 2 days, after being featured on Country Rebel's website.  Her cover of Johnny Cash's "Folsom Prison Blues" matched that number, after being featured on the same site. Her new single, "Right Here With You" is charting on several airplay charts, reaching the iTunes chart Top 15! www.madelyn-victoria.com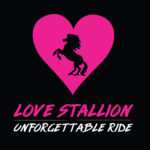 Love Stallion storms the world music scene with glamorous hard rock, sure to get your heart racing and ears pounding. Power riffs, memorable hooks, and electric flash capture the nostalgia of years gone by, bringing a fresh punch of rock & roll back to the universe in proper style. Love Stallion's full-length album "Unforgettable Ride" was released June 2nd, 2018 at The Walnut Room Denver. Their video for "Slow Release" reached #1 on the IndiMusicTV chart, and the single reached #4 on the iTunes rock charts!  www.lovestallionrocks.com.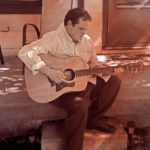 JJ McGuigan caught the attention of radio programmers and music journalists with the first two singles from his EP, Dissociative. "Letter" and "Home" received both critical praise and airplay chart success, reaching the New Music Weekly country chart Top 80, as well as the Top 40 Roots Music Report Americana chart. "Letter" earned McGuigan an Akademia Award for Best Alternative Song in January 2017. Indie-Spoonful.com said, "The lyrics to this song ("Letter), and every song on the EP, are dripping with insight. This song is like a prayer and McGuigan sounds like an angel."  JJ McGuigan is a VH1 Save The Music Songwriting Contest Finalist.  "In All Honesty" also reached Top 40 Americana staatus.  For more information on JJ McGuigan, please visit www.jjmcguiganmusic.com.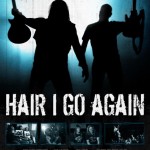 MTS Management Group is proud to be a promotional and pr partner with metal documentary, Hair I Go Again, set for release on March 10th, 2016. In addition to their own metal guitarist, Xander Demos, the film features some of the biggest names in metal, including Eddie Trunk (That Metal Show), Jeff Keith and Frank Hannon (Tesla), Ron Keel (KEEL), Steve Blaze (Lillian Axe), Frank Bello and Joey Belladonna (Anthrax), Les Warner (The Cult), as well as members of Kix, Stryper, Queensrÿche, Quiet Riot, Warrant, Motörhead, LA Guns and more.  www.hairigoagain.com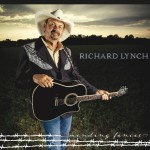 Richard Lynch is an American country music artist, who has compiled a long list of country hits and chart toppers in the world of traditional country music. His single, "A Better Place" topped the New Music Weekly AM/FM country chart, the IndieWorld Country Record Report, and spent an incredible 32 weeks atop the Roots Music Report True Country chart. His next single, "We're American Proud" also topped the charts. His last release, "Cut and Paste" also reached Number One the airplay charts. His previous single, "Back In Love Again" is a #1 duet with Grammy Winner and New Queen of Bluegrass, Rhonda Vincent.  Last single, "Country Music Isn't Country Anymore" was a Top 5 hit, and his latest, "Pray On The Radio" was released on September 24th.  Richard is a multiple-award-winning artist and a member of the Independent Country Music Hall of Fame, as well as being a radio and tv host and founder of the Love Tattoo Foundation, for veterans. www.richardlynchband.com 
Born and raised in Washington State, Phillip Broussard discovered his passion early in life, when his father brought home a guitar. His father's original intention was to play the guitar himself, but he soon found Phillip picking up the guitar, when he didn't think anyone was watching. Phillip grew up under the influence of his father's favorites, Pink Floyd, James Taylor, Jimi Hendrix, and Eric Clapton. What started as just a few chords, ignited a desire to share his new found passion with the world.  Phillip put down his guitar and enlisted in the United States Navy, in an attempt to quell his grief over the death of his father, uncle and grandfather. Early on in his Naval career, someone handed Phillip a copy of John Mayer's cd, "Room for Squares". This album reignited Phillip's passion for the guitar. In 2007,  Phillip deployed in support of Operation Iraqi Freedom and Enduring Freedom. During this time, he refined his guitar skills…Now, MTS Management Group is pleased to announce Phillip Broussard has signed with them for publicity and promotions of his forthcoming debut EP, "Wavelength." The five-song acoustic blues-pop EP received worldwide release on November 18th, Phillip's dad's birthday. The first single and lyric video, "Just Wanna Believe" received international airplay and charting, while the follow up, "All Over Again" has garnered over 100,000 youtube views.  http://www.facebook.com/phillipbroussard86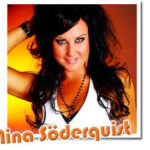 The rock star Nina Söderquist has been called London's Music Age and has been praised by world press for her success in London's West End with the musical SPAMALOT. She toured with Björn Skifs and BADROCK, Rockat arenas around the world with several ROCK & QUEEN tours. During her 25 years in the industry, Nina has lived and worked all over the world. She started as an entertainer at Sunwing continuing with dance bands, soul, jazz, pop and cover bands to finally land in rock music. She has worked in the show concept Wallman's salons, played a father and has been a program leader. The big breakthrough came in autumn 2007 when she took the role of Lady of the Lake in TV3's "West End Star" success. She moved to London to play the lead in Monthy Python's musical Spamalot – the biggest role played by a Swedish in West End for a very long time. Meatloaf and Phil Collins are just some of the world stars who have praised her. There were over 500 performances. She also played the lead role when the musical was set up in Sweden. Her new single with Skiffs (former lead singer of Blue Swede, "Hooked On a Feeling") "Goodbye," reached #3 on the NMW country charts! www.ninasoderquist.com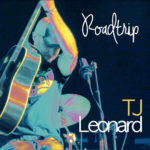 TJ Leonard is a Top 50 CMT.com Most Popular Artist, an Academy of Western Artists award nominee, a 2016 Indie Music Channel Awards nominee, a 2016 Josie Music Awards nominee and a #1 New Music Weekly charting artist with "The River," from the album, High On Livin' (MTS Records). TJ also scored a Top 10 NMW hit with "Remember Those Times." TJ has appeared on countless radio shows and in magazines around the world. His latest single is "Roadtrip," released on MTS.  www.tjleonardcountry.com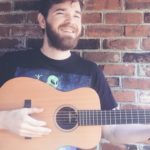 Born in San Antonio, Texas, Jeremy Parsons grew up soaking in the sounds of Texas music in the dancehalls of the Lone Star State. Jeremy was always a fan of music, but it wasn't until his later high school years that he discovered his knack for it. Driven by his passion, he taught himself to play the guitar and began to write and perform music. Over the past decade, Jeremy has played all over the U.S. and in Europe, including numerous venues in Texas. Pulling from the example of Texas performance artists, Jeremy loves to interact with his audience. He captivates the crowd with his genuine personality, unique humor, and heart-felt love of his occupation. Jeremy draws from his personal experiences to create songs that are keenly perceptive and meaningful. His current single, "Why is the Bluebird Blue" paints a poignant picture of heartbreak and acceptance that still remains relatable. The single reached Top 40 Americana chart status, and his videos have been selected by several Film Festivals.  The song was also a Top 20 iTunes country chart single.  www.jeremyparsonsmusic.com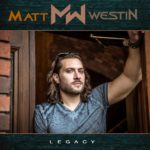 Matt Westin decided to make a country record in his father's honor, and being introduced by a mutual friend, to world–class musician/songwriter/producer Bryan Cole, the stage was set. Bryan took on the project as producer, believing in his talent and vision, and guiding Matt in making a first-class country record. Bryan recruited long–time friend and mix engineer, Doug Kasper to record and mix the record at nearby Tonic Recording Studios. With radio-ready songs, legendary musicians Mike Brignardello (Big & Rich, Blake Shelton, bass) and Steve Hinson (Dolly Parton, Luke Bryan, steel guitar), and an amazing up- and–coming musician, Adam Ernst, Matt dedicated an entire year to making the record he and his father would be proud of. "Our Redneck of the Woods" was the first single from "Legacy." The video earned Top 20 status on Beat100.  It also reached the Top 40 on IndieWorld airplay chart, and received international airplay.  The follow-up "Farm Town" has received similar reception.  http://www.mattwestin.com
Across The Board (ATB) is an award-winning Canadian pop rock/Americana band of multi-instrumentalist musicians with over 300 Youtube videos, debut album, a concept EP and now a second full length album, SONIC BOOM, who seamlessly combine creative talents to push their pop-rock sounds to the edge of the rock 'n roll envelope with harmonious power vocals and catchy electric guitar riffs. Forged from garage jams and basement Youtube sessions, "Across The Board" finally broke out of the internet box with their debut album "Jane On Fire" last spring. A collection of rootsie rock and pop-rock beats, "Jane On Fire" earned ATB critical acclaim for the single "Indifference" which also became their first track to hit the FM radio waves and launch them to a number one spot on the Reverbnation charts in Canada for pop/rock as well as winning them an Akademia Music Award for best pop/rock/Americana song in 2016.  "Sonic Boom" is their new single and album release. The single reached #4 on the iTunes Canada Rock Singles chart! http://www.acrosstheboardband.ca.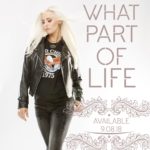 Singer. Songwriter. Heather Whitney comes from an itty bitty, one red light town deep in the pines of Southeast Texas where the mosquitoes are big but her love for music is bigger!  Heather's new album, "Moving On" is full of love, heartbreak, and moving on. This album is everything she lived through, felt and overcame while in the studio. "Just because you're working towards your dreams doesn't mean that the world stops spinning and hardships won't find you. What gave me strength to complete my album was knowing that I was not alone & that someone else out there would hear these songs, relate to them and possibly gain some healing like I did. We have to stick together."  Heather  spent the last year flying back and forth from Newton, TX to Nashville, TN writing, hand picking songs for the album and recording with producer, Buddy Hyatt. Her latest single is "What Part of Life," a Top 15 iTunes country chart single!  http://www.heatherwhitneymusic.com.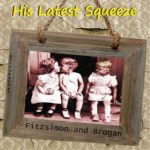 Based in London, Neil Fitzsimon and Bee Brogan aim to produce "pure pop for now people." Neil and Bee were both members of the band, Pretty Blue Gun, who were signed to an indie label, licensed to Sony. The albums were produced by Pat Collier, who produced Katrina and the Waves' international hit, 'Walking on Sunshine'. The band went on national tours across the UK, until disbanding. Neil Fitzsimon, the songwriter, and Bee Brogan, the vocalist, then went on to form a songwriting/production partnership that led to placement of their songs in Film and TV. They also wrote a musical, Jack Dagger, which was showcased at the Greenwich Theatre, London for the Musical Futures Award. It was also showcased at the Bridewell and the Royal College of Music in London. They have also just had a song placed in a USA Sci–Fi Feature film. They recently had a track reach number 3 in a French national download chart.  New album, "Big Blue World" was released in June. The title track's lyric video hit #2 on the Beat100.com videos chart.  Another album is scheduled for fall 2018 release. http://www.fitzsimonandbrogan.com.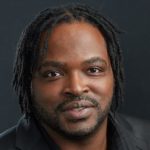 Clayton Morgan is history in the re-making, but with a fresh new flavor for 2018. Growing up, the son of Eddie Daniels, a founding member of legendary 60s Detroit pop group, The Four Sonics, Clayton knew from a young age that music was in his blood. He greatly admired what his father had accomplished with The Four Sonics, and the impact that the iconic soul foursome had on the world. Clayton often envisioned following in his father's footsteps…Now, MTS Management Group is happy to welcome Clayton Morgan to the MTS Family of artists. Morgan has signed for exclusive publicity and promotions representation with the award-winning company. Morgan's debut single, "Taste for Love" was released on June 29, 2018. It reached #1 on the iTunes electronic charts! A full-length release is planned for later in the year. http://www.claytonmorgan.com

"Whiskey And Cigarettes" is a weekly country radio show, broadcasting from Milan, Italy, every Sunday from 11am-3pm ET on www.militarybrotherhoodradio.com. The show presents the best of yesterday's and today's country music, mixed with news, artist interviews, trivia, contests and more. Hosted by Dj Nik, a DJ and music journalist with 12 years of industry experience, "Whiskey and Cigarettes" is the second radio show he has launched. Nik is also the host of "Metal From Milan." Worldwide syndication for the show began when Nik came to MTS in May 2013. with 25+ stations aboard already, guests on the show have included Charlie Daniels, Steve Wariner, Bill Anderson, John Rich, Lee Greenwood, Bryan White, David Ball, Branch and Dean, Gord Bamford, Andy Griggs and many other award-winning, platinum and gold-selling artists.  Nik is a Nashville Universe Awards winner, an AMG Heritage Awards Nominee, an Artists In Music Awards Nominee, an IMEA Award Winner, a New Music Awards Winner and a two-time Independent Country Music Association Award Nominee.  www.whiskeyandcigarettesshow.com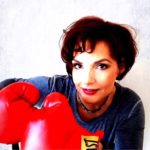 Hailing from just south of Toronto, Ontario Canada, Tia McGraff is an internationally-renowned, award-winning americana/singer-songwriter and author. Accompanying Tia on her musical journey is her life/musical partner, Tommy Parham. The two met and married while both were living in Nashville, TN and have enjoyed an extensive career performing, songwriting and recording together for more than 12 years. They bring such an honesty and passion to their music that they have even been described as the modern day, Johnny and June! 2015-2017 were stand out years for Tia and Tommy, with sold out shows around the world (including the coveted, Bluebird Café, in Nashville, TN); international acclaim for their cd release Crazy Beautiful and radio play on such notable shows as Bob Harris Country on BBC Radio 2 in the UK. With the 2018 release of Stubborn In My Blood, first single, "Strong" is already reaching beyond all demographics and boundaries, having been adopted by "Me2" and women's empowerment groups around the world! New single, a cover of the classic, "One Tin Soldier" is sure to light up summer radio playlists. A gifted author, Tia's children's book, Jake The Road Dawg has helped raise funds and awareness for her local chapter of The Dolly Parton Imagination Library. Seven international CD releases, various film/tv placements, and numerous nominations and awards (including Americana CD of the year first round nomination for 2016 Grammy Awards), have earned Tia and Tommy a respect in the music industry and a global fan base. The duo have a gift for 'getting to the heart of the matter' and writing relatable songs about life, love and this crazy world we live in. Her cover of "One Tin Soldier" reached #22 on the iTunes country charts! http://www.tiamcgraff.com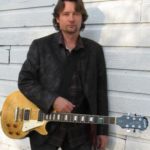 Growing up in Eastern Ontario (South of Ottawa), Canada, Cory M. Coons has been performing, writing and recording music since age 13. In 2015, he was nominated at the "Producer's Choice Honors", (formerly Los Angeles Music Awards), in the "Rock Artist Of The Year" category. In 2014, Coons won the Producer's Choice Honor for "Studio Album Of The Year" for his Independent EP "Share A Little Time." Coons also received nominations for "Male Singer/Songwriter" and "Record Of The Year." Now, Cory M. Coons returns with a brand new melodic rock album, "The Long Road Home", which includes his latest single, "Once Too Many, Twice Not Enough." As with Coon's previously mentioned EP, Multi-Gold and Platinum veteran music producer Ron Nevison, (Heart, Bad Company, Chicago, Damn Yankees, Survivor, Styx, Night Ranger) returned to produce the project. MTS Management Group has been brought in to promote the single release.
http://www.corymcoons.com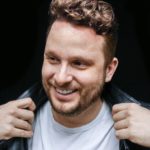 A classically trained musician, James Lee Baker fuses influences from acoustic singer-songwriters like David Mead, Ellis Paul, John Gorka, Gregory Alan Isakov, Bob Dylan, and Slaid Cleaves. He embraces open tunings to create an unconventional but welcoming sound and timbre to his playing. Trained briefly by Richard Gilewitz, a renowned fingerstyle guitar player, James Lee's fingerstyle guitar playing is rich and melodic, pulling listeners into memorable motifs and atmospheres.  In 2017, Baker released a Texas-inspired full-length project called "Home Again." Harnessing his experience in technology, Baker recruited talented studio session musicians, accessing performers from Los Angeles, Canada, The United Kingdom, and Denver. "Home Again" is a Country-flavored Americana album, rich with instrumentation like dobro, lap steel, fiddle, and harmonica. In March, he released an EP of Folk/Americana songs called
The Canadian River.
The single of the same title placed #23 on the FolkDJ radio charts in April of 2018, and the song "Two Cageless Birds
"
went on to be selected for the John O'Hara Songwriting Performance Grant.  James has played at several prominent venues including the Whiskey A Go Go in Los Angeles, The Fox Theater in Boulder, and Swallow Hill and The Walnut Room in Denver.
http://www.jamesleebaker.com
Michael has managed, done publicity and/or promoted artists and events from the United States, Canada, Denmark, Australia and Sweden, making MTS a truly international company. These artists include original Anthrax vocalist, Neil Turbin (DeathRiders, Bleed the Hunger); Country For a Cause, featuring Lulu Roman, John Berry, T Graham Brown, Buddy Jewell, Billy Yates, Ronnie McDowell, and Bobby Lewis; NAMM Metal Jam 2014-15, featuring members of Anthrax, Dio, King Diamond, Racer X, Alcatrazz, Great White, Badlands, Circle II Circle, Hurricane, Jon Oliva's Pain, Femme Fatale, Leatherwolf, Lizzy Borden, Death, London, Fight, Lynch Mob, Metal Church, Michael Schenker Group, Mountain, Nitro, Obituary, Savatage, Jeff Scott Soto Band, Buddy Miles Band, The Babys, and Deicide; Metal documentary, Hair I Go Again, featuring Eddie Trunk (That Metal Show), Jeff Keith and Frank Hannon (Tesla), Ron Keel (KEEL), Steve Blaze (Lillian Axe), Frank Bello and Joey Belladonna (Anthrax), Les Warner (The Cult), as well as members of Kix, Stryper, Queensrÿche, Quiet Riot, Warrant, Motörhead, LA Guns and more; double-platinum country artist, Billy Gilman; metal guitar virtuoso, Xander Demos (James Rivera, Sabbath Judas Sabbath); multi-gold and platinum award winning Swedish singer/songwriter, Hicks; Sony songwriting duo, Fitzsimon and Brogan; Canadian country heartthrob, Marshall Dane; Award-winning country artist, Doug Briney; Canadian redneck diva, Amy Rose; Top 100 CMT country princess, Josey Milner; Music City Hayride, featuring Bobby G. Rice and Leona Williams; Top 100 No Depression artists, Jiggley Jones and The Banner Days; Chuck Ainlay-produced country artist, Bryan Cole; Award-winning Canadian multi-instrumentalist, Ed Roman; top syndicated radio show, Whiskey and Cigarettes; #1 Canadian country trio, Western Avenue, featuring Matt Williams; Seattle chart-topper, March to May; college radio singer/songwriter, Billy Grima, chart-topping Alabama country rocker, Donica Knight; Texas country singer/songwriter and pageant queen, Madelyn Victoria; Swedish country singer/songwriter, TJ Leonard; Australian Big Band/Childrens act, Kinderjazz; Shine On Records and Star One Records; Independent Country Music Hall of Famer, Richard Lynch; Award-winning Broadway, Jazz and R&B singer, Eloise Laws; Canadian country singer/songwriter/producer, Jim Levatte; Philly-based singer/songwriter and worship leader, Eddy Mann; VH1 Save The Music Finalist, JJ McGuigan; Former BET Networks host and Christian r&b artist, Rahn Anthoni; "Turbo Twang" country artist, Wayne Warner; Billboard chart-topper Bonnie Tyler; WSM Radio On-Air correspondent Sam Rochford; Seattle Navy Veteran and blues pop artist, Phillip Broussard; Cherish Lee, daughter of country legend, Johnny Lee and "Dallas" star, Charlene Tilton; London's West End star, Nina Soderquist and US Billboard chart-topper with Blue Swede ("Hooked On a Feeling") Bjorn Skifs; Legendary country singer-songwriter, Margie Singleton; New Queen of Bluegrass, Rhonda Vincent; American Idol contestant, Briana Tyson; country music heartthrob, Matt Westin; Nashville singer-songwriter, Jeremy Parsons; Prolific mixer Christos Tsantil (P. Diddy, Mary J. Blige, Mobb Deep, Mos Def, Brandy, Big Pun, Queen Latifah, Patti LaBelle); Philly Christian R&B Artist, Christa Deana; Texas Country Singer-songwriter, Heather Whitney; and Toronto-based alternative rock band, Across The Board; Dallas r&b artist and son of Four Sonics member Eddie Danies, Clayton Morgan; Award-winning Canadian singer-songwriter and author, Tia McGraff; Denver hair metal darlings, Love Stallion, Canadian singer-songwriter Cory M. Coons (produced by Ron Nevison – Heart, Styx, Survivor,) and Top 25 FolkDJ chart artist, James Lee Baker,  among others.
TO RECEIVE REGULAR UPDATES ON ALL OF OUR ARTISTS, PLEASE CLICK THE "SUBSCRIBE NOW" BUTTON:

Special thanks to our friends at