Current Artists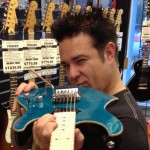 Xander Demos came to MTS Management in June 2011, and in less than 3 years, he has become a rising star in the world of shred metal guitar, performing at national festivals and on record with some of his guitar heroes. His debut CD, "Guitarcadia" was mixed and mastered by CJ Snare of the popular rock band, Firehouse. The CD was independently released to critical acclaim, in early 2012, with several tracks receiving airplay and heavy video exposure.  His videos have received more than 750,000 combined Youtube views. Xander has been interviewed by radio shows, websites and print magazines from all areas of the globe. He has opened shows for Symphony X, Stryper, Buckethead, Adrenaline Mob, Dio Disciples, Kip Winger, UFO, Lizzy Borden, and many others. The exposure Xander received with MTS' help, led to a worldwide label deal with Rock 'N' Growl Records, who re-released his album in August of 2012. Xander is also a member of James Rivera's Sabbath Judas Sabbath, as well as James' solo band. He performed at Rock Harvest II, Wolf Fest, and Skull Fest, and is scheduled for Skull Fest 2 and Rock N Skull in 2014. Xander will also be prominently featured on the cover of the upcoming Versailles Records release, Guitar Wizards Vol. 3 and 4.  http://www.xanderdemos.com.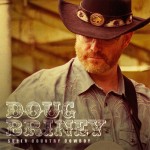 Doug Briney, the original "Alaskan Cowboy," now residing in Nashville, TN, signed with MTS Management Group's publicity and promotions in February 2012, and was signed to an artist management deal in August. Doug's debut CD, "It's All Country" was released on March 9th.  Soon after coming to MTS, Doug was featured on MusicRow.com, PowerSource Magazine, New Music Weekly, and Music News Nashville, among others.  Doug is a 2013 Independent Country Music Assocation award winner. In November 2012, Doug signed a deal with CBM Records, who re-released "It's All Country" in January 2013. It reached #11 on the itunes New Country Releases chart. With radio promotion from MTS, the album also spent 8 months in the Roots Music Report country charts. In May 2013, Doug signed a new deal with Tate Music Group, home to country legends, Lee Greenwood and Neal McCoy. In November 2013, TMG released, Super Country Cowboy, which charted on the itunes Inspirational chart.  Doug is also a 2014 Nashville Universe Awards nominee for Best Male Artist, an IMEA Award Winner, an AMG Heritage Music Award Nominee, and an Artists In Music Awards Nominee.  Doug has performed and signed at CMA Fest Fan Fair and shared the stage with legends, Lulu Roman, Georgette Jones, Bobby G. Rice and more! http://www.dougbriney.com.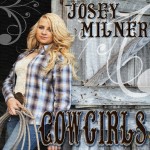 Josey Milner is a 19 year old country music artist from Kansas City, MO. Dubbed the "Kansas City Princess Of Country," she is a veteran of the rodeo and festival circuit, including an appearance at the Missouri State Fair,and openers for Scotty McCreery, Chris Cagle, Jon Wolfe and BlackJack Billy. Signed with MTS in September 2012, Josey's first single, "Not Pretty Enough" was recorded with Elton John's and Hall and Oates' producers, and it was used in a national anti-bullying campaign with Angels and Doves. The single reached #1 Indie World, #23 NMW, #105 Music Row. The video has received 200,000 Youtube views. A 2013 Independent Country Music Association award nominee, Nashville Universe Award nominee and IMEA Award nominee,  Josey has performed at CMA Fest and toured the midwest during her radio tour.  Josey's 2nd single, "Cowgirls" reached #1 on New Music Weekly and Top 75 on Music Row.  Josey was  named one of the Top 10 Hottest New Artists by a national publication by PDS Entertainment.  www.joseymilnermusic.com.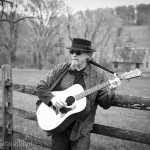 Jiggley Jones is an Americana/Alt-Country singer/songwriter from Coatesville, PA. A veteran of the industry, with more than 100 compositions, Jones came to MTS in February 2013, to promote his EP, No Spring Chicken. The release has charted on both the Americana Music Association chart and the Roots Music Report chart, where it has spent more than 6 months in the Top 10. His Dylan-meets-Petty delivery, fused with his melodic sensibilities and positively-inspired lyrics make Jiggley Jones one of today's most interesting and original artists of his, or any genre. He performed at CMA Fest in June, as well as in the Bitter End in New York City, Hard Rock Cafe in Philly and World Cafe in Wilmington, DE. He will be peforming at Millenium Music Conference in February.  Under the direction of MTS, Jones signed an exclusive label deal with Nashville-based Lamon Records.  His new album was released on May 6, 2014, and it charted on the itunes New Country Release chart.  Jones is the 2013 IMEA Songwriter of the Year, a 2014 IMEA Awards Winner, a two-time New Music Awards Nominee and an AMG Heritage Awards nominee. www.jiggleyjones.com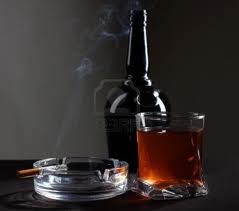 "Whiskey And Cigarettes" is a weekly country radio show, broadcasting from Milan, Italy, every Sunday from 11am-3pm ET on www.militarybrotherhoodradio.com. The show presents the best of yesterday's and today's country music, mixed with news, artist interviews, trivia, contests and more. Hosted by Dj Nik, a DJ and music journalist with 12 years of industry experience, "Whiskey and Cigarettes" is the second radio show he has launched. Nik is also the host of "Metal From Milan." Worldwide syndication for the show began when Nik came to MTS in May 2013. with 50+ stations aboard already, guests on the show have included Charlie Daniels, Steve Wariner, Bill Anderson, John Rich, Lee Greenwood, Bryan White, David Ball, Branch and Dean, Gord Bamford, Andy Griggs amd many other award-winning, platinum and gold-selling artists.  Nik is a Nashville Universe Awards winner, an AMG Heritage Awards Nominee, an Artists In Music Awards Nominee, an IMEA Award Winner, and a two-time Independent Country Music Association Award Nominee.  www.whiskeyandcigarettesshow.com
Click HERE to listen to the Brand New "Whiskey And Cigarettes Spotlight Spin" interview segment, available for syndication.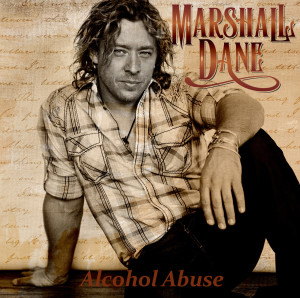 Marshall Dane is a 2013 and 2014 Country Music Association of Ontario Award Nominee. Signed with Gold Lake Records, he came to MTS Management Group in January 2014. Already receiving press coverage for his Roots Music Report chart-topping album, One of These Days,  Marshall's first US single, "Alcohol Abuse," was released in conjunction with MTS Records in February 2014.  Currently at #60 Music Row and #1 New Music Weekly (#37 terrestrial,) Marshall just wrapped up his first US Radio tour. He is also a 5-time 2014 IMEA Award Nominee and an ICoMA Award Winner. If the reviews are any indication, 2014 is going to be Marshall Dane's breakout year. www.marshalldane.com.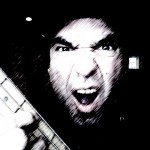 Ed Roman is based in Shelburne, Ontario.  In 2011, he released the critically acclaimed, Oracles And Ice Cream, which featured 22 tracks highlighting the spectrum of Ed's broad musical tastes and influences. While performing 90% of the music on Letters From High Latitudes, Ed also receives help from notable musicians, Dave Patel (Sass Jordan) on drums and Mike Freedman (Tia Brazda) on electric guitars. Ed is currently being played on college radio across the US and Canada, in more than 100 markets.  Ed is a 2014 IMEA Award Winner, an AMG Heritage Award Nominee, and an Artists In Music Award Nominee.  For more information on Ed Roman, visit www.edroman.net.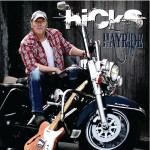 Hicks (Miqael Persson) is an accomplished songwriter from the south of Sweden, with multiple Gold and Platinum records to his credit. His rock-edged songs have been recorded by artists like Jimi Jamison (Survivor), Giant (Dann Huff), Bobby Kimball (Toto), Little River Band, W.E.T. (Featuring Jeff Scott Soto), Grammy nominated Toby Hitchcock and Grammy winner, Barbados.  He has also written with Nashville heavy-hitters like Anthony Smith, Dallas Rogers, Dennis Morgan and Sharon Vaughn. In late June 2014, "Hayride" became his first official US radio single release on MTS Records.  The song reached the New Music Weekly Top 10 and the Music Row Top 80, making him the first Swedish country act to achieve this status.  Hicks is the 2013 British CMA Awards' Euro Act of the Year, and he is nominated again for 2014.  He is also a Nashville Universe Award Nominee, an ICoMA Award Winner, and an IMEA Award Nominee.  "Mama's Kitchen" is scheduled for December 2014 release. www.hickscountry.com.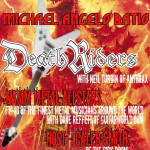 NAMM Metal Jam 2014/Dave Reffett/Neil Turbin- MTS Management Group is proud to be doing PR work for NAMM Metal Jam 2014, which features former/present members of Whitesnake, Dio, Anthrax, Alice Cooper and many others. The event is being organized by original Anthrax vocalist, Neil Turbin and internationally renowned guitar player and Guitar World columnist, Dave Reffett. It is being held on January 22nd at the Whisky A Go-Go in West Hollywood. We are also assisting with PR for Neil and Dave's Mexico City, Mexico appearances.
TO RECEIVE REGULAR UPDATES ON ALL OF OUR ARTISTS, PLEASE CLICK THE "SUBSCRIBE NOW" BUTTON:

Special thanks to our friends at