Current Artists
Xander Demos came to MTS Management in June 2011, and in one year, he has become a rising star in the world of shred metal guitar. His debut CD, "Guitarcadia" was mixed and mastered by CJ Snare of the popular rock band, Firehouse. The CD was independently released to critical acclaim, in early 2012, with several tracks receiving airplay and heavy video exposure. Xander's music is being played in Brazil, UK, Greece, Russia, Denmark and other countries.  His track, "Right Angles" has over 90,000 views on Youtube, while "White Knuckle Driving" has received more than 150,000 views! Xander has been interviewed by radio shows, websites and print magazines from all areas of the globe. He has opened shows for Symphony X, Buckethead, Adrenaline Mob, Dio Disciples, Kip Winger, UFO, Lizzy Borden, and many others. In June 2012, Xander signed an exclusive worldwide label deal with Rock 'N' Growl Records, who re-released his album in August of 2012. Xander is also a member of James Rivera's Sabbath Judas Sabbath, as well as James' solo band. He is performing at Rock Harvest II, Wolf Fest, and Skull Fest. http://www.xanderdemos.com.
Xander Demos "Under A Darkened Sky (Radio Edit)"

Doug Briney, the original "Alaskan Cowboy," signed with MTS Management Group's publicity and promotions in February 2012, and was signed to an artist management deal in August. Doug's debut CD, "It's All Country" was released on March 9th. His single, "More Than Just a Farm" has received international airplay on both internet and terrestrial stations, charting at #10 Independent Music Network country chart and #1 CMG Radio chart. The video for the single debuted and remained at #1 on the Only Lyrics Music Video Chart, with more than 30,000 Youtube views.  Soon after coming to MTS, Doug was featured on MusicRow.com, PowerSource Magazine, New Music Weekly, and Music News Nashville, among others. This two-time KBear Radio Country Idol finalist has been interviewed on Knight Rider Radio, The Jiggy Jaguar Show, The Southern Star Network, Americana Gazette, CrossRhythms UK, and many others.  Doug is a 2013 Independent Country Music Assocation award winner. In November 2012, Doug signed a deal with CBM Records. His album was re-released in January 2013, debuting at #11 on the itunes New Country Releases chart. Doug will release his second album, "Super Country Cowboy" on Tate Records, this fall. http://www.dougbriney.com.
Doug Briney – "Super Country Cowboy"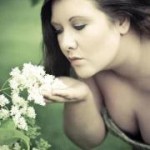 Amy Rose is a Canadian country powerhouse vocalist, signed with MTS Management Group in September 2012. Her single, "I Just Want You To Know" was recorded at Sony Tree Studios in Nashville, and it charted on both the New Music Weekly and Music Row charts at #9 and #85, respectively. The follow up, "Party Like A Redneck" reached #6 NMW. Amy began her radio promotion tour in Nashville last October, and continued in Jan/Feb 2013. Her full length album is also due in 2014. Amy has opened for artists Big & Rich, The Wilkinsons, Emerson Drive and High Valley, while being interviewed on radio, in print, and on many country music websites. Amy is a 2013 Independent Country Music Association award winner, a 4-time International Music and Entertainment Association award nominee, and a 2013 Ontario Country Music Association award nominee. She performed at CMA Fest in June. http://www.amyrosemusic.com.
Amy Rose – "Sunshine"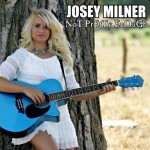 Josey Milner is a 17 year old country music artist from Kansas City, MO. Dubbed the "Kansas City Princess Of Country," she is a veteran of the rodeo and festival circuit, including an appearance at the Missouri State Fair. Recently joining Creative Community Artists, Josey plans a summer tour of state fairs. Her new single, "Not Pretty Enough" was recorded with Elton John's and Hall and Oates' producers, and it is being used in a national anti-bullying campaign with Angels and Doves. The single reached #1 Indie World, #23 NMW, #105 Music Row. Her album debut will happen in 2013. A 2013 Independent Country Music Association award nominee, Josey is performing at CMA Fest in June. www.joseymilner.com.
Josey Milner – "Not Pretty Enough"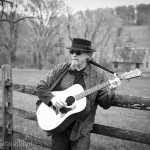 Jiggley Jones is an Americana/Alt-Country singer/songwriter from Coatesville, PA. A veteran of the industry, with more than 100 compositions, Jones is currently promoting his latest EP, "No Spring Chicken." The album has charted on both the Roots Music Report (#3) and the Americana Music Association chart. His Dylan meets Petty delivery, fused with his melodic sensibilities and positively-inspired lyrics make Jiggley Jones one of today's most interesting and original artists of his, or any genre. He performed at CMA Fest in June, as well as in New York City, Philly and Wilmington, DE.www.jiggleyjones.com
Jiggley Jones – "Ain't That Alright"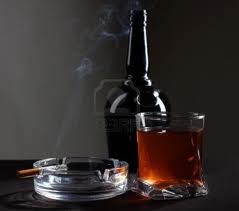 "Whiskey And Cigarettes"is a weekly country radio show, broadcasting from Milan, Italy, every Sunday from 11am-3pm ET on www.militarybrotherhoodradio.com. The show presents the best of yesterday's and today's country music, mixed with news, artist interviews, trivia, contests and more. Hosted by Dj Nik, a DJ and music journalist with 12 years of industry experience, "Whiskey and Cigarettes" is the second radio show he has launched. Nik is also the host of "Metal From Milan." Worldwide syndication is in the works for the new show, with 35 stations aboard already! www.whiskeyandcigarettesshow.com
Click HERE to listen to the latest edition of "Whiskey And Cigarettes."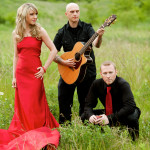 Western Avenue is a pop-country trio from Central Ontario, Canada who is winning over audiences with its "hot country" sound, including the catchy first single, "Highway Headin' Out of Town," which was picked up by Canadian country radio in the summer of 2012. Now, with the release of their new single, "Wherever You Are," from their February 2013 self-titled debut EP, Western Avenue is taking their melody-driven blend of country and pop music to radio in the US and around the globe. Already spinning on radio in Canada, the single is poised to take Western Avenue to new heights, and introduce them to a worldwide audience of country music fans. www.westernavenue.ca
Western Avenue – "Wherever You Are"
Special thanks to our friends at