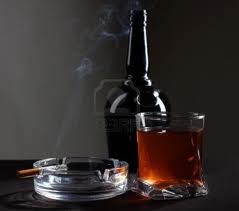 "Whiskey And Cigarettes" is a weekly country radio show, broadcasting from Milan, Italy, every Sunday from 11am-3pm ET on www.militarybrotherhoodradio.com. The show presents the best of yesterday's and today's country music, mixed with news, artist interviews, trivia, contests and more. Hosted by Dj Nik, a DJ and music journalist with 12 years of industry experience, "Whiskey and Cigarettes" is the second radio show he has launched. Nik is also the host of "Metal From Milan." Worldwide syndication for the show began when Nik came to MTS in May 2013. with 25+ stations aboard already, guests on the show have included Charlie Daniels, Steve Wariner, Bill Anderson, John Rich, Lee Greenwood, Bryan White, David Ball, Branch and Dean, Gord Bamford, Andy Griggs and many other award-winning, platinum and gold-selling artists.  Nik is a Nashville Universe Awards winner, an AMG Heritage Awards Nominee, an Artists In Music Awards Nominee, an IMEA Award Winner, a New Music Awards Winner and a two-time Independent Country Music Association Award Nominee.  www.whiskeyandcigarettesshow.com
Wayne Warner is best known for his smash hit, "Turbo Twang," which set country dance floors ablaze, being named the #6 country dance song of 2004. Wayne's songwriting is distinctive, timeless and loves to flirt with genres. Proven by the fact that the former Atlantic artist has been joined on his records by some of the most established country artists of the eighties and the ninety's, a pop icon as well as a current superstar. From Bryan White and Mark Collie, to Bonnie Tyler and Taylor Swift, His peers have come to hold Warner in great esteem as an "artists' artist". His hooks, so fresh, so powerful, that Warner has been deemed as a genius by many in the field and is praised from the likes of Billboard to Music City News. His appearance is as interestingly unique as his sound and he speaks in overtones that only a well crafted artist could. Warner's single, "Wasted" (B-Venturous/MTS) reached the New Music Weekly AM/FM Top 10.  New single, "God for a Minute" is climbing the charts. www.waynewarner.com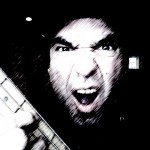 Ed Roman is an Award-winning singer/songwriter, performer and multi-instrumentalist from Shelburne, Ontario, Canada.  Blurring the lines between pop, rock, folk, and country music genres, Ed's uniquely crafted songs have received regular rotation on more than 100 terrestrial radio stations across North America and more than 600 stations, worldwide.  Ed is a 2014 Artists Music Guild Award Nominee, a 2014 International Music and Entertainment Association Award Winner, a two-time 2015 IMEA Award nominee, a 2015 and 2016 Josie Show Awards winner, an Akademia Awards Winner, and a two-time Indie Music Channel Award winner. Ed's latest release is the critically acclaimed album, Red Omen. www.edroman.net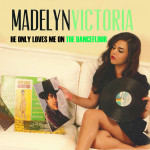 Madelyn Victoria grew up in the deep south of Texas, in Harlingen, performing in public for the first time, during a local Christmas Pageant, at age 5.  Madelyn has sung the National Anthem at United League games, and at local high school sporting events, political rallies, patriotic ceremonies, rodeos, and stock shows, including the 2009 Los Fresnos PRCA Rodeo in Los Fresnos, Texas where Madelyn Victoria was crowned the inaugural Rodeo Queen. This was one of many crowns she has earned including Cameron County Cowgirl, being named her high school's homecoming queen, Miss Texas Homecoming Queen, and 2nd Runner Up for Americas Homecoming Queen.  More recently Madelyn Victoria and her band have opened for some of the biggest names in country music, including Easton Corbin, Turnpike Troubadours, Tracy Lawrence, Kevin Fowler, Clay Walker, Josh Thompson, Dustin Lynch, Zac Brown Band, The Charlie Daniels Band, and more.  Madelyn also gives back to her community, by volunteering at local Motor Training events for special needs children, singing to the children at hospitals and rehab centers and by starting her own annual event called "Octave Higher Christmas" for children.  Madelyn Victoria's latest single release with Star 1 Records and MTS, is "He Only Loves Me on the Dancefloor." www.madelyn-victoria.com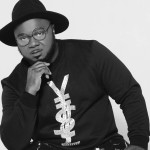 Rahn Anthoni got his first.break in television hosting, "Starpower" on The BET Network. Anthoni has also been in movies, making a cameo appearance in Thina Films' "Good Deed." Utilizing his experience and growing interest and knowledge in TV and film, Anthoni developed "The Rahn Anthoni Show," which has received over 1 millions views on Eotm TV . In 2014, Anthoni covered The 46th Annual Oscars Red Carpet for Eotm Media Group. Then tragedy struck…After losing his special needs son to abuse, allegedly by his son's teacher, Anthoni has become an advocate for special needs kids. The Aaron Hatcher Awards are given every year, in honor of his late son Aaron Hatcher, at the Eotm Awards in Los Angeles. His son also inspired him to start the Special Needs Rock Awards and They Can't Talk But We Can, a non-profit organization providing advocacy for children with disabilities. For more information, visit http://www.theycanttalkbutwecaninc.org/.  Anthoni's latest single is "I'll Trust You," written and produced by Dove Award-winning producer, Freddie Jerkins III. The song is dedicated to the memory of Anthoni's late son. It's now at radio stations everywhere.  http://www.rahnanthoni.com
JJ McGuigan is a VH1 Save The Music Songwriting Contest Finalist and mental health advocate.  A drummer since age 13, McGuigan later picked up the guitar and began writing songs at age 20. He attended Newman University and renowned recording school, Full Sail University.  Songwriting has now become JJ's main focus and passion, with an emphasis on lyrical creation.  After a brief stint in Austin, Texas, he has returned to his hometown of Wichita. He is currently working on a follow up EP for 2017 release.  His first two singles, "Letter" and "Home" both charted on the New Music Weekly national internet radio chart.  For more information on JJ McGuigan, please visit www.jjmcguiganmusic.com.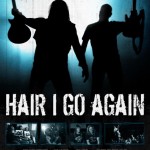 MTS Management Group is proud to be a promotional and pr partner with metal documentary, Hair I Go Again, set for release on March 10th, 2016. In addition to their own metal guitarist, Xander Demos, the film features some of the biggest names in metal, including Eddie Trunk (That Metal Show), Jeff Keith and Frank Hannon (Tesla), Ron Keel (KEEL), Steve Blaze (Lillian Axe), Frank Bello and Joey Belladonna (Anthrax), Les Warner (The Cult), as well as members of Kix, Stryper, Queensrÿche, Quiet Riot, Warrant, Motörhead, LA Guns and more.  www.hairigoagain.com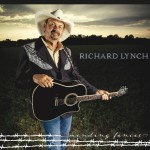 Richard Lynch is an American country music artist, who has compiled a long list of country hits and chart toppers in the world of traditional country music. The sounds of Richard Lynch are reminiscent of the classics that started it all. The same passion and raw truth that fueled the likes of Conway Twitty, Keith Whitley, Waylon Jennings, George Jones, and Hank Williams is sewn into the fabric of Richard Lynch. In a world of fabricated country stars, Richard Lynch stands out in the crowd as a proud member of the last of a dying breed, the pure country music artist. His rock solid country roots span 3 decades, it comes up with the sun each morning, and it settles in the music he writes and the songs he sings.. The spirit of Richard Lynch is that which is attached to the working man's soul. It's real and it's timeless. It's country, the way country was meant to be.  Richard Lynch Band's latest single release is "Cut and Paste." It reached #1 on New Music Weekly, IndieWorld Country and Roots Music Report, among others.  It is his 3rd #1 single in a row!   www.richardlynchband.com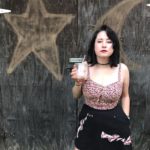 Sam Rochford is a 25 year old Connecticut native now living in Nashville where she was formerly an on-air correspondent for 650 AM WSM's "Nashville Today" show hosted by Devon O'Day. Prior to moving to Nashville, she was the host of "Markov Music" on Boston's popular internet radio station, WEMF. Sam has been publishing videos to YouTube and Facebook for the last 5 years, garnering a dedicated following for her musicianship, and quirky personality. Sam draws on influences from modern Americana artists like Amanda Shires and the Mountain Goats, as well as paying tribute to classic greats like Bob Dylan and Patsy Cline. She writes songs prolifically and performs all over Nashville in writer's rounds. Her first single, "So Easy" reached the IndieWorld Country Report Top 40 and charted on the New Music Weekly internet country chart.  http://www.facebook.com/samrochfordmusic
Born and raised in Washington State, Phillip Broussard discovered his passion early in life, when his father brought home a guitar. His father's original intention was to play the guitar himself, but he soon found Phillip picking up the guitar, when he didn't think anyone was watching. Phillip grew up under the influence of his father's favorites, Pink Floyd, James Taylor, Jimi Hendrix, and Eric Clapton. What started as just a few chords, ignited a desire to share his new found passion with the world.  Phillip put down his guitar and enlisted in the United States Navy, in an attempt to quell his grief over the death of his father, uncle and grandfather. Early on in his Naval career, someone handed Phillip a copy of John Mayer's cd, "Room for Squares". This album reignited Phillip's passion for the guitar. In 2007,  Phillip deployed in support of Operation Iraqi Freedom and Enduring Freedom. During this time, he refined his guitar skills…Now, MTS Management Group is pleased to announce Phillip Broussard has signed with them for publicity and promotions of his forthcoming debut EP, "Wavelength." The five-song acoustic blues-pop EP is scheduled for worldwide release on November 18th, Phillip's dad's birthday. The first single and lyric video will be "Just Wanna Believe."  http://www.facebook.com/phillipbroussard86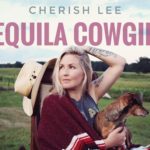 Cherish Lee has seen how hard the business is first hand through her father, Johnny Lee (country music legend, Urban Cowboy's "Lookin' For Love") and mother, Charlene Tilton (television sex pot vixen, Lucy Ewing on hit TV show, "DALLAS"). She quickly gained her own recognition as a singer and songwriter in THE Music City. Lee's album is truly homegrown– a Cinderella piece that is just flat out cool. This October 2017, Lee is releasing her first single "Tequila Cowgirl," along with her music video debut.  "Tequila Cowgirl" is about an all American girl- a hard worker; she's got her head on straight, knows right from wrong and lives by that. She loves Jesus and tequila. She loves her animals and is thankful for what she has. While she doesn't need a man and won't share her bed with just anyone, she is looking forward to meeting the right one. Any guy would be considered lucky to bring her home to meet his mama, and every girl wants to be her best friend! The song has an intimate, nostalgic feel to it with a healthy dose of country music. The full, aptly- named album, "Tequila Cowgirl" is scheduled for release in January 2018. It's honest music that tells a story, and Lee's voice conveys it beautifully, with all the attitude that her fans have come to expect from her. www.cherishleemusic.com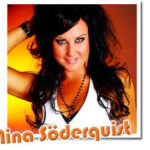 The rock star Nina Söderquist has been called London's Music Age and has been praised by world press for her success in London's West End with the musical SPAMALOT. She toured with Björn Skifs and BADROCK, Rockat arenas around the world with several ROCK & QUEEN tours. During her 25 years in the industry, Nina has lived and worked all over the world. She started as an entertainer at Sunwing continuing with dance bands, soul, jazz, pop and cover bands to finally land in rock music. She has worked in the show concept Wallman's salons, played a father and has been a program leader. The big breakthrough came in autumn 2007 when she took the role of Lady of the Lake in TV3's "West End Star" success. She moved to London to play the lead in Monthy Python's musical Spamalot – the biggest role played by a Swedish in West End for a very long time. Meatloaf and Phil Collins are just some of the world stars who have praised her. There were over 500 performances. She also played the lead role when the musical was set up in Sweden. Her new single with Skiffs (former lead singer of Blue Swede, "Hooked On a Feeling") is called, "Goodbye." www.ninasoderquist.com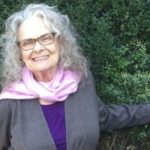 Margie Singleton is an American country music singer and songwriter. In the 1960s, she was a popular duet and solo recording artist, working with country stars George Jones and Faron Young. Singleton had her biggest hit with Young called "Keeping Up With The Joneses" in 1964. She managed a successful solo career in the 1960s, recording 9 Top 40 Billboard Country singles, including a Top 5 hit. In addition to being a solo and duet star, she also sang as a back-up vocalist with The Jordanaires. Numerous performers recorded many of her songs, including Teresa Brewer, Tammy Wynette and Charley Pride. In 1964, Singleton teamed up with singer Faron Young. Together they recorded the song "Keeping Up With The Joneses". That year, the song reached the country top 5, and became Singleton's biggest hit. Now, at the age of 82, Margie Singleton is back with a new single and video for her song, "Jesus Is My Pusher." https://en.wikipedia.org/wiki/Margie_Singleton
Michael has managed, done publicity and/or promoted artists and events from the United States, Canada, Denmark, Australia and Sweden, making MTS a truly international company. These artists include original Anthrax vocalist, Neil Turbin (DeathRiders, Bleed the Hunger); Country For a Cause, featuring Lulu Roman, John Berry, T Graham Brown, Buddy Jewell, Billy Yates, Ronnie McDowell, and Bobby Lewis; NAMM Metal Jam 2014-15, featuring members of Anthrax, Dio, King Diamond, Racer X, Alcatrazz, Great White, Badlands, Circle II Circle, Hurricane, Jon Oliva's Pain, Femme Fatale, Leatherwolf, Lizzy Borden, Death, London, Fight, Lynch Mob, Metal Church, Michael Schenker Group, Mountain, Nitro, Obituary, Savatage, Jeff Scott Soto Band, Buddy Miles Band, The Babys, and Deicide; Metal documentary, Hair I Go Again, featuring Eddie Trunk (That Metal Show), Jeff Keith and Frank Hannon (Tesla), Ron Keel (KEEL), Steve Blaze (Lillian Axe), Frank Bello and Joey Belladonna (Anthrax), Les Warner (The Cult), as well as members of Kix, Stryper, Queensrÿche, Quiet Riot, Warrant, Motörhead, LA Guns and more; double-platinum country artist, Billy Gilman; metal guitar virtuoso, Xander Demos (James Rivera, Sabbath Judas Sabbath); multi-god and platinum award winning Swedish singer/songwriter, Hicks; Canadian country heartthrob, Marshall Dane; Award-winning country artist, Doug Briney; Canadian redneck diva, Amy Rose; Top 100 CMT country princess, Josey Milner; Music City Hayride, featuring Bobby G. Rice and Leona Williams; Top 100 No Depression artists, Jiggley Jones and The Banner Days; Chuck Ainlay-produced country artist, Bryan Cole; Award-winning Canadian multi-instrumentalist, Ed Roman; top syndicated radio show, Whiskey and Cigarettes; #1 Canadian country trio, Western Avenue, featuring Matt Williams; Seattle chart-topper, March to May; college radio singer/songwriter, Billy Grima, chart-topping Alabama country rocker, Donica Knight; Texas country singer/songwriter and pageant queen, Madelyn Victoria; Swedish country singer/songwriter, TJ Leonard; Australian Big Band/Childrens act, Kinderjazz; Shine On Records and Star One Records; Independent Country Music Hall of Famer, Richard Lynch; Award-winning Broadway, Jazz and R&B singer, Eloise Laws; Canadian country singer/songwriter/producer, Jim Levatte; Philly-based singer/songwriter and worship leader, Eddy Mann; VH1 Save The Music Finalist, JJ McGuigan; Former BET Networks host and Christian r&b artist, Rahn Anthoni; "Turbo Twang" country artist, Wayne Warner; WSM Radio On-Air correspondent Sam Rochford; Seattle Navy Veteran and blues pop artist, Phillip Broussard; Cherish Lee, daughter of country legend, Johnny Lee and "Dallas" star, Charlene Tilton; London's West End star, Nina Soderquist and US Billboard chart-topper with Blue Swede ("Hooked On a Feeling") Bjorn Skifs; Legendary country singer-songwriter, Margie Singleton; New Queen of Bluegrass, Rhonda Vincent; American Idol contestant, Briana Tyson; among others.
TO RECEIVE REGULAR UPDATES ON ALL OF OUR ARTISTS, PLEASE CLICK THE "SUBSCRIBE NOW" BUTTON:

Special thanks to our friends at