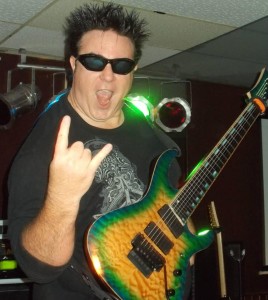 MTS Management Group is proud to announce that Xander Demos and his Xander Demos Band (XDB) bandmates have received a total of 12 nominations in the 2013 Iron City Rocks Pittsburgh Music Awards. This is the most nominations for any act this year. XDB has received nominations in the following band categories: Best Rock Band, Best Metal Band, Best Progressive Band. Xander's debut album, Guitarcadia received a nomination for Best Album and his new single, "Dancing Through Daggers" received a nod for Best Song. In individual categories, Xander received nominations in both the Best Guitarist and Hall Of Fame categories. Previous inductees to the Hall of Fame include Bret Michaels, Reb Beach, Paul Gilbert, and Trent Reznor. This is Xander's third nomination as Best Guitarist.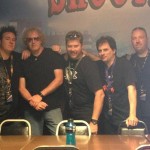 Xander's XDB bandmates received nominations in the following categories: Best Bassist, Dan Bozym; Best Vocalist, Mario Brescia; Best Keyboards, Jeff Morris; Best Drummer, Jeff Anzelone. Mr. Anzelone is also nominated for the Hall of Fame. Both Anzelone and Brescia are former winners, both individually and as members of Sacred Dominion.
Nominations for the Iron City Rocks Pittsburgh Music Awards opened at the beginning of December, and closed on December 15th. The final ballot is comprised of the top 5 acts receiving the most nominations in each category. Voting for the winners is now open until January 15, 2014. Votes may be cast at https://www.facebook.com/ironcityrocks/app_190322544333196. Only one vote per email address will be counted.
Xander Demos has recorded and performed with James Rivera, Sabbath Judas Sabbath, Modern Superstar, Ged Rylands' Rage of Angels, Liberty 'N' Justice and others. His debut album, Guitarcadia, was mixed by CJ Snare of Firehouse, and his latest single, "Dancing Through Daggers" was mixed by JK Northrup of King Kobra/XYZ. Xander and XDB have performed at Skull Fest, Wolf Fest, Rock Harvest II and other national events. For more information, visit www.xanderdemos.com.