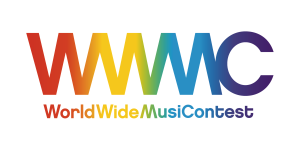 worldwidemusicontest.com (WWMC), the website dedicated to supporting emerging talents throughout the world through music contests, announces the release of their new website, now online.  After the success of the first edition in which 16 prizes were handed out to winners from all over the world, WWMC has opened the second contest and introduced new advanced services to further support musicians in their career. The website is divided into three areas:
1) The contest
There will be three contests a year, each lasting four months, each contest will evaluate and choose two winners: one for the best composition and one for the best video; registering to one contest will automatically entitle to participate to all the contests of the current year. Subscription and upload of one composition and one video is free. The  musician will have her/his/own artist page where she/he can post photos, videos and even manage a personal blog. The compositions will be pre-selected, into a shortlist of 50, by a combination of votes obtained by any registered user and the evaluation from an internal panel; the 50 finalists will be evaluated by the WWMC jury that is made up of the extremely high level professionals listed below:
Henry Padovani  – Original guitarist of The Police, he is also lead judge on the French X Factor and a regular contributor to many French TV shows, with a new live music series (think "Later"), based around Henry & Paris' famous Le Gibus club.
Steve Tannett – Has worked with REM, The Police, Sting, Duran Duran Black Sabbath and many more
Adrian Berwick – Previously  President and CEO of BMG Ricordi in Rome and Milan as well as Managing Director of Polydor Records.
Carlos Ituino – Among other prestigious positions, Carlos was Managing Director of Universal Music Entertainment , and CEO Universal Music Spain
Stefano Zappaterra  – Held several positions within Polygram (that later became Universal) ranging from Product Management, Head of Promotions to Press Officer, and Marketing Director.
Jay Durgan – Contributed to the global careers of music recording artists like Bryan Adams, Police, Sting, Sheryl Crow, Janet Jackson, Bon Jovi, Shania Twain, Boyz II Men, Stevie Wonder, Michael Buble, Linkin Park and many more.
Stuart Epps – Stuart worked with Elton John, Led Zeppelin and many other world known musicians and currently runs a company dedicated, among other things, to supporting emerging musicians in the quest of producing high quality recordings and arrangements.
2) The WWMC web radio will still stream all the uploaded compositions but will also include audio interviews to artists. All the compositions will randomly be played through the radio but time slots will be purchasable, if the artist wants her/his song played at a specific time or would like a personal radio interview.
3) The "Music Room": this area is where musicians and whoever is involved in the music industry, can meet. The blog will be the main activity but a bulletin board is available to post requests, advertise a gig or simply sell a musical instrument. The scope of the blog is to provide all the registered users with general information concerning the music world: technical reviews of equipment, tips and tricks for playing, singing, recording and interactive sessions as the result of musicians posting whatever they feel like talking about.
For any further information please contact:
Michael Yates
World Wide MC Ltd
Marketing Direction
http://worldwidemusicontest.com/