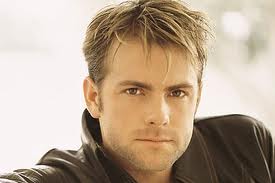 MTS Management Group and Whiskey And Cigarettes Country Radio Show are pleased to announce the airing of DJ Nik Pizzigoni's interview with Gold-selling, top 10 Billboard country recording artist, Andy Griggs. Mr. Griggs is promoting his upcoming Triple Play Tour, featuring Andy and a rotating mix of his friends including Ty Herndon, Trick Pony, Billy Dean, Jeff Bates, Jamie O'Neal, Mark Wills and/or Keith Anderson.
The exclusive interview with Andy Griggs will air this coming Sunday, January 5, 2014 between 11am ET-3pm ET. The live show airs on Military Brotherhood Radio at http://www.militarybrotherhoodradio.com and on WDMU Radio at http://www.wdmuinternetradio.com. Whiskey And Cigarettes is also re-broadcast on 40 syndicating stations, worldwide, multiple times throughout the week. The interview will also appear on the February edition of the brand new "Whiskey and Conversations" talk show, broadcasting on iheartradio and other outlets.
Andy Griggs' debut album, You Won't Ever Be Lonely, was issued in 1999 via RCA Records Nashville. Certified gold by the RIAA, the album accounted for five singles on the Billboard country singles charts. The first three singles — the title track, "I'll Go Crazy" and "She's More" — were all Top Ten hits. "You Won't Ever Be Lonely" also had the sixth-longest chart run on the country charts in the 1990s decade, spending thirty-six weeks on the charts.
Whiskey And Cigarettes Radio Show is a weekly show, originating in Milan, Italy, hosted by the "Romeo of the Rodeo" Nik Pizzigoni. The show features a unique blend of classic, current and indie country, trivia, contests, artist spotlights and interviews and Nik's European charm. www.whiskeyandcigarettesshow.com.