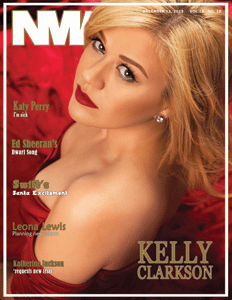 The New Music Weekly country chart numbers for weekending December 20, 2013 are out, and all three of our NMW charting artists had amazing weeks! Western Avenue climbed an impressive 6 spots from #20 to #14 with "Wherever You Are," picking up a new reporting station and 49 additional spins over last week's total:
14 WESTERN AVENUE – Wherever You Are (WA/MTS)
15 JOHN MAINES JR – Bad Bad News (Endless Love)
16 MICHELLE MURRAY – Trip Around The Sun (Harmony Village Music)
17 STEVEN GRAVES – Let It Ride (One Essence Music)
18 HUNTER HAYES – Everybody's Got Somebody But Me (Atlantic/WEA)
Amy Rose moves up 8 huge places to #30 with "Sunshine." The track is picking up steam, adding a new station and over 100 new spins, making it a Spincrease Leader:
30 AMY ROSE – Sunshine (Wild Rose Music/MTS)
31 SUMMER SCHAPPELL – It's Working (615)
32 LITTLE BIG TOWN – Sober (Capitol Nashville)
33 DAG KING – Mexican Bird (Door Knob)
34 BREEDINGS – I'm All Yours (True Blue)
…and Josey Milner's latest, "Cowgirls" continues to be strong out of the gate, climbing another 8 places to #67. The single gained 95 new spins, an 18% gain over last week, making it a Spincrease Leader AND a Country Prime Mover:
63 Kacey Musgraves – Follow Your Arrow (Mercury Nashville)
64 Michael Martin Murphey – Shake It Off (Red River)
65 Brett Eldredge – Beat Of The Music (Atlantic Nashville)
66 Sherry Kennedy – Think Of Me (Sheaken)
67 Josey Milner – Cowgirls (MTS)
Please continue to request ALL THREE of these great artists at country radio everywhere!