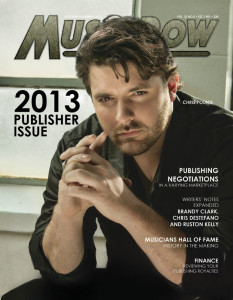 The Music Row Country Breakout Chart numbers are out, and our congratulations go to Western Avenue, on their first Top 100 MR chart position! Their single, "Wherever You Are" climbs 4 spots this week, to #99, picking up its 7th chart reporter.  Here's a look at the chart:
96 Craig Campbell / Keep Them Kisses Comin' / Bigger Picture
97 Weston Burt / Smile That Smile / HitShop Records
98 Ty Herndon / Lies I Told Myself / Flying Island
99 Western Avenue / Wherever You Are / WA-MTS
100 Kinsey Sadler / The Young And The Reckless / Evergreen Records
Amy Rose continues her upward climb with "Sunshine," by jumping 5 spots this week, to #120:
117 Aaron Lewis / Granddaddy's Gun / Blaster
118 Iron Cowboy / Too Soon /
119 Arabella Jones / Let's Roll / Ind
120 Amy Rose / Sunshine / MTS
121 Bobby Bare / I Was A Young Man Once / ploboy
…and Josey Milner returns to the MR charts with her new single, "Cowgirls," which debuts at #182:
178 Tracy Lawrence / Footprints On The Moon / Lawrence Music Group
179 Chris Janson / Cut Me Some Slack / Bigger Picture
180 George Ducas / Cowtown / Loud Ranch
181 Billy Ray Cyrus / Hope Is Just Ahead / Blue Cadillac
182 Josey Milner / Cowgirls / MTS
So proud of all of our artists! Thank you to radio for playing MTS artists, and to all the fans, please keep requesting these and ALL MTS artists on your favorite radio stations. It really does make a difference!