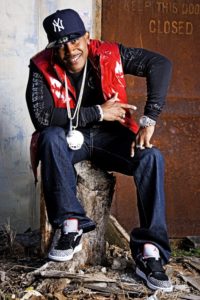 Renowned reggae music artist KC Jockey has proudly announced that his all new and upcoming EP titled 'Love in the Air' is coming soon. The artist will soon announce the official release date of this upcoming EP, but it will be released in January 2018. In addition, the artist is all set to shoot a few new music videos for this EP with the first one titled 'Love In The Air'. The diversity and unique content of his music is what makes him so popular and according to his fans, he is much different and better in his own special way.
"This new EP will have probably 6 to 8 tracks on it and we are very excited to release this EP as a New Year's gift for 2018 for our fans." Said KC Jockey, while talking about his upcoming EP. "We are also working on a few movie skits and I just had to cancel a BET on set mini movie skit Quad because we were running late on our latest projects." He added. However, the artist has recently joined another major network for another movie skit.
According to KC Jockey, the artist is aiming to show his unconditional love to his fans as well as the profession of music with this upcoming EP. He believes that creating quality music the simplest form of showing love and this makes people appreciate the work better. Moreover, he also believes that loving other people when they are unlovable and in spite of their imperfections and mistakes is all that matters and his new EP translates all these feelings and emotions.