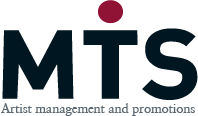 As the year draws to a close, I am looking back at 2012 with a smile…It's been an AMAZING year here at MTS Management Group, with the signing of 3 new acts, 2 record deals, endorsement deals, radio airplay charting and the affiliations with the Country Music Association, the East Coast Music Association, the Americana Music Association, the Roots Music Association, the European Country Music Association, and the Independent Country Music Association. I can honestly say that I feel really blessed to be doing what I love the most: working with artists and helping them achieve their goals and realize their dreams.

This year saw the release of Bryan Cole's "Love Doesn't Live Here" single, a track that I am proud to have written and co-produced. It charted in the Top 125 of Music Row, and peaked at #13 New Music Weekly. While MTS eventually parted ways with Bryan in May, I am very humbled and honored to have had the success we did…
Xander Demos released his "Guitarcadia" CD in February. The disc received immediate critical acclaim, with the single "White Knuckle Driving" receiving airplay worldwide. Rock 'N' Growl Records signed Xander to a digital label deal in June, and re-released "Guitarcadia" at the end of August. 2012 also saw Xander opening for acts like Symphony X, Adrenaline Mob, Buckethead, Dio Disciples and others. McNaught Guitars finished production of the XD727 Xander Demos Signature Guitar, while Xander signed new endorsement deals with Matrix Amps, Fractal Audio, Mission Pedals, Rock N Roll Gangstar Clothing and others. He finished the year with 5 nominations in the Iron City Rocks Music Awards…
Doug Briney was the first new signing of 2012, getting on board in February. The Alaskan Cowboy immediately began press and interviews for his album, "It's All Country." Released in March, the disc received glowing reviews from Chuck Dauphin and Music News Nashville, among others. Doug would perform at Rodeo Alaska, the Alaska State Fair, clubs, festivals, and more. In July, Doug headed out on his "Let's Get Ridin' Motorcycle Tour" which covered more than 7,000 miles down the west coast. Doug picked up endorsements with Austin Hats, Exotic Stainless Steel Belt Buckles and others. He was also nominated for a 2012 ICMA Award and a 2013 Southern Star Award. In November, Doug signed a distribution deal with CBM Records, who are re-releasing Doug's album in January 2013…
Amy Rose also signed with me in 2102, and what an immediate reaction she has received! The Canadian powerhouse signed in September, and by mid-October, her single "I Just Want You To Know" was climbing 2 airplay charts: New Music Weekly (currently #49) and Music Row (currently #124.) The single also debuted in the top 15 on Emusic.com. She performed and did a radio tour in and around Nashville. playing with members of Little Texas and Gretchen Wilson. Her profile has risen dramatically, with almost 100,000 youtube views of her CMT Canada hit, "(Redneck Reunion) Party Like a Redneck"…
Josey Milner also signed in September, and her star has been on the rise ever since. Her single for "Dead Flowers" got her feet wet, receiving international airplay. The follow up, "Not Pretty Enough" was just released to radio, and it's currently #83 NMW, and bound for Music Row stations next week. Josey signed on with Angels and Doves, a national-bullying charity, to help promote and spread the word against bullying. She also signed a deal with Creative Community Artists for fair bookings this summer…
Looking ahead to 2013: Xander Demos will be touring the mid-atlantic states, beginning in February. He will also be playing at NAMM and the NAMM Metal Jam in January, as well as Rock Harvest II in November…Doug Briney will be releasing a new single in March (tentatively.) He will be visiting Nashville to record, in February, followed by a short radio promo tour…Amy will be hitting the road again in February, for the second leg of her radio promo tour, visiting the mid-west US. She will also be unleashing her 3rd album in late spring…Josey will be crossing the country in late January, to visit radio stations in the midwest and southeast, and she will be releasing her debut EP in the spring…Wishing you all a very happy, safe and blessed New Year!