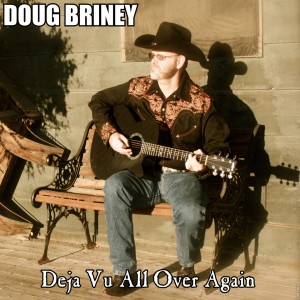 Country music artist, Alaskan Cowboy Doug Briney is shooting his latest music video on the beaches of Hawaii. The video will be for his newest single, "Deja Vu All Over Again." It is his first single and video for CBM Records, whom he signed with in November. The single is from his debut album, "It's All Country." The track was released to radio today. No release date has been set for the video.
"We're going to do a fun video for this one," says Doug. "I've got a few ideas for this one that will really get people buzzing. I don't want to give it away, but I'm planning on getting in touch with my inner child, haha. We're probably going to end it with me on the beach, with a ukelele."
Doug's last video, "It's All Country" was a photo tribute to country stars, past and present. It received more than 150,000 views on Youtube. His first video, "More than Just a Farm" was a performance video set in a barn in Anchorage, Alaska. It was played on video channels, SCMTV and California Music Channel.
"What better place to send an Alaskan cowboy, than Hawaii," says Michael Stover, head of Doug's management, MTS Management Group. "You could see the steam coming from Doug's mouth during 'More Than Just a Farm." He deserves to have some fun in the sun for this one."
Doug Briney is an ICMA nominated artist based in Anchorage, Alaska. His album, "It's All Country" has been on the Roots Music Report country chart for several months, peaking at #6, so far. He has performed the national anthem for various sports events, performed at the Alaska Rodeo and the Alaska State Fair, and he is scheduled to perform at the Teddy Bear Festival in Nashville this coming March. For more information, visit DougBriney.com.