Whiskey and Cigarettes Country Radio Show is happy to announce the airing of their exclusive interview with Platinum-selling Billboard chart-topping artist, John Berry.  Mr. Berry joined award-winning host, DJ Nik Bernitz Pizzigoni, to talk about his illustrious career, his recent Inspirational Country Music Awards nominations, and his recent appearance on Heartland TV's new series, "Reflections."
The interview with John Berry will air this coming Sunday, November 15, 2015, between 11am ET-3pm ET. The live show airs on Military Brotherhood Radio at http://www.militarybrotherhoodradio.com. Whiskey And Cigarettes is also re-broadcast on 50 syndicating stations, worldwide, multiple times throughout the week.  The interview will also appear on the November edition of the "Whiskey and Conversations" talk show, broadcasting in November on iheartradio and other outlets.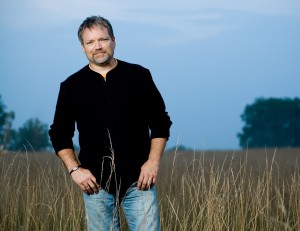 During his star-making decade, John Berry placed 20 singles on the county hit parade. He earned Gold and Platinum records. He was nominated for a Grammy Award, CMA Awards and ACM Awards. Berry's co-written "A Mind of Her Own" and "Kiss Me in the Car" introduced him to radio audiences in 1993. Then "Your Love Amazes Me," "What's in It for Me" and "You and Only You" thrust him to stardom in 1994. "Standing on the Edge of Goodbye," "I Think About it All the Time," and "If I Had Any Pride Left at All" were all major hits the following year, and the first-named earned John Berry a 1995 Grammy nomination. Berry took "Change My Mind" into the country-music top-5 in 1996. "She's Taken a Shine" became an even bigger hit in 1997. Both fans and the media took note when "There He Goes" was released as a 1999 "duet" with Patsy Cline.  For more information, visit www.johnberry.com.
Whiskey And Cigarettes Radio Show is a weekly show, originating in Milan, Italy, hosted by the "Romeo of the Rodeo" Nik Pizzigoni.  Nik is a Nashville Universe Awards Winner, International Music and Entertainment Association Award Winner, a New Music Awards Winner, AMG Heritage Awards nominee, Artists In Music Awards nominee, and an Independent Country Music Association nominee. The show features a unique blend of classic, current and indie country, trivia, contests, artist spotlights and interviews and Nik's European charm. Previous guests have included Charlie Daniels, Steve Wariner, John Rich, Oak Ridge Boys, Bill Anderson, David Ball, Bryan White, Doug Stone, Lee Greenwood, Collin Raye and many others.