Whiskey and Cigarettes Country Radio Show is happy to announce the airing of their interview with Gold-certified selling artist, Hal Ketchum.   Mr. Ketchum is currently promoting his latest album, I'm The Troubadour, released in October.

The interview with Hal Ketchum will air this coming Sunday, November 16, 2014 between 11am ET-3pm ET. The live show airs on Military Brotherhood Radio at http://www.militarybrotherhoodradio.com. Whiskey And Cigarettes is also re-broadcast on 50 syndicating stations, worldwide, multiple times throughout the week.  The interview will also appear on the November edition of the "Whiskey and Conversations" talk show, broadcasting in December on iheartradio and other outlets.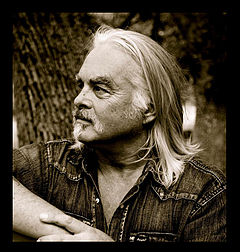 Hal Ketchum has released ten studio albums since 1986, including nine for the Curb and Asylum-Curb labels. Ketchum's 1991 album Past the Point of Rescue is his most commercially successful, having been certified gold by the Recording Industry Association of America. Between 1991 and 2006, Ketchum also made 17 entries on the Billboard Hot Country Songs charts. Three of his singles — "Small Town Saturday Night," "Past the Point of Rescue" and "Hearts Are Gonna Roll" — all reached number 2 on this chart, and three more charted within the Top Ten: "Sure Love" at number 3, and "Mama Knows the Highway" and "Stay Forever," both at number 8. For more information, visit www.halketchum.com.
Whiskey And Cigarettes Radio Show is a weekly show, originating in Milan, Italy, hosted by the "Romeo of the Rodeo" Nik Pizzigoni.  Nik is a Nashville Universe Awards Winner, International Music and Entertainment Association Award Winner, AMG Heritage Awards nominee, Artists In Music Awards nominee and an Independent Country Music Association nominee. The show features a unique blend of classic, current and indie country, trivia, contests, artist spotlights and interviews and Nik's European charm. Previous guests have included Charlie Daniels, Steve Wariner, John Rich, Oak Ridge Boys, Bill Anderson, David Ball, Bryan White, Doug Stone, Lee Greenwood, Collin Raye and many others.  www.whiskeyandcigarettesshow.com