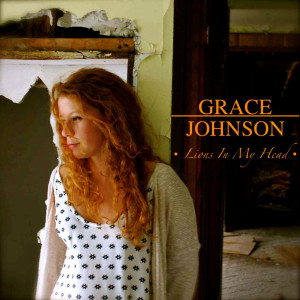 At only 16, Grace Johnson is a singer/songwriter that is well beyond her years. Musically, she is like a deep sea that you are dying to explore, in order to discover the beauty that lives within its depths.
Grace Johnson's Debut EP, 'Lions in My Head', is an album that possesses that easy to listen to vocalization with hypnotic instrumentals. This young lady's descriptive and powerful self-written lyrics shows a maturation that isn't common, which is refreshing to hear in the streaming trends in our music culture.
With comparable sounds to Adele and Lorde, Grace Johnson is an up & coming artist that I predict will be a universally welcomed force.  Check out more on Grace Johnson at http://www.muzicnotez.com.