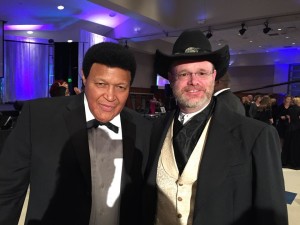 MTS Management Group artists Doug Briney, Ed Roman and Jiggley Jones were among the nominated stars who attended the 2014 Artists Music Guild Heritage Awards. Also in attendance were co-host Billy Gilman ("One Voice"), Chubby Checker ("The Twist"), Dee Dee Sharp ("Mashed Potato Time"), Gloria Gaynor ("I Will Survive"), Gospel superstars Dino and Shirley Caesar, Mallory Lewis and Lamb Chop, and Terri Gibbs ("Somebody's Knockin'"), among others. The ceremony was held this past Saturday, November 15th in Monroe, NC.
Tate Music Group country artist, Doug Briney was nominated for three awards (Male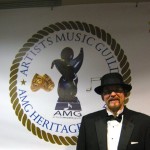 Vocalist of the Year, Song of the Year "Unknown Soldier" and Album of the Year "Super Country Cowboy,") while MTS Records' Canadian indie rock artist Ed Roman and Lamon Records Nashville americana artist Jiggley Jones were both  nominated for two awards (Male Vocalist of the Year, Mainstream Artist of the Year.)  Doug (Album of the Year) and Ed (Male Vocalist of the Year) were among the final Top 5 broadcast Nominees. Past winners include Stella Parton, Chubby Checker, Barbara Mandrell and Terri Gibbs. The ceremony will be aired in early 2015 on Sky Angel Faith and Family TV.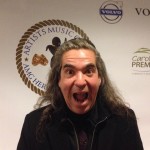 According to their website: The Artists Music Guild was established to help in the understanding,
appreciation and to advance the contributions of the arts to American culture — from the artistic genius' of the current day; to the technical legends of the past; and to those still unimagined artistic breakthroughs of future generations. The Guild accomplishes this mission through programs and activities that engage the artistic and cultural community as well as the general public. The Guild works in partnership year-round with artists to bring national attention to important issues such as the value and impact of the arts and education. http://www.artistsmusicguild.com.