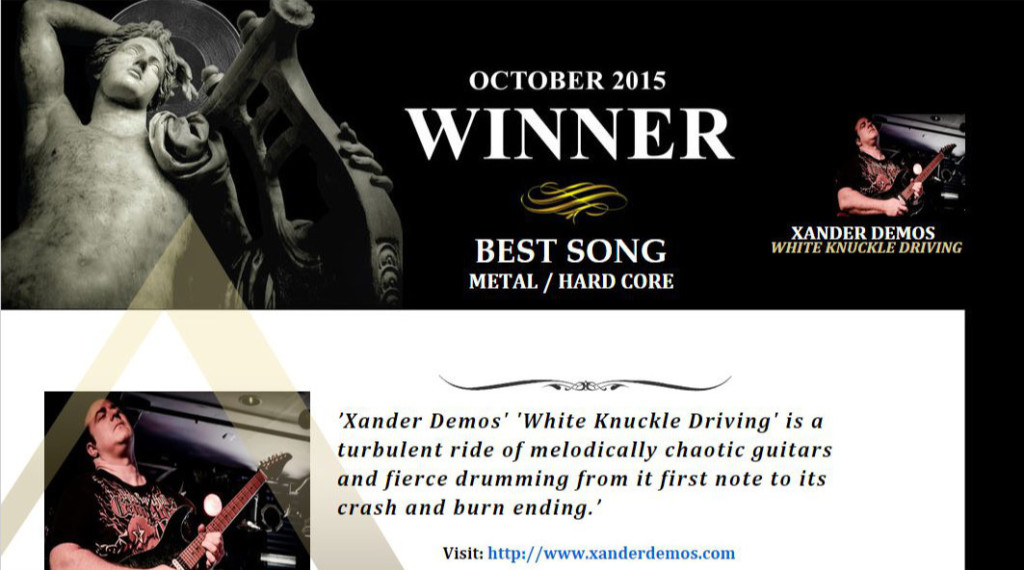 MTS Management Group is proud to announce Pittsburgh and Dallas-based shred metal guitarist Xander Demos is a winner at the Akademia Music Awards. Xander's  song, "White Knuckle Driving" was named Best Metal/Hardcore Song for October 2015. Winners are determined by the general voting process held by an expert panel of six judges, who are all former senior executives and industry veterans, from some of the largest record companies. Past winners include country rocker, Chase Allan; teen sensation,Temara Melek; and Swedish country artist, Hicks. For a complete list of winners, visit http://www.theakademia.com/winners.
"White Knuckle Driving" was written by Xander Demos, and the song appears on his debut album release, Guitarcadia.  The album was mixed by Firehouse frontman, CJ Snare.  Listen to "White Knuckle Driving" at https://soundcloud.com/xanderdemos/xander-demos-white-knuckle.
Located in Los Angeles, California, The Akademia Music Awards is dedicated to recognizing excellence in music throughout the world and supporting musicians interested in receiving a higher degree of market exposure and professional recognition for their work. www.theakademia.com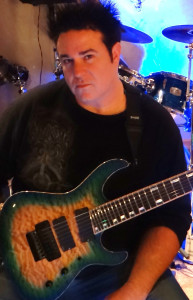 Xander Demos is a rock and metal guitarist, based in Pittsburgh, PA. He has performed and recorded with James Rivera (Helstar, Malice), Sabbath Judas Sabbath, Liberty N' Justice, Ged Rylands' Rage Of Angels, Modern Superstar, and others. His debut album, Guitarcadia was mixed by CJ Snare of Firehouse, released by Rock N Growl Records, and it received mass critical praise. Xander will release his follow up in late 2015/early 2016. His 2014 single, "Dancing Through Daggers," mixed by JK Northrup of XYZ/King Kobra, was included on the Versailles Records release, Guitar Wizards Vol. 3 and 4. He will also appear in the 2015 metal movie release, "Hair I Go Again," featuring members of Motley Crue, RATT, Quiet Riot, Anthrax, Warrant, Stryper and many others. Xander is endorsed with Suhr, McNaught (makers of the XD Signature Guitar Models), Conklin and Brian Moore Guitars, among others. For more information, visit http://www.xanderdemos.com.