MTS Management Group and Whiskey And Cigarettes Country Radio Show are pleased to announce the airing of DJ Nik Pizzigoni's interview with chart-topping country artist, Sherry Lynn. Ms. Lynn is promoting her current album, A Beautiful Life, which includes the number one New Music Weekly title track, a duet with Crystal Gayle. The exclusive interview will air this coming November 3, 2013 between 11am ET-3pm ET. The live show airs on Military Brotherhood Radio at http://www.militarybrotherhoodradio.com and on WDMU Radio at http://www.wdmuinternetradio.com. Whiskey And Cigarettes is also re-broadcast on 37 syndicating stations, worldwide, multiple times throughout the week. The interview will also appear on the November edition of the brand new "Whiskey and Conversations" talk show.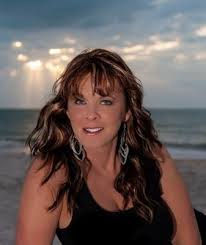 Hailing from New Jersey, Sherry Lynn has shared the stage with artists like Miranda Lambert, the Oak Ridge Boys, LeAnn Rimes, John Rich and Chris Young. "Beautiful Life," is a song co-penned by award-winning tunesmith Danny Wells, best known for George Strait's Check Yes Or No and Rascal Flatts' These Days. Sherry's album includes compositions by songwriters who have penned hits for Kellie Pickler, Carrie Underwood, Trisha Yearwood and Brad Paisley. For more information, visit http://www.sherrylynnmusic.com.
Whiskey And Cigarettes Radio Show is a weekly show, originating in Milan, Italy, hosted by the "Romeo of the Rodeo" Nik Pizzigoni. The show features a unique blend of classic, current and indie country, trivia, contests, artist spotlights and interviews and Nik's European charm. www.whiskeyandcigarettesshow.com.