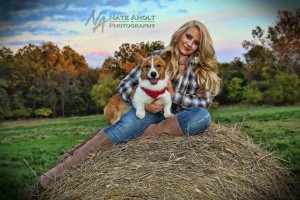 MTS Management Group is pleased to announce Josey Milner will be performing at the inaugural 2013 International Music and Entertainment Association (IMEA) awards ceremony. The event will take place on November 2, 2013 at the Paramount Arts Center in Ashland, KY. Josey, who is an anti-bullying spokesperson for national non-profit, Angels and Doves, will be performing her IMEA award-nominated single, "Not Pretty Enough." Several anti-bullying activists will be presenting at the awards ceremony. Tickets for the event are available at the Paramount Arts Center box office and online at http://tickets.paramountartscenter.com.
"We're thrilled to have Josey performing at the IMEA awards," said her manager, Michael Stover of MTS Management Group. "Performance slots were extremely limited for the ceremony. We were just happy to have five of our artists nominated in multiple categories, with Josey being nominated for three awards (Country Female, Country Entertainer, Country Song.) For Josey to have been asked to perform, and to help spread the anti-bullying message, is just icing on the cake. I'm very proud of her stance on this important issue facing our kids today. We're looking forward to a great time at the ceremony."
The IMEA Awards are presented by the International Music and Entertainment Association, Inc. The mission of the IMEA Awards is to honor and recognize international individuals and organizations in the music, theatre, and film industries. This year, music awards are presented in the following genres; Country, Pop, Rock, Hip Hop, and Gospel/Christian. For more information, including a list of award categories, visit http://imeaawards.com/about/.
Josey Milner is an 18-year-old country music artist from Kansas City, Missouri. She is the reigning Miss Odessa, MO and a National Honor Society student. She was nominated for a 2013 Independent Country Music Association award. Her new single, "Cowgirls" will be released in mid-November. For more information, visit http://www.joseymilner.com.