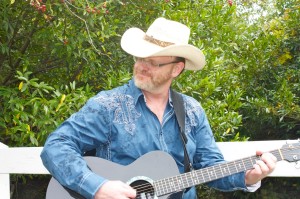 This Sunday, Super Country Cowboy, Doug Briney will be busy with THREE BIG INTERVIEWS, beginning at 7:30pm ET on the Dereck and Kay Show. Then, at 8pm ET, Doug will be phoning into the Question Reality Show with Priscilla Leona. Finally, at 9pm ET, Doug will guest on the Totally TV Nation Show. Tune in to all three, LIVE on the internet, to hear about Doug's upcoming November 5th album release and much more!
In September of 2010, two friends decided to get together and host a weekly talk show on the internet. Thus, the Dereck and Kay Show was born! Dereck and Kay are old friends in Boston, MA who LOVE talk radio! They grew up listening to The Don and Mike Show, Ron and Fez, The Howard Stern Show and the Sports Junkies. Is this world of stress and deadlines, The Dereck and Kay Show is all about bringing you the GOOD NEWS and putting a smile to your face!
Question Reality Show is the #1 Internet radio show for the best tips, advice and resource information from celebrities, award-winners and various other show business professionals on how and what it takes to pursue a successful career in the entertainment industry.
Totally Driven Entertainment brings to you TV NATION w/ Nick & Saverio – A 1 hour journey into the world of TV, Movies and Entertainment news & reviews featuring Totally Driven Radio's TV Guru!