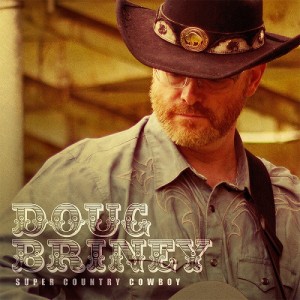 MTS Management Group and Nashville-based country singer, Doug Briney are happy to announce Doug's upcoming October 26, 2013 performance on the Grinder's Switch Hour. Doug will perform songs from his albums, "It's All Country" and "Super Country Cowboy." The Grinder's Switch Hour happens each Saturday (10AM-CST) from the Grinder's Switch Center inside the Hickman County Chamber of Commerce, 405 W. Public Square in Centerville, TN. The broadcast is aired LIVE on KiX 96.7FM and is currently streamed on the internet via the GSH website http://www.GrindersSwitchHour.com.
Doug's first visit to the Grinder's Switch Hour was in August of 2013. Doug will also be promoting his upcoming appearance, with an interview on Kix 96, on Thursday, October 24th. His interview with DJ Sheila Vest will broadcast during Sheila's afternoon show.
Doug Briney is a 2013 Independent Country Music Association award winner. He is signed with Tate Music Group, who will release his forthcoming second album, "Super Country Cowboy" in late 2013. Living in Alaska for more than 25 years, he recently relocated with his family to Nashville, TN. For more information, visit http://www.dougbriney.com.
The first Grinder's Switch Hour aired Saturday May 15, 2004 from the display window of an antique store on the Centerville Square. The first guest was Mary Beth Pruett, Miss Minnie Pearl's niece. Past guests include David Ball, Steve Turner and Bobby Marquez.