Canadian singer/songwriters Billy Grima and Ed Roman will be returning to Rogers TV's "Daytime Live" during the 2nd week of November, to promote their respective Remembrance Day/Veterans Day releases. Grima will be appearing on Monday, November 9th to perform his latest single, a tribute to veterans and military personnel everywhere, "Picture of You and Me."  Roman will return to the show on Tuesday, November 10th, to perform his latest single, "Lay One Down."  The song is being released as a benefit track with Heart Songs for Veterans.  "Daytime Live" broadcasts from 11am-12 noon Eastern Time. In Barrie, Ontario, the show airs on Rogers TV Cable 10.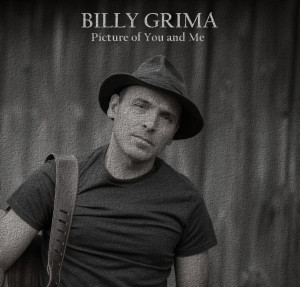 According to the Rogers TV website: "Hosts Melanie Case and Will Nash bring you daytime weekday mornings LIVE at 11AM. Each day, Mel and Will offer up a healthy portion of meal ideas from chefs around the region. Cooking segments with easy step by step instruction are always a viewer favourite. Local groups and organizations join us daytime to promote upcoming fundraising events and share the vision and mandate of their work. Enjoy LIVE music from local musicians or be entertained with interactive demonstrations from yoga to craft making. Young, old, male or female, daytime has something for everyone. daytime spotlights the community with so many new and exciting shows to look forward to. It's LIVE, it's entertaining and it's local."  For more information, visit http://www.rogerstv.com.
Billy Grima is an award-nominated singer/ songwriter living in the Caledon Hills of Ontario, Canada. Born in Blacktown, NSW Australia, Billy has 3 albums to his credit: I'm Just Standing , A Little Piece Of Heaven and his latest, titled Sugar & Cream, produced and engineered by Pete Swann (Glass Tiger's Alan Connely, Adrian and Justin Lifeson, sons of Rush's Alex Lifeson.)  Sugar & Cream features a tasty blend of pop, rock, soul and Americana, including the first single, "Pleasure To Have Met You."  The album received airplay on more than 100 AM/FM stations across North America and more than 500 stations around the world.  Billy is a Josie Show Awards nominee, an Akademia Awards Winner, and a three-time 2015 International Music and Entertainment (IMEA) Award nominee, winning for Best AC Artist.  For more information, visit http://www.billygrima.com.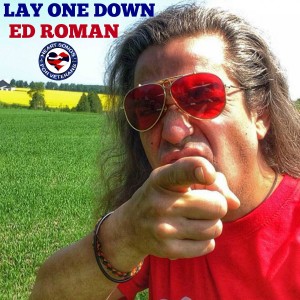 Ed Roman is an Award-winning singer/songwriter, performer and multi-instrumentalist from Shelburne, Ontario, Canada.  Blurring the lines between pop, rock, folk, and country music genres, Ed's uniquely crafted songs have received regular rotation on more than 100 terrestrial radio stations across North America.  Ed is a 2014 Artists Music Guild Award Nominee and a 2014 Artists In Music Award Nominee.  He is also a 2014 International Music and Entertainment Association Award Winner, a two-time 2015 IMEA Award nominee, a Josie Show Awards nominee, an Akademia Awards Winner,  and a two-time Indie Music Channel Award winner. Ed has performed at the Red Gorilla Music Fest during SXSW, The Millennium Music Conference, and SS Cape May, and he has toured New York City and Philly in July 2015. Recently, this Top 100 MTV.com artist traveled to Jamaica to deliver much-needed humanitarian aid to the island, while shooting the music video for "Jamaica." Ed is also a Heart Songs for Veterans artist, donating money to help veterans. His current album, Letters From High Latitudes (an homage to his Ontario home) is a critically-acclaimed vehicle for Ed's socio-political, earthly-conscious and globally-aware messages.  This earthy, funky and magical mix of music has earned Ed Roman airplay chart recognition and won over legions of fans around the world, known as "Ed Heads."  For more information, visit http://www.edroman.net.
Heart Songs For Veterans is a Music initiative created to help veterans, active military personnel and wounded warriors. Singer/Songwriters donate their new song releases and a portion of the proceeds goes to a veteran or wounded warrior organization. Current releases include "God Cried" Kayla Nettles, "Mild Mannered Man" John Cotton, "Unknown Soldier" Nikki Briar, and "They Choose To" David Craig. Heart Songs For Veterans is also home to "Project Lips Radio." For more information, visit http://www.heartsongsforveterans.org.