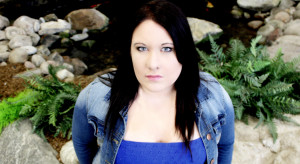 MTS Management Group and Canadian country singer, Amy Rose are happy to announce Amy's October 14th appearance on the WDNB Thunder 102 morning show, "Ciliberto And Friends." She will co-host the radio broadcast from 7am-9am Eastern Time. The show is broadcast live from Liberty, New York, on 102.1 FM and on the web at http://www.thunder102.com.
The appearance is part of Amy's 3-day New York City-area press blitz for her new US single, "Sunshine." The media tour will include performances, interviews and a children's hospital charity event. Interested NYC press outlets should contact Michael Stover of MTS Management Group at michael@mtsmanagementgroup.com.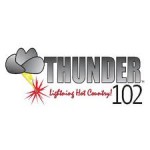 Wake up with Ciliberto & Friends…better than espresso to jump start your morning! Every weekday from 6 to 9 am, Paul Ciliberto, Michelle Semerano and a whole cast of characters keep the laughs coming. From Celebrity Interviews to What's Happening in Thunder Country, you'll be entertained and informed.
Amy Rose lives in Ontario, Canada. She is a 4-time 2013 International Music and Entertainment Association award nominee and a 2013 Independent Country Music Association award winner (Emerging Artist.) Her first two US singles reached the Top 10 on several national airplay charts. "Sunshine" received 21 new radio station adds last week. For more information, visit http://www.amyrosemusic.com.