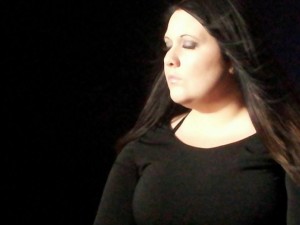 This past Sunday, October 20, 2013, Canadian "Glam Country" artist, Amy Rose filmed a new music video for her current radio single, "Sunshine" (Wild Rose Music/MTS.) The stylish new performance video was filmed on set at the Jam Spot in Newmarket, Ontario, under the direction of Niloo Ravaei. Additional production members include: Director of Photography, Fergus Lowrey; Make-up Artist, Curtis Keith Simms; Production Assistants, BJ Hayes and Sylvia Hayes. The video was Executive Produced by Amy's husband, Jeff Fraser. A November release date is expected.
Amy posted on her Facebook page: "Had such an incredible day on set shooting the music video for my new single "Sunshine," and must say I definitely stepped outside of my comfort zone for this one, with the help of an amazing director, Niloo Ravaei & D.P.Fergus Lowrey. Thanks so much to the crew for all your hard work and dedication in making this shoot awesome."
This is not the first music video for "Sunshine" although it will be the first "official broadcast" version. An artwork video, published to Youtube in July 2013, has more than 55,000 views. http://www.youtube.com/watch?v=B5lLEMM4nyg
Amy Rose is a 2013 Independent Country Music Association award winner, a 2013 Ontario Country Music Association award nominee and a 4-time 2013 International Music and Entertainment Association award nominee. Her single, "Sunshine" was released to US radio in late September, and to Canadian country radio in October. Her previous video, "(Redneck Reunion) Party Like A Redneck" received CMT airplay and charted on Y'allwire's Most Watched Videos chart. For more information, visit http://www.amyrosemusic.com.