W&C (Whiskey and Cigarettes Country Radio Show) is happy to announce the airing of their exclusive interview with Canadian Country Music Association Award Winner, Bobby Wills.  Mr. Wills joined award-winning host, DJ Nik Bernitz Pizzigoni, to talk about his illustrious career and his latest hit single, "Down By The River."

The interview with Bobby Wills will air this coming Sunday, September 11th, 2016 between 11am ET-3pm ET. The live show airs on Military Brotherhood Radio at http://www.militarybrotherhoodradio.com. Whiskey And Cigarettes is also re-broadcast on 50+ syndicating stations, worldwide, and their affiliates, multiple times throughout the week.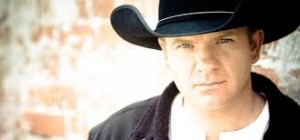 An acclaimed musician with a reputation for writing from the heart, Bobby Wills (MDM Recordings Inc. / Universal Music Canada) is best known for two things – his signature cowboy hat and a diverse musical personality, combining a classic country sound with a toe-tapping, dynamic twist.   His passion for writing songs has once again been acknowledged, receiving his second consecutive Canadian Country Music Association® (CCMA®) Award™ 2016 nomination for Songwriter of the Year.  A consecutive 2013 – 2014 CCMA Award Male Artist of the Year nominee, and 2015 CCMA Award Songwriter of the Year nominee, Wills is currently nominated in 3 categories for the 2016 CCMA Awards, including Album of the Year, Single of the Year, and Songwriter of the Year (for the single "Won't You Be Mine").  His latest album, a 6-track EP Tougher Than Love (release date: March 18, 2016) is the 4th album in Wills' vast discography.  Exploring his diverse musicality, the EP blends a classic country sound with a modern edge, complemented by his signature emotive, relatable lyrics.  For more information on Bobby Wills, please visit www.bobbywills.com.
"Whiskey And Cigarettes Radio Show" is a weekly show, originating in Milan, Italy, hosted by the "Romeo of the Rodeo" Nik Pizzigoni.  Nik is a Nashville Universe Awards Winner, International Music and Entertainment Association Award Winner, a New Music Awards Winner, AMG Heritage Awards nominee,  and an Independent Country Music Association nominee. The show features a unique blend of classic, current and indie country, trivia, contests, artist spotlights and interviews and Nik's European charm. Previous guests have included Charley Pride, Hank Williams, Jr., Charlie Daniels, Steve Wariner, John Rich, Oak Ridge Boys, Lorrie Morgan, Bill Anderson, David Ball, Bryan White, Doug Stone, Lee Greenwood, Collin Raye and many others.  www.whiskeyandcigarettesshow.com.