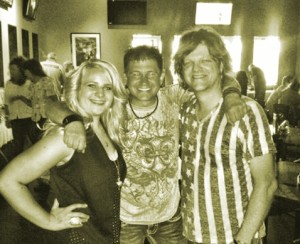 On September 8, 2013, teen country music artist, Josey Milner joined a lineup of the best in Missouri-based country musicians for "Country Family Reunion IV," a day-long concert event to raise money for the USO of Missouri. The concert was held from noon until 8pm at Mile 277 in St. Louis, Missouri.
Josey Milner performed several acoustic sets of her favorites, including her single, "Not Pretty Enough." Other artists performing included Michael Lynne, Well Hungarians, Rickie Lee Tanner, Borderline, Hicktown, Doc Holiday, Henry's Humans, Southern Justice, Cross Country and Southern Drive.
The USO of Missouri, Inc. is a private, non-profit organization, whose mission is to lift the spirits of America's troops and their families by providing a "touch of home" through our facilities, a shoulder when needed, and fun family events. For more information, visit http://www.usomissouri.org.