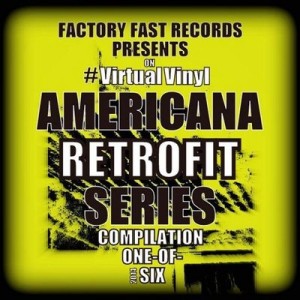 Lamon Records recording artist and award-winning singer / songwriter Jiggley Jones and MTS Records recording artist and award-nominated singer / songwriter Ed Roman will be featured in The Americana Retrofit, an upcoming series of alternative rock compilations from Factory Fast Records.
Jones' recent debut on Nashville-based Lamon titled, A Mountain, A Struggle, A Tunnel, A Light was produced by Grammy nominee, Dave Moody. His Top 5 Roots Music Report debut EP, (#3, Americana/Roots Country, #3 True Country) No Spring Chicken included the widely popular singles "Baby Blue" and "Ain't That Alright."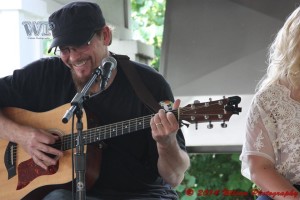 Jones' prolific writing has earned him 2 nominations and a subsequent win, for Songwriter of the Year, at the 2013 International Music and Entertainment Association (IMEA) Awards, 2 New Music Awards nominations (AC New Artist and AC Breakthrough Artist) and a 2014 Independent Country Music Association Award nomination for Best Americana Artist. He also received 3 IMEA Award Nominations in 2014.
Ed Roman's first release on MTS titled Letters From High Latitudes was mixed and produced by Michael Jack, with Ed performing 90% of the music, himself. The album received mass critical praise and airplay on college radio stations across North America.  The singles, "I Told You So" and "Comin' My Way" have spawned equally successful videos.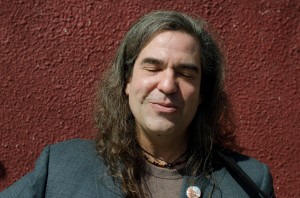 Ed Roman has received multiple award nominations in 2014, including 2 IMEA Award Nominations (Best AC Artist, Best AC Album), 2 Artists In Music Award Nominations (Best AC Artist, Best Alternative Artist), and a Best Male Artist Nomination at the AMG Heritage Awards.
As previously reported, alternative country songwriter Tokyo Rosenthal, LA pop band Monogroove, The Blue Group with Danny Petroni and Frank Lacy, Gabriel Brox,, the rock band Geniune Crude, and Canadian folk singer Andy Zovko will all be featured on the Americana Retrofit series, in addition to a long roster of other talented independent musicians.
Americana Retrofit 1 is set for release in Nov 2014.
NYC-based Factory Fast Records releases original music in addition to compilations, and works with artists and bands across many genres. Unique to the label are its #VirtualVinyl digital releases which mimic the feel of listening to a record.