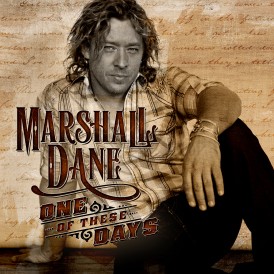 What sets Marshall Dane apart from other country singers is he not only about his voice, but his passion and delivery. This man performs with passion and you can feel it. If you're a fan of this genre of music and haven't listened to Marshall Dane then you're missing something!
Marshall Dane is not shy about breaking the boundaries of country music either. "One Of These Days", is loud, rocking, and very personal. Marshall shows us that he can be a rock-star and a pure, down home Country boy at the same time. His music has a perfect mix of loud guitars, superb vocals, and bar-room burners. This is one of the best crossover Country albums of the year! Highly recommended!!! — Rick Jamm, Jamsphere Magazine
Read the entire review at www.jamsphere.com.