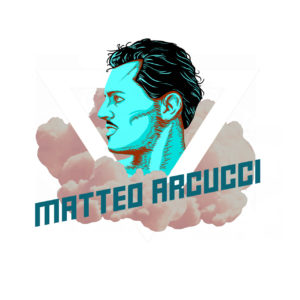 International DJ and Producer, Matteo Arcucci took time out from his busy schedule to talk with us about his career, his favorite clubs, and his favorite artists.
MTS: Hello Matteo! Thank you for taking the time to speak with us. Your friends call you Don Diego. How did you get that name?
MATTEO ARCUCCI: The people call me DonDiego from Zorro DonDiego de la Vega ….and my real 1st name IS Diego.
MTS:How and when did you begin DJing in clubs?
MA: Oh …i starting to spinn in Corsica(Franc) When i was 17 th year in 2004 i was back from Paris , It was night a near from Home …was a bar club from a friend called Arena Cafe , was realy Nice soundsystem from MartinAudio , The Dj from The club was no MORE at this venue. My friend ask me to put some music and the bar Club was full , i was real passionate from The Electronic music , but i was not already a Dj , and i Do The real good The job all night long for Luck , after The Night The Manager Frederic Ask me if i want To be Resident and put some music …he says for The moment i dont Pay you but i but I Pay All your Vynil he give like 200€ and was many money for The time …i remenber this day i buyed maybe 30 vynil of house music . A Friend from me was owner from a record Shop he teach me some Tipp for Spinning right . After this i Stay Resident in the bar 1 year and many Another club call me for party around my City and i continue to organise Event …and 2005 i export me in Italy.
MTS: Who are some of your favorite artists you like to include in your mixes, and why?
MA:Also is not question of Artist but MORE A question of Label and Dj , at The base i was House Dj i played many Records from StrictlyRythm , Subliminal records , or Azuli , Hooj Records …Year After year i played MORE Techno , DeepProgressive , TechHouse ….But i like all track from Tapesh ,or Saved NicFanciulli records ,Yousef ,Coyu ,Ramiro Lopez,CarlCox for The Big Room Techhouse beats . I playlisted or many from LocoDice , he is also from my favorit Djs too …
MTS: What has been your favorite venue to perform at?
MA:Oh good question….i think its 3 years Ago i spined es in A Afterour After GuyJ in Stairs Club Zürich w A 3hour intense Set and that Was realy Good after With many people ….and This Summer in NYC ON Rooftop thats Was something amazzing front of The EmpireStateBuilding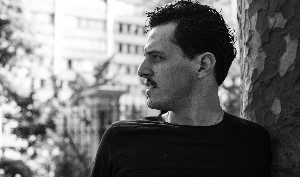 MTS: You've produced several acts, like Groovalicious. How does producing differ from DJing, and which do you like better?
MA:Groovilicious is my Records Label who Do distribution of my MUSIC , but i do Also Booking for International Act like Talent Buyers or SubAgent for Club in europa calling Flowerbird . I worked Before for The distribution of artist in Switzeland , i Was in Connection With All best World management for Dj , i use my connection for Promoters and Brand who have desire To organise à event.
MTS:What does Matteo like to do outside of music? And if I were to come over for dinner, what would you serve?
MA:If i dont do MUSIC 1st, I work many ….but i do many Méditation , i like To Travel its my favorite things, discover The world .
Ahaha ….i Cook The best Thaï Curry With Meat & Rice or The Best Gnochi Pomodoro.
MTS:  Thank you for taking the time, Matteo! Find out more about Matteo Arcucci at:
https://www.beatport.com/search?q=matteo+arcucci
https://open.spotify.com/artist/5ClIUZ5csJv4IWn7k0vKSG
https://www.facebook.com/MatteoArcuccidj/