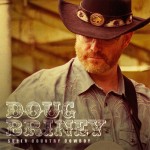 This Sunday at 8pm Eastern Time, the title cut from Doug Briney's upcoming album, Super Country Cowboy will be featured on the WJSQ "Rising Stars" show. The track will be played during the program, which originates from Athens, Tennessee. Previously featured artists include Lisa Matassa, Old Crow Medicine Show, Ashton Shephard and Black Jack Billy.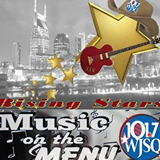 Rising Stars, hosted by Bill Hughes, can be heard every Sunday night at 8pm, eastern time, on 101.7, WJSQ, streaming at www.wjsqwlar.com. It's now listened to across the country, and in places like the U. K. and Australia, and boasts the highest streaming numbers on the station.
Tune in and be sure to request Doug Briney's "Super Country Cowboy" EVERYWHERE!