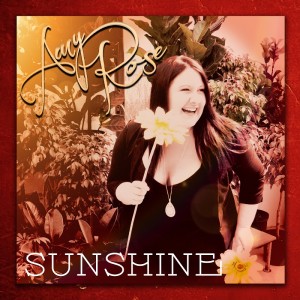 MTS Management Group and country artist, Amy Rose are pleased to announce the release of Amy's new US radio single, "Sunshine," (Wild Rose Music/MTS) on Monday, September 30, 2013. The single is already available to US radio stations via digital delivery service, Airplay Access, and it has been serviced to Music Row chart reporters, via CD. "Sunshine" is available on itunes, amazon and other digital music outlets.
"If you haven't heard of Amy Rose prior to this single release, then get ready to be blown away!" Said her manager, Michael Stover of MTS Management Group. "This is, hands-down, one of the best vocal performances I've heard in a long time. Amy has taken a hauntingly beautiful and dark melody and made it soar to new heights. 'Sunshine' is very different than anything on country radio right now, and it deserves some major attention for this talented young lady."
"Sunshine" was recorded in Ontario and Nashville, Tennessee, this past April and May. Amy co-produced the track with After Tuesday Productions' Marty Beecroft and Glen Coulson. They are the same team responsible for her first two singles, "I Just Want You To Know" and "(Redneck Reunion) Party Like A Redneck." Both singles received international airplay and chart success, reaching the Top 10 on several nationally recognized charts.
Players on "Sunshine" include Mark Prentice, Bass (Michelle Wright, Joe Diffie;) Glen Duncan, Fiddle (Shania Twain, Miranda Lambert;) Wayne Killius, Drums (Big & Rich, Luke Bryan;) Michael Severs, Electric Guitars (Dolly Parton, Eric Church;) Pat Severs, Pedal Steel (Billy Dean, Kevin Sharp;) Mike Rojas, Keyboards, Piano (Tim McGraw, Lady Antebellum;) and Billy Panda, Acoustic Guitar (Jason Aldean, Lonestar.)
Amy Rose lives in Barrie, Ontario, Canada. She is a 2013 CMAO award nominee (Rising Star,) a 2013 Independent Country Music Association award winner (Emerging Artist,) and a 4-time International Music and Entertainment Association award nominee. A press and radio tour is planned for the release, kicking off in New York City on October 13th. For more information, visit http://www.amyrosemusic.com.