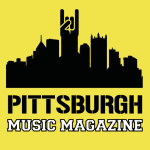 A few weeks ago, metal shredmaster, XANDER DEMOS was interviewed by his adopted hometown (for more than 20 years) music website, Pittsburgh Music Magazine. Here's an excerpt from the conversation:
PMM: How did your endorsement deals come about?
XD: Different ones came in different ways. I've been going to Winter NAMM for about 5 years now, and I have been lucky enough to meet up with some amazing companies out there. Do a little jamming and pass out some cds, and it can lead to some great stuff. Lol. Lately, my management has really stepped up with the endorsement deals. I think I've gotten about 7 or 8 different, new endorsement deals this year. Having great press and strong social media will definitely help the aspiring endorsee get noticed. But, you can't be afraid to go out and knock on some doors and say, "Here I am! Let's do some business!"
Read the entire interview at http://pittsburghmusicmagazine.com/2013/08/07/xander-demos-pittsburghs-premiere-shred-master/.
Pittsburgh Music Magazine is designed to bring music news to the masses, not just Pittsburgh, but worldwide. PMM was created to allow an outlet to promote musicians and their art where it is often underrepresented. There are no limitations of what type of musicians PMM will cover, professional to amateur, it really is about bringing great music news to those who truly love music. Pittsburgh Music Mag is growing rapidly and globally, covering more and more of the spectrum within the music scene everyday.