Whiskey and Cigarettes Country Radio Show is happy to announce the airing of their exclusive interview with Award-winning Canadian country artist, Tia McGraff.  Ms. McGraff joined award-winning host, Nik Bernitz Pizzigoni, to discuss her blossoming career, including her latest album, "Stubborn In My Blood," due out on Monday, August 13th.
The interview with Tia McGraff will air this coming Sunday, August 19th, 2018 between 11am ET-3pm ET. The live show airs on Military Brotherhood Radio at http://www.militarybrotherhoodradio.com. Whiskey And Cigarettes is also re-broadcast on 27 internet and am/fm syndicate stations, and their affiliates around the world.  The show is also available on demand, on Soundcloud and at www.whiskeyandcigarettesshow.com.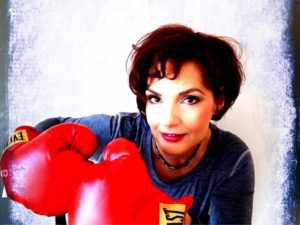 ABOUT TIA MCGRAFF: Hailing from just south of Toronto, Ontario Canada, Tia McGraff is an internationally-renowned, award-winning americana/singer-songwriter and author.  Accompanying Tia on her musical journey is her life/musical partner, Tommy Parham. The two met and married while both were living in Nashville, TN and have enjoyed an extensive career performing, songwriting and recording together for more than 12 years. They bring such an honesty and passion to their music that they have even been described as the modern day, Johnny and June!
A gifted author, Tia's children's book, Jake The Road Dawg has helped raise funds and awareness for her local chapter of The Dolly Parton Imagination Library. Seven international CD releases, various film/tv placements, and numerous nominations and awards (including Americana CD of the year first round nomination for 2016 Grammy Awards),  have earned Tia and Tommy a respect in the music industry and a global fan base. The duo have a gift for 'getting to the heart of the matter' and writing relatable songs about life, love and this crazy world we live in.  Don't miss Tia and Tommy's UK Tour in September, at one of the featured venues listed: www.tiamcgraff.com
"Whiskey And Cigarettes Radio Show" is a weekly show, originating in Milan, Italy, hosted by the "Romeo of the Rodeo" Nik Pizzigoni.  Nik is a Nashville Universe Awards Winner, International Music and Entertainment Association Award Winner, a New Music Awards Winner, AMG Heritage Awards nominee,  and an Independent Country Music Association nominee. The show features a unique blend of classic, current and indie country, trivia, contests, artist spotlights and interviews and Nik's European charm. Previous guests have included Charley Pride, Hank Williams, Jr., Charlie Daniels, Steve Wariner, John Rich, Oak Ridge Boys, Lorrie Morgan, Bill Anderson, Luke Bryan, Bryan White, Travis Tritt, Lee Greenwood, Collin Raye and many others.  www.whiskeyandcigarettesshow.com.