MTS Management Group is happy to announce Nik Pizzigoni, and the "Whiskey And Cigarettes" country radio show, has been nominated for Internet Radio Show of the Year, at the 2014 International Music and Entertainment Association (IMEA) Awards. The awards ceremony will be held on October 4, 2014, at the Paramount Center for the Arts, in Ashland, KY.  Past winners include Amy Rose, Tyler Matl, and Jiggley Jones.
This Sunday, August 17th, 2014, Nik will be airing his exclusive interview with fellow IMEA Award Nominee, Jillian Kohr. Ms. Kohr is nominated for Best Country Female and Country Entertainer of the Year. She is currently promoting her latest single, "What You've Done" and her upcoming fall album release.  The interview will air during Sunday's live broadcast between 11am-3pm ET on www.militarybrotherhoodradio.com. It will be repeated throughout the week on the show's 50 syndicating stations, and their affiliates.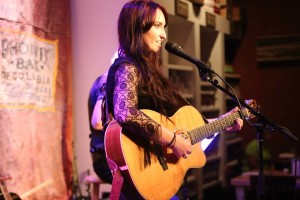 Jillian Kohr is a 2014 Independent Country Music Association Award Nominee for Female Country Artist of the Year. Based in Nashville, her powerhouse vocal style has earned her the respect of many of her country peers.  www.jilliankohr.com.
"Whiskey And Cigarettes" Radio Show is a weekly show, originating in Milan, Italy, hosted by the "Romeo of the Rodeo" Nashville Universe Awards Winner, Artists In Music Awards, AMG Heritage Awards nominee and Independent Country Music Association nominee, Nik Pizzigoni. The show features a unique blend of classic, current and indie country, trivia, contests, artist spotlights and interviews and Nik's European charm. Previous guests have included Steve Wariner, John Rich, Bill Anderson, David Ball, Bryan White, Doug Stone, Lee Greenwood, Collin Raye and many others. www.whiskeyandcigarettesshow.com.