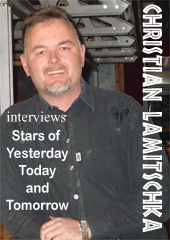 Christian Lamitschka from Country Music News International recently conducted an interview with Canadian country-pop act, WESTERN AVENUE. Here's an excerpt from that conversation:
Lamitschka: Your current single is being played by radio. What do you feel is special about this song that makes people want to hear it?
Western Avenue: First of all, we are thrilled that our song has been picked up by Country Radio! It's always very surreal to hear your own music on the radio while you're driving down the highway. I believe soo many people can relate to our newest single Wherever You Are. Everyone has somebody in their life that they miss & this song has resonated with people across the globe. The coolest thing for us is hearing stories about how this song has been played as the first dance at numerous weddings this past summer! We are truly blessed!
Read the entire interview at http://countrymusicnewsinternational.blogspot.de/2013/08/interview-with-western-avenue.html
Country Music News International is the place where you find country music news, interviews, cd reviews and many more in German and English. Keep up to date with your favorite country star by reading each day Country Music News International.