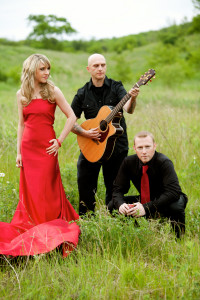 MTS Management Group is proud to announce the signing of Canadian country music act, WESTERN AVENUE, to a publicity and promotions deal. MTS will handle publicity for the Central Ontario-based trio. MTS will also oversee the US and international release and radio campaign for the band's single, "Wherever You Are." A September 3, 2013 radio release is scheduled.
"We are absolutely excited and thrilled to be working with the outstanding talents of Western Avenue," said Michael Stover of MTS Management Group. "This is one of those acts that, the first time you hear their music, you are hooked. They have their own unique sound, with a hint of acts like LADY ANTEBELLUM, SUGARLAND and THOMPSON SQUARE thrown in for good measure. I think radio is going to jump all over 'Wherever You Are,' and I look forward to getting this record out there."

"Wherever You Are" was written by Western Avenue's Nikki English and Canadian songwriter, DAVE WOODS. In addition to vocals by English, vocals were provided by band members, Keith Robertson and Matt Williams. Robertson, who is English's husband, also played guitar, bass and mandolin, while Williams provided guitar and banjo tracks. Rounding out the studio performance were Adam Newcomb on piano, guitar and bass, and Matt Newcomb on drums.
Western Avenue is a 2013 Ontario Country Music Association (CMAO) award nominee for Best Group or Duo. Members include Nikki English (Robertson,) vocals; Keith Robertson, guitar, vocals; and Matt Williams, guitar, vocals. Their self-titled debut EP was released in February 2013. For more information, visit http://www.westernavenue.ca.