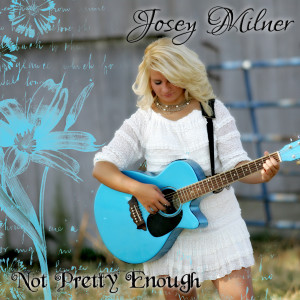 Teen country music starlet, JOSEY MILNER recently answered some questions for our friends at MuzicNotez.com. Here's a brief excerpt:
MuzicNotez: Who were your musical influences, idols, or bands growing up that have helped mold you into the musician you are today? Or helped mold the music that you create?
Josey Milner: My favorite artist period is Miranda Lambert. My mom and I have followed her career since she was on Nashville Star. I just really love how she doesn't care what anyone thinks about her and she doesn't let the fame get to her. Besides Miranda, I still love artists like George Strait, Patsy Cline, Eric Church, Carrie Underwood, Justin Moore, the list can just go on and on. It's hard to pick just one because there has been so many great country music artist.
Find out more by reading the whole interview HERE.
MuzicNotez.com and The MuzicNotez Magazine are here to promote everything indie. The best new songs, videos and artists are continually exposed inside their magazine. They also present industry tips and recommendations for you to best succeed and become heard all around the world.