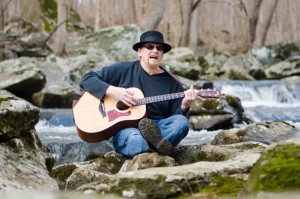 MTS Management Group and JIGGLEY JONES are pleased to announce Jiggley's guest appearances on two radio programs, this Sunday, August 18, 2013. At 5:30pm, Jiggley will be the guest on Jeff's Album Review, hosted by Jeff Lehrke. Originating in Detroit, Michigan, the show is broadcast on Tap Detroit, internet radio. Then, at 8pm ET, Jiggley will join host, Priscilla Leona on the Question Reality show, broadcast on LA Talk Radio. Both shows are broadcast live, and they will be available for future on-demand listening, too.

Jiggley Jones is an americana/alt-country singer-songwriter, based in eastern Pennsylvania. His music has been used on MTV Network shows and in indie movies. Jiggley's debut solo EP, "No Spring Chicken" features the international airplay and chart singles, "Baby Blue" and "Ain't That Alright," For more information, visit http://www.jiggleyjones.com.
Jeff's Album Review features "intense reviews, interviews and other music related jargon." Jeff Lehrke has interviewed members of Taproot, Dick Wagner (Lou Reed, Alice Cooper,) and Texas Hippie Coalition, among others. For more information, visit http://www.jeffsalbumreview.com.
Question Reality Show is the #1 Internet radio show for the best tips, advice and resource information from celebrities, award-winners and various other show business professionals on how and what it takes to pursue a successful career in the entertainment industry. For more information, visit http://www.questionrealityradioshow.com.