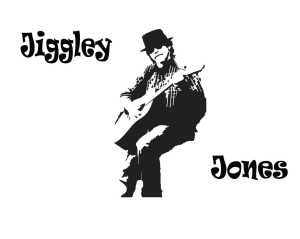 Americana singer/songwriter, JIGGLEY JONES recently answered some questions for our friends at MuzicNotez.com. Here's a brief excerpt:
MuzicNotez: Who were your musical influences, idols, or bands growing up that have helped mold you into the musician you are today? Or helped mold the music that you create?
Jiggley Jones: I went through so many different musical changes growing up and I think that I've actually come back to my roots with this project. I would say that Neil Young, The Eagles, The Allman Brothers, James Taylor and even Led Zeppelin, to mention a few, molded me through my younger years.
Find out more by reading the whole interview at http://www.muzicnotez.com/magazine/interviews/artist-interviews/jiggley-jones/
MuzicNotez.com and The MuzicNotez Magazine are here to promote everything indie. The best new songs, videos and artists are continually exposed inside their magazine. They also present industry tips and recommendations for you to best succeed and become heard all around the world.