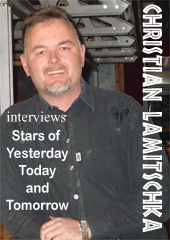 Country Music News International recently conducted an interview with the former Alaskan Cowboy, now Nashville resident, DOUG BRINEY. Here's an excerpt from that conversation:
Lamitschka: What is the difference between your last CD and your current one?
Doug Briney: My first project was completely self produced. From the photo's to the art layout, song selection and everything that goes into making a project. "Super Country Cowboy" is being produced by Tate Music Group and my manager sifted through hundreds of songs to send me only those he thought would be best for me before I narrowed those down to the ones that will be on this project. So I think the difference will be a much more "polished" product and one that will really showcase who I am as an artist not producer.
Read the entire interview at http://countrymusicnewsinternational.blogspot.de/2013/08/interview-with-doug-briney.html.
Country Music News International is the place where you find country music news, interviews, cd reviews and many more in German and English. Keep up to date with your favorite country star by reading each day Country Music News International.