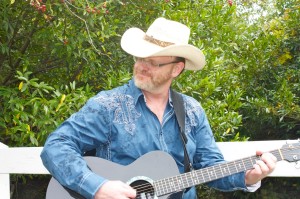 MTS Management Group is honored to announce Doug Briney has partnered with Musicians On Call, a national organization, to deliver live music performances and recorded music to hospital patients in the Nashville area. Since 1999, Musicians On Call volunteers have performed for nearly half a million individuals and counting.  Doug joins the Nashville roster of Artist Volunteers that includesDarius Rucker, Chris Young, Chuck Wicks, Mark Wills, Joey + Rory, Phil Keaggy and many other notable acts.  For a full list of Nashville Musicians On Call Volunteers, visithttp://www.musiciansoncall.org/site/PageNavigator/Volunteers/Nashville_Volunteers.
"Excited about working with Musicians On Call here in Nashville," said Doug. "Had my orientation and training last night. What a great organization. Bringing joy to patients through music."
"Anyone who knows Doug Briney, knows that he's one of the most charitable, and genuinely caring and concerned musicians on the planet," said Doug's manager, Michael Stover of MTS Management Group. "From donating his time and talents to Parkinson's events, Heart Songs for Veterans, Bright Star International and many others, to his current "Unknown Soldier" donation campaign, giving his proceeds from the sale of his single to Operation Troop Aid, Doug has, very generously, given back to his community.  We are just thrilled and honored to have him involved with Musicians On Call.  They are fantastic!"
Musicians On Call opened its first national branch in Nashville, TN on April 1, 2007. MOC has partnered with the Department of Cultural Enrichment at Vanderbilt University Medical Center and has served over 60,000 individuals since June 2007.
Their programs in Nashville include: Vanderbilt University Medical Center's Adult Hospital (4 weekly programs) Monroe Carell Jr. Children's Hospital at Vanderbilt (3 weekly programs), Bordeaux (a skilled nursing facility that is part of Nashville's city healthcare system), VA Tennessee Valley Healthcare System's Nashville and Murfreesboro campuses, Vanderbilt Stallworth Rehabilitation Hospital, Alive Hospice and TriStar Centennial Medical Center Women's and Children's Hospital.  For more information, visithttp://www.musiciansoncall.org/.
Doug Briney is a Nashville-based country music artist.  He is a 2014 International Music and Entertainment Association Award Nominee, a 2014 Independent Country Music Association Award Nominee and 2013 Award Winner, a 2014 AMG Heritage Award Nominee, a 2014 Artists In Music Award Nominee, and a 2013 Nashville Universe Award Nominee.  His albums have received worldwide airplay and sales charting, in addition to critical acclaim.  For more information, visit http://www.dougbriney.com.