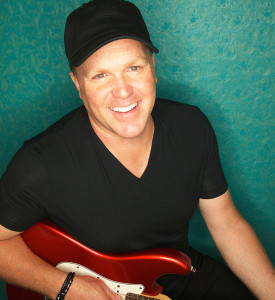 Brent Daniels – Every Road has a Turn
URL: http://www.brentdanielsofficial.com/
Since the age of 7, Brent Daniels has played guitar and sang. Even while the pursuit of life took him down other paths, music remained a pivotal part of him. After years out of the music scene, producer Robyn Robins helped Brent rediscover the passion he had by acknowledging Brent's talent. That was three years ago, and since then they have worked together to produce an album that showcases Brent's unique voice and style. His debut album is entitled "Every Road Has A Turn," which seems appropriate given his journey to rediscovering music after such a long separation from it.
There is definitely age and wisdom in Brent's voice but only in the best of ways. He has that classic country sound that reminds you of tradition and the hall of famers. My Trucks Bigger Than Your Truck is definitely an anthem song. I can imagine quite a few people can relate to the vibe and feel Brent portrays. You'll be driving your truck and blasting this at the loudest your speakers will allow you. His voice is smooth, classic country and fun to listen to. Mix his voice with the smoothness of a few guitar riffs and you can do no wrong with a country song.
My First Friday Night slows it down a bit and showcases a softer, storyteller side of Brent. I loved how his voice sounds in this song and the lyrics are fun to sing along to. It is a unique and fresh take on the typical breakup/brokenhearted song. Even if you're happily in love, it sounds so good you can't help but listen and sway along to the beat.
Other songs I enjoyed off of "Every Road Has A Turn," includes Love You Down, Young Wild and Crazy, Hold On and I've Been Gone. The lyrics are amazing and we get to experience so many rages of emotion and vocal and musical styling. Each song showcases another range of Brent's or facet of his artistry. Hold On is definitely a highlight of the entire album, it tells a very powerful, memorable story.
I've never lived anywhere but California, Brent paints such vivid pictures of a country lifestyle that I can imagine and feel that I'm there – driving in a big truck down a long dirt road. There is a lot of emotion in every word Brent sings and I appreciate the vulnerability he portrays in his songs. That is the type of country singer I want to be listening to.
AMAZON: https://www.amazon.com/Every-Road-Turn-Brent-Daniels/dp/B01CVEIJ8M
Nancy Drake