Whiskey and Cigarettes Country Radio Show is happy to announce the airing of their  exclusive interview with Philadelphia-based singer/songwriter and Top 40 Gen 2 Chart americana artist, Eddy Mann.  Eddy joined award-winning host, DJ Nik Bernitz Pizzigoni, to talk about his burgeoning career, including his current chart single, "You, You Make Me Feel" and his album, Dig Love.

The interview with Eddy Mann will air this coming Sunday, July 17th, 2016 between 11am ET-3pm ET. The live show airs on Military Brotherhood Radio at http://www.militarybrotherhoodradio.com. Whiskey And Cigarettes is also re-broadcast on 50+ syndicating stations, worldwide, and their affiliates, multiple times throughout the week.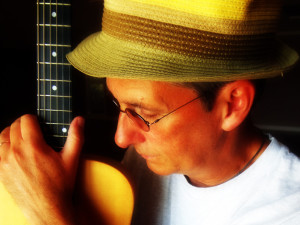 Eddy Mann's a… musician, songwriter, worship leader, teacher, speaker, coach, husband, and father… whether you know him as one or more of these people, you know his heart; you know his love for life. Though his past has been playful and colorful at times, it also has been constant in its vision. It's always been a vision of hope, peace and understanding through the eyes of a loving heart.  Eddy's led worship for over fifteen years. As a musician and songwriter it was twenty years ago that he made the decision to offer his creative gifts to God. Since then he's released seven CD's and written countless songs for the church and world at large. On any weekend you can find him in a coffeehouse, in concert, at a conference, and/or leading worship.  His greatest earthly joy is his family… his wife Susan, daughters Ashley and Maddy, beagle Molly, g-kids Joey, Layla and Lexi and his sponsored children Emerita and Adjoint.
A new album, The Consequence, the follow up to 2014's Dig Love, is currently wrapping up sessions at this writing. It once again touches on the theme of a peaceful and loving existence, while delving into the the consequences of our actions. Musically it continues down the path that Dig Love charted staying close to the americana, roots rock, and singer-songwriter traditions. Look for a fall 2016 release date. "You, You Make Me Feel" is currently at americana radio everywhere…for more information on Eddy Mann, please visit www.eddymann.com.
Whiskey And Cigarettes Radio Show is a weekly show, originating in Milan, Italy, hosted by the "Romeo of the Rodeo" Nik Pizzigoni.  Nik is a Nashville Universe Awards Winner, International Music and Entertainment Association Award Winner, a New Music Awards Winner, AMG Heritage Awards nominee,  and an Independent Country Music Association nominee. The show features a unique blend of classic, current and indie country, trivia, contests, artist spotlights and interviews and Nik's European charm. Previous guests have included Charley Pride, Hank Williams, Jr., Charlie Daniels, Steve Wariner, John Rich, Oak Ridge Boys, Lorrie Morgan, Bill Anderson, David Ball, Bryan White, Doug Stone, Lee Greenwood, Collin Raye and many others.  www.whiskeyandcigarettesshow.com.