Whiskey and Cigarettes Country Radio Show is happy to announce the airing of their exclusive interview with country singer, Sarah Darling. Ms. Darling is promoting her appearances as a contestant on the hit ABC show, "Rising Star." The interview with Ms. Darling will air this coming Sunday, July 13, 2014 between 11am ET-3pm ET. The live show airs on Military Brotherhood Radio at http://www.militarybrotherhoodradio.com and on WDMU Radio at http://www.wdmuinternetradio.com. Whiskey And Cigarettes is also re-broadcast on 50 syndicating stations, worldwide, multiple times throughout the week. The interview will also appear on the July edition of the spin-off, "Whiskey and Conversations" talk show, broadcasting in August, on iheartradio and other outlets.
Whiskey And Cigarettes is also proud to announce its new status as a reporting station to the New Music Weekly magazine charts. W&C becomes only the second syndicated radio show to currently have the honor of receiving NMW reporting status.
"This has been such an amazing year for our show," said DJ Nik Pizzigoni, host and brainchild of Whiskey And Cigarettes. "From the honors we've received at the Nashville Universe Awards, and the nominations at the Independent Country Music Association Awards and the Artists In Music Awards, to the reporting status as a Roots Music Report station and now…New Music Weekly! It's been quite a ride for us, and I look forward to continuing to bring the best in country music to our listeners and our syndicating stations."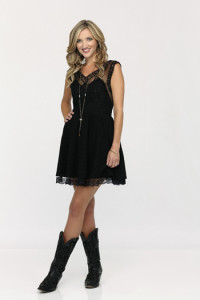 Sarah Darling has earned national media recognition for her music, performing on CONAN, FOX & Friends, CNN, ABC's The Bachelor, GAC, CMT, AXS-TV and more. The single, "LITTLE UMBRELLAS," generated momentum for Darling last summer, making it into the top 10 on SiriusXM's The Highway. Fans can catch her out on the road opening for the likes of Band Perry, Hunter Hayes, Luke Bryan and Gloriana, as well as her regular appearances on the historic Grand Ole Opry stage. http://www.sarahdarling.com.
Internationally acclaimed singer, songwriter Josh Groban will host, and country music superstar Brad Paisley, music sensation Kesha and hip hop artist and actor Ludacris comprise the expert panel on ABC's "Rising Star," the next evolution of live television. "Rising Star" completely reinvents the traditional singing competition as–for the first time ever–the audience has the final say in real time. The show follows a group of aspiring singers as they perform live. During the performances, viewers vote in real time via an App to determine if the singer will advance in the competition. "Rising Star," airs on Sundays, (9:00-10:00 p.m. ET; check local listings) on the ABC Television Network.
Whiskey And Cigarettes Radio Show is a weekly show, originating in Milan, Italy, hosted by the "Romeo of the Rodeo" Nashville Universe Awards Winner, Artists In Music Awards nominee, and Independent Country Music Association nominee, Nik Pizzigoni. The show features a unique blend of classic, current and indie country, trivia, contests, artist spotlights and interviews and Nik's European charm. Previous guests have included Steve Wariner, John Rich, Bill Anderson, David Ball, Bryan White, Doug Stone, Lee Greenwood, Collin Raye and many others. www.whiskeyandcigarettesshow.com.