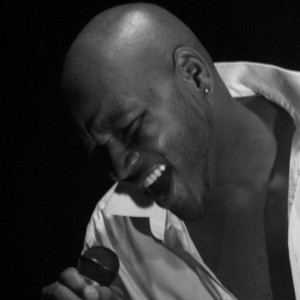 On July 15, 2016, pop star Martone released his brand new album, #TEOM The Evolution of Martone. The release features remixes by Duce, DJ Extreme Detroit and DJ Suspence, and a portion of the proceeds are going to the Pulse Night Victims Fund, to aid families of the Orlando Pulse Nightclub shootings, as well as other gun violence educational and prevention charities.  Martone took time out from his busy recording and touring schedule to talk about his latest release and more:
MTS: Congratulations on the brand new album release, #TEOM The Evolution of Martone. Tell us about the recording process: How long did it take from start to finish?
Martone: Thank you. Most of the songs I recorded with no music at all just vocals and beat had been built around it. The total amount of time that it took to record the album, I would say around six months.
 MTS: Where did you record? Who produced and mixed? Did you write all of the songs?
Martone: I wrote of all the songs myself. I recorded most of the songs in Dallas at my home, two at Cornerstone Audio & Visual in Garland and in Detroit at a friend's house. My cousin Michael E. Williams, II from Platinum Keyz is the main producer, he produced and mixed all of the original versions and a couple of remixes for Groove Tonight. Marvin aka DJ Extreme Detroit Hairston, produced Groove Tonight, Office Politics and Love You I Do Auoo remixes. DJ Suspence, of D.C. produced Love You I Do remix.
MTS: Your music has been described as pop, dance and house music. What drew you to that style of music, and how have you evolved since you first started writing and recording?
Martone: I have always been a dancer. So it seems that this would be the reason why I had taken this direction. The house aspect comes in to play by going to clubs in Detroit, New York, Los Angeles and Miami served as a major inspiration for the feel of the album.
I am currently working on new music so I would say that it has evolved from the things that I speak about in terms of writing. The new song that I am working on is called Rippin' The Runway that I am producing for Fashion week, is a club song with elements of deep house, it's a song about empowerment, going after your dreams, looking and being fierce on the dance floor. I keep in mind that I want my music to remain timeless, so we try not to follow trends in the music that we create. We like to keep it funky and timeless.
MTS: You have remixes from several different DJs on the album. How did you hook up with these dj/producers, and how did each put their stamp on their remixes?
Martone: Well, my cousin and I had spoke about doing some tracks together for years – for me it was a confidence thing. Once I felt comfortable enough and I liked what I heard it was easy from that point. I would say that both my cousin and I grew up on funk and church music. I would hand him tracks that served as an inspiration for me, in turn he would come up with his own interpretation of it, and 9 times out of 10 – I would say that's it, that track is mine. Do not sell it to anyone.
 As for DJ Extreme Detroit, he had worked on my radio station IRMIX Radio, I had no idea that he was a musician as well. When he DJ's he plays the type of beats that are a dancers dream – so, producing for him, has a lot to do with the influences he had been exposed to coming from Detroit. I did not even have to say – I want it to sound like this or that. I gave him the acapella of Groove Tonight and he was finished with it in two days. When I heard it I was blown away. I said this is it! It's a the club banger!
 DJ Suspence, I had never worked with before or even heard him play for that matter, so I thought. I commented on a post that a friend had made on Facebook, and I wanted to know what the music was that playing in the background. It was one of his own original songs, I asked him would he be interested in remixing one of my songs. He said that he wanted to do, Love You I Do. He was so excited, I gave it to him on a Tuesday, and by Saturday – he had over 20 remixes for it. For him it would seem like, he is lyrically driven and he creates around the vocals. I love what he did – Again, no input from me when it came to remixing.
MTS: It's obvious that you were very touched by recent shootings across our country. Please tell us how these events have impacted you, and what you are doing with the proceeds from #TEOM.
Martone: Oh my God, I was devastated. Not to mention that Christina Grimmie had been murdered the night before after a show. It had me a little leery about performing publicly. It struck me to the core, so many beautiful and talented young people with their whole lives ahead of them, and some were on the verge of doing big things with their lives. I plan on getting more involved with activism not necessarily in protesting but with doing more of it in my music – speaking out publicly against all types of injustices. Because I belong to so many different communities I have to pick and choose my battles wisely.
It is my intention to donate 10% of all sales of the #TEOM album to Pulse Orlando Nightclub and victims of gun violence organizations in the United States. I hope to help them meet their goals in fundraising for the prevention and education of gun violence.
MTS: Industry awards, critical acclaim, album sales: which is most important to you and why?
Martone: I am torn with this question and here's why … Not only am I the artist, I am the CEO of my company – I have spent my life savings on this project and then some. It is very important to me and the producers that the album does well. We worked very hard with to ensure that we are producing high quality music.  As long as my fans, and others enjoy my music that would be the best reward that I could ever ask for.
MTS: What does Martone like to do outside of music, and if I were to come for dinner, what would you serve?
Martone: I really love to spend time with my husband and our pets, hanging out with family and friends. If you were to come over for dinner, you would probably end up having a southern style home cooked meal with a northern twist. You would be served some prime rib, with sides of my famous baked macaroni and cheese, with green beans.
MTS: Thank you, Martone.  That sounds excellent!  Best of luck to you on your album release, and your charitable endeavors.
For more about Martone, please visit:
http://www.martoneonline.com/news/
www.facebook.com/TheRealMartone