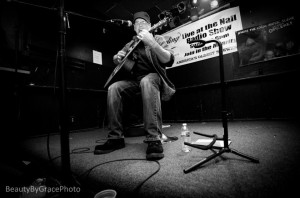 MTS Management Group is proud to announce Lamon Records Nashville recording artist Jiggley Jones will peform at Gettysburg Rocks 2014. Jiggley will perform songs from his critically acclaimed, ..A Mountain, a Struggle, a Tunnel, a Light.. on August 9th at 7pm, at the Gettysburg American Legion, located at 528 East Middle Street, in Gettysburg, PA. Jiggley joins acts like Ghost of War, Rusty Belle, Josh Doyle and more, who are donating their time and talents, during the 3-day-long festival, to raise funds for Children's Cancer organization, Four Diamonds Fund. For more information on Gettysburg Rocks, visit http://www.gburgrocks.com.
"What can I say about Jiggley Jones? He is a very generous and caring individual, not to mention being extremely talented," said Michael Stover of MTS Management Group. "Jiggley has always made it his policy to lend a hand, whenever possible…especially if it has something to do with kids. Jiggley's from around that neck of the woods, so this is a great way for him to give back to his region. Come on out, folks, and see a national recording artist, who just happens to live in your backyard. Let's raise a ton of money for the kids!"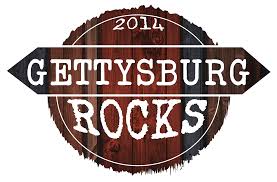 Bald Rob Experience presents Gettysburg Rocks, 180+ bands across 17 venues in Gettysburg, PA over August 8th, 9th and 10th, 2014. Gettysburg Rocks is a fundraiser and all money raised will be donated to The Four Diamonds Fund, supporting children battling cancer.
The mission of the Four Diamonds is to conquer childhood cancer by assisting children treated at Penn State Hershey Children's Hospital and their families through superior care, comprehensive support, and innovative research. Since it's creation in 1972,Four Diamonds has helped more than 3,300 children and families and supported a diverse platform of pediatric cancer research at Penn State Hershey Children's Hospital, seeking improved treatments and cures to benefit those around the world. For more information, visit http://www.pennstatehershey.org/web/fourdiamonds.
Jiggley Jones is the 2013 International Music and Entertainment Association Awards Songwriter of the Year. He is also a 2-time New Music Award Nominee and a 2014 Independent Country Music Association Award Nominee. His debut EP, No Spring Chicken spent more than 6 months on the Roots Music charts, and his follow up, …A Mountain, a Struggle, a Tunnel, a Light… (Lamon Records Nashville) is currently in the Top 20. Jiggley has performed at CMA Fest, Dewey Beach Music Conference, Millenium Music Conference, SS Cape May, The Bitter End in NYC, and many other top venues. For more information, visit http://www.jiggleyjones.com.