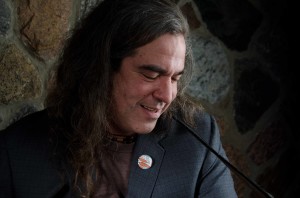 MTS Management Group is happy to announce Ed Roman has received two 2014 Artists Music Guild Heritage Awards Nominations. Roman has been nominated for Male Vocalist of the Year and Mainstream Artist of the Year. The awards ceremony will be held on November 15, 2014, at the AG Convention Center in Monroe, NC. A live broadcast of the event is also being planned. Past winners include Stella Parton, Chubby Checker, Barbara Mandrell and Terri Gibbs.
According to their website: The Artists Music Guild was established to help in the understanding, appreciation and to advance the contributions of the arts to American culture — from the artistic genius' of the current day; to the technical legends of the past; and to those still unimagined artistic breakthroughs of future generations. The Guild accomplishes this mission through programs and activities that engage the artistic and cultural community as well as the general public. The Guild works in partnership year-round with artists to bring national attention to important issues such as the value and impact of the arts and education. http://www.artistsmusicguild.com.
Ed Roman is a singer/songwriter, performer and multi-instrumentalist from Shelburne, Ontario, Canada. Blurring the lines between pop, rock, folk, and country music genres, Ed's uniquely crafted songs have received regular rotation on more than 100 terrestrial radio stations across North America. His current album,Letters From High Latitudes (an homage to his Ontario home) is a critically-acclaimed vehicle for Ed's socio-political, earthly-conscious and globally-aware messages. http://www.edroman.net.