Whiskey and Cigarettes Country Radio Show is happy to announce the airing of their exclusive interview with the artist behind the biggest country single of all-time, Mr. Leroy Van Dyke.  Mr. Van Dyke joined award-winning host, DJ Nik Bernitz Pizzigoni, to talk about his illustrious career, and to promote his Country Gold Tour, featuring the Gatlin Brothers, Janie Fricke, Bobby Bare, and others.
The interview with Leroy Van Dyke will air this coming Sunday, June 21st, 2015 between 11am ET-3pm ET. The live show airs on Military Brotherhood Radio at http://www.militarybrotherhoodradio.com. Whiskey And Cigarettes is also re-broadcast on 50 syndicating stations, worldwide, multiple times throughout the week.  The interview will also appear on the June edition of the "Whiskey and Conversations" talk show, broadcasting in July on iheartradio and other outlets.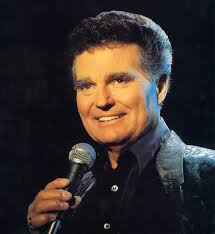 Leroy Van Dyke is the ONLY known entertainer who is ALSO an internationally renowned licensed auctioneer. The hit song "Auctioneer" was written solely by Van Dyke while living in a squad tent during his stint in the U.S. Army. Leroy was a Special Agent, U. S. Army Counterintelligence Corps, in Korea. The debut single, in 1956, became an instant multi-million seller. In 1961, Leroy struck pay dirt again releasing his next mega hit "Walk On By." This chart topper stayed at Number One for 19 weeks and remained on the charts for an incredible total of 42 weeks. Billboard Magazine named it "the biggest country music single in recorded history," based on sales, plays, and number of weeks on the charts! Since its modest inception a quarter of a century ago under the direction of Gladys Van Dyke, Leroy Van Dyke's Country Gold Tour, in various configurations, has been presented in 25 states and four foreign countries.
Whiskey And Cigarettes Radio Show is a weekly show, originating in Milan, Italy, hosted by the "Romeo of the Rodeo" Nik Pizzigoni.  Nik is a Nashville Universe Awards Winner, International Music and Entertainment Association Award Winner, a New Music Awards Winner, AMG Heritage Awards nominee, Artists In Music Awards nominee, and an Independent Country Music Association nominee. The show features a unique blend of classic, current and indie country, trivia, contests, artist spotlights and interviews and Nik's European charm. Previous guests have included Charlie Daniels, Steve Wariner, John Rich, Oak Ridge Boys, Bill Anderson, David Ball, Bryan White, Doug Stone, Lee Greenwood, Collin Raye and many others.