Whiskey and Cigarettes Country Radio Show is happy to announce the airing of their  exclusive interview with international chart-topping country artist, Brenda Burch.  Brenda joined award-winning host, DJ Nik Bernitz Pizzigoni, to talk about her career, including her latest EP, Sparks Will Fly.


The interview with Brenda Burch will air this coming Sunday, June 26th, 2016 between 11am ET-3pm ET. The live show airs on Military Brotherhood Radio at http://www.militarybrotherhoodradio.com. Whiskey And Cigarettes is also re-broadcast on 50+ syndicating stations, worldwide, and their affiliates, multiple times throughout the week.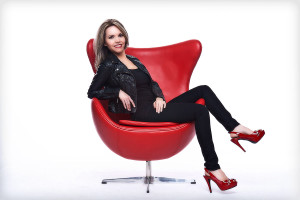 Whether performing for a full stadium at the Tokyo Dome or singing in a more casual house-concert setting, you can't help but be drawn in by Brenda Burch's voice and obvious love for music. Brenda has topped the European Country music charts, been featured on national talk shows, worked with Grammy award-winning songwriters on studio projects around the world and has written music for corporate conventions, video games, commercials and charitable causes. Voiceovers and on-camera work are also part of her repertoire, not to mention she's performed the National Anthem at ballparks and stadiums full of sports fans. For more information on Brenda Burch, please visit www.brendaburch.com.
Whiskey And Cigarettes Radio Show is a weekly show, originating in Milan, Italy, hosted by the "Romeo of the Rodeo" Nik Pizzigoni.  Nik is a Nashville Universe Awards Winner, International Music and Entertainment Association Award Winner, a New Music Awards Winner, AMG Heritage Awards nominee,  and an Independent Country Music Association nominee. The show features a unique blend of classic, current and indie country, trivia, contests, artist spotlights and interviews and Nik's European charm. Previous guests have included Hank Williams, Jr., Charlie Daniels, Steve Wariner, John Rich, Oak Ridge Boys, Lorrie Morgan, Bill Anderson, David Ball, Bryan White, Doug Stone, Lee Greenwood, Collin Raye and many others.  www.whiskeyandcigarettesshow.com.