Whiskey and Cigarettes Country Radio Show is happy to announce the airing of their exclusive return interview with Country Music Hall of Famer and Statler Brother member, Jimmy Fortune. Mr. Fortune joined award-winning host, DJ Nik Bernitz Pizzigoni, to discuss his latest album, Sings The Classics, released on April 21st.

The interview with Jimmy Fortune will air this coming June 1th, 2017 between 11am ET-3pm ET. The live show airs on Military Brotherhood Radio at http://www.militarybrotherhoodradio.com. Whiskey And Cigarettes is also re-broadcast on internet and am/fm syndicate  stations, and their affiliates around the world.  The show is also available on demand, on Soundcloud and at www.whiskeyandcigarettesshow.com.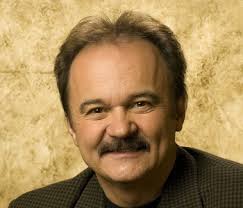 Jimmy Fortune toured, sang and performed with the legendary Statler Brothers for 21 years. He joined them first as a temporary replacement for Lew DeWitt, after DeWitt heard him singing at a ski resort and recommended him. Following an audition in Nashville, Jimmy was contacted by The Statler Brothers and performed his first show with them on January 28, 1982, in Savannah, Georgia. Due to the debilitating effects of Crohn's Disease, Lew was unable to return to the stage with the Statlers, and Jimmy was hired as a permanent replacement in August of 1982.
Fortune quickly lived up to his name. He wrote the group's second No. 1 hit, "Elizabeth," on their 1983 album Today, and followed that with two more No. 1 hits –"My Only Love" (from 1984's Atlanta Blue) and "Too Much on My Heart" (from 1985's Pardners In Rhyme). Fortune also wrote the Top-10 hit "Forever" from 1986's Four for the Show and co-wrote the top-10 hit "More Than a Name on a Wall" from 1988's The Greatest Hits.  Jimmy and The Statler Brothers were inducted into the GMA (Gospel Music Association) Hall of Fame on October 29, 2007, and inducted into the CMA (Country Music Association) Hall of Fame on June 29, 2008. For more information on Jimmy Fortune, please visit www.jimmyfortune.com.
Whiskey And Cigarettes Radio Show" is a weekly show, originating in Milan, Italy, hosted by the "Romeo of the Rodeo" Nik Pizzigoni.  Nik is a Nashville Universe Awards Winner, International Music and Entertainment Association Award Winner, a New Music Awards Winner, AMG Heritage Awards nominee,  and an Independent Country Music Association nominee. The show features a unique blend of classic, current and indie country, trivia, contests, artist spotlights and interviews and Nik's European charm. Previous guests have included Charley Pride, Hank Williams, Jr., Charlie Daniels, Steve Wariner, John Rich, Oak Ridge Boys, Lorrie Morgan, Bill Anderson, Luke Bryan, Bryan White, Travis Tritt, Lee Greenwood, Collin Raye and many others.  www.whiskeyandcigarettesshow.com.