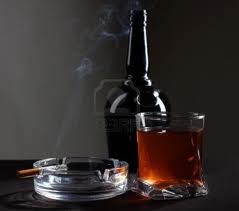 MTS Management Group is very happy to announce their signing of the "Whiskey And Cigarettes" country radio show to an exclusive management, publicity and promotions deal. MTS will be instrumental in all aspects of the show's day-to-day business and creative operations, including scheduling artist interviews, social media and press promotion, and future syndication of the show. "Whiskey And Cigarettes" broadcasts live from Milan, Italy each Sunday, from 11am-3pm ET on www.militarybrotherhoodradio.com.
"This is a unique and exciting opportunity for us," said Michael Stover, owner of MTS Management Group. "This is our first foray into the broadcast management arena, and I'm looking forward to building a following and fan base for this outstanding program. DJ Nik Pizzigoni is a tremendously talented on-air person, and the first time I listened to the show, I knew it was something special. This is not your everyday, run-of-the-mill country show. I can't wait for you all to tune in."
A 12-year veteran disc jockey and music journalist, Nik Pizzigoni is also the host of "Metal From Milan," a heavy metal radio show. His love for country music developed from a memorable visit to the southern United States. "Whiskey And Cigarettes" features the best mix of country music from yesterday and today, and it will feature artist interviews with some of the most exciting country artists, brain-tingling trivia, audience-engaging contests, noteworthy news events and much more. For more information, visit http://www.facebook.com/whiskeyandcigarettes.